Madam Tusan - Lima
Miraflores, San Isidro
Ambience

90%

Service

90%

Food

90%

Creativity

90%

Value

75%
Restaurant Details
Madam Tusan - Lima
Locale: Miraflores, San Isidro
Address: Av. Santa Cruz 859
Telephone: +51 1 505 5090
Restaurant Type: Upscale Casual
Cuisine: Asian Cuisine, Chinese
Service Type: Table Service
Price: $$$$
Menu items offered:
Hours:
Mon-Sun: 12pm to 12am, ,

Review Summary
Madam Tusan, supestar restaurateur Gastón Acurio's take on a Chinese food restaurant came a bit short on execution but was acceptable. The décor and service were first-class. Despite minor flaws it's likely the best choice for Chinese in Lima.

The full review for Madam Tusan - Lima
Review by: Ollie O Rating: 4.4 stars Review Date: 08/14/2017
Madam Tusan is megastar restaurateur, Gaston Acurio's take on an upscale casual dining version of a Peruvian chifa. A chifa is Peru's somewhat unique variation on Chinese cuisine. Madam Tusan is similar in style and cuisine to a PF Chang's restaurant. It is what we call , here at ComaBeba.com, a modern Asian bistro.
We first visited a Madam Tusan at the Costanera Center in Santiago, Chile. We were less than impressed with that outing. However, the décor in Santiago was a bit more casual and stereotypical than the much, much classier décor we encountered at the restaurant on 28 de Julio in Lima. The décor in the Lima restaurant was stunning. It is understated and elegant. We love the contemporary red, crocodile skin stamped faux-leather chairs and the contrasting dark gray tweed upholstered chairs supplemented by cozy booths and upholstered benches with beautiful Asian designs on the fabric. Black lacquered and deep walnut wood tones created a classy canvas. Everything from the plates to the little paper envelopes that hold the chopsticks have elegant Chinese designs. There is a large red stylistic stenciled dragon cut into a matte black paneled wall. It is all done in very good taste. White cloth napkins. Clearly elegant enough to be classified as upscale casual.We ordered a combination of Chinese dumplings offered as a dim sum. We weren't all that impressed with the shrimp stuffed Ha Kao. But the remainder of the dumplings were perfect. The meat stuffed Ye Mai was our favorite. I had some highly unique flavors. But we were more impressed with the three sauces that were placed on the table for dipping than with the dim sum items. They were all quite unique variations on Peruvian chifa classics.We ordered the chicken dish, Pollo Bruce Lee. We weren't all that fond of this dish. The corn starch dusted chicken pieces weren't the least bit crunchy and when combined with the starch-thickened sauce became a bit slimy in texture. It was acceptable, but just not first-class execution.This slightly soggy, slimy chicken was the same thing we complained about at Chifa Tzu in Larcomar Mall. We're not sure why these Chino-Peruvian chefs can't seem to get that starch-dusted chicken crispy. Turn up the flame, boys!It appears that the service and the sexy, modern décor are the most memorable aspects of this restaurant.We note that the prices are ridiculously high at this restaurant. They charge you US $9 for a side of rice that comes included in every PF Chang's throughout the world. Come on Mr. Acurio. Despite our issues with the food, it was clearly better than what's served at the remainder of Lima's chifas, making it a worthy option for Lima's odd take on Chinese cuisine.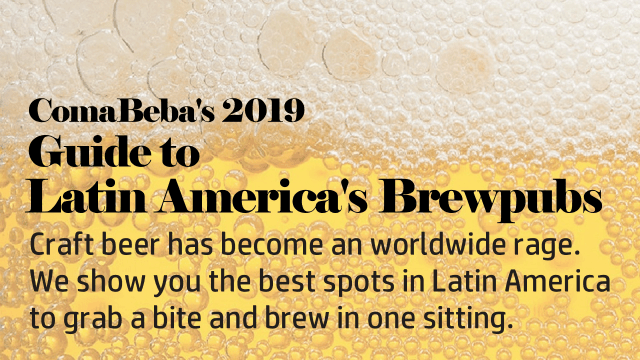 Click the restaurant name or image to read the review
No items found
Click the restaurant image to read the review