Ambience

90%

Service

85%

Food

85%

Creativity

85%

Value

85%
Restaurant Details
Lucio Caffè
Locale: Miraflores
Address: Av. Angamos Oeste 1095
Telephone: +51 1 445 2498
Restaurant Type: Cafe, Casual Dining
Cuisine: Coffee - Bread - Pastries, Sandwiches-Salads
Service Type: Table Service
Price: $$$
Menu items offered: Apple Pie, Breads and Pastries, Brownies or Blondies, Cheesecake, Chocolate Cake, Coffee, Cookies, Croissants, Crêpes, Egg Breakfast Dishes, Empanadas, Espresso, French Toast, Molten Chocolate Lava Cake, Omelettes, Pancakes - Griddlecakes, Pasta, Quiche, Salads, Sandwiches, Scrambled Eggs, Soups, Waffles, Wraps - Shawarma
Hours:
Sun: 7:00 pm - 11:00 pm, Mon: 7:00 am - 11:00 am, Tue: 7:00 am - 11:00 pm, Wed: 7:00 am - 11:00 am, Thu: 7:00 am - 11:00 pm, Fri: 8:00 am - 12:00 pm, Sat: 9:30 am - 12:00 pm

Review Summary
For family dining or a really quick cup of coffee and croissant or pastry, Lucio Caffè, is about as good as it gets in Lima, thanks to its comfy, bright ambiance, contemporary décor, consistently well-executed menu and attention to detail.

The full review for Lucio Caffè
Review by: Ollie O Rating: 4.3 stars Review Date: 11/24/2018
We've only been to the Lucio Caffè on Angamos, but I've peeked inside one or two of them and they all are very, very similar. This chain of restaurants with a bakery and coffee shop personality is crafter by the highly successful restauranteurs at the Mambrino restaurant group.
These are the same guys that brought us La Trattoria and La Bodega de La Trattoria, the upscale and casual-style Italian-restaurants in Lima. They do these Italian-themed restaurants better than anyone, including Lima's gifted child, Gastón Acurio, whose Los Baciche Italian restaurant seems to have lost something in the translation.
But other than the name, and the fact that the flagship restaurants are clearly Italian, there isn't really much Italian about Lucio Caffè.
It's seems to be your typical Peruvian Pastry Shop / Café, done with a bit more elegance and panache than the other local restaurants in that genre such as Pastalería San Antonio and Don Mamino, both of which are respectable in their own right.
These Lucio Caffès, including the one on Angamos, are typically built from the ground up and have a somewhat eerie consistency in design and décor.
The good news is this cookie cutter repetition is done in very good taste. The restaurants have a clean, sleek and modern décor. Ultra-clean. Lots of attention detail, from how the pastries are displayed to that retro paper cap and apron the servers all wear.
The menu is diverse but not even remotely Italian. There are plenty of Peruvian touches, especially in the sandwich section of the menu. There are a few American breakfast items. All done well. Perhaps not extremely well, but consistently good with fresh ingredients.
This is a really good family restaurant. It may lack the trendy personality that nearby Café de Lima seems to ooze, but it certainly has a fresher, more contemporary feel than both San Antonio and Don Mamino, without sacrificing the consistent quality that those other restaurants are known for.
I'm a foodie. A family-dining chain wouldn't be first choice for a meal. But for taking a family of four out for lunch or dinner, this is probably as good as it gets in Lima.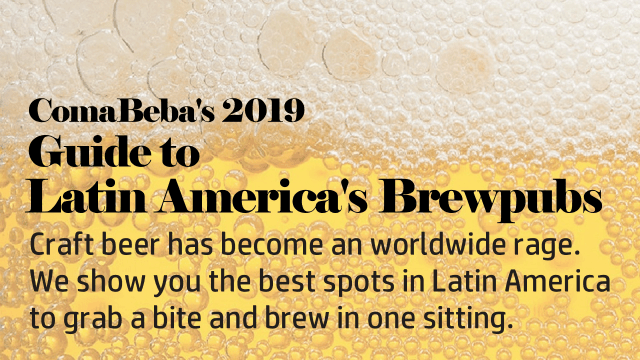 Click the restaurant name or image to read the review
Homemade – Lima
Neighborhoods: Miraflores
Service options: Table Service
Cuisine(s): Coffee - Bread - Pastries
Rating: 4.3 stars Cost: $$$ . Price: Cafe, Casual Dining
---
Sofa Café – Lima
Neighborhoods: Barranco, Miraflores
Service options: Table Service
Cuisine(s): Coffee - Bread - Pastries
Rating: 4.2 stars Cost: $$$ . Price: Cafe, Casual Dining
---
Café A Bistro – Lima
Neighborhoods: San Isidro
Service options: Table Service
Cuisine(s): Burgers, Sandwiches-Salads
Rating: 4.3 stars Cost: $$$ . Price: Casual Dining
---
Café de Lima – Lima
Neighborhoods: Miraflores
Service options: Table Service
Cuisine(s): Coffee - Bread - Pastries
Rating: 4.3 stars Cost: $$$ . Price: Cafe, Casual Dining
---
Café Julieta – Lima
Neighborhoods: San Isidro
Service options: Table Service
Cuisine(s): Coffee - Bread - Pastries
Rating: 4.4 stars Cost: $$$ . Price: Cafe, Casual Dining
---
Click the restaurant image to read the review
Café de Lima – Lima
Neighborhoods: Miraflores
Service options: Table Service
Cuisine(s): Coffee - Bread - Pastries
Rating: 4.3 stars Cost: $$$ . Price: Cafe, Casual Dining
---
Café A Bistro – Lima
Neighborhoods: San Isidro
Service options: Table Service
Cuisine(s): Burgers, Sandwiches-Salads
Rating: 4.3 stars Cost: $$$ . Price: Casual Dining
---
Ana Avellana – Lima
Neighborhoods: Miraflores, Santa Cruz
Service options: Table Service
Cuisine(s): Coffee - Bread - Pastries
Rating: 4.3 stars Cost: $$$ . Price: Cafe, Casual Dining
---
Homemade – Lima
Neighborhoods: Miraflores
Service options: Table Service
Cuisine(s): Coffee - Bread - Pastries
Rating: 4.3 stars Cost: $$$ . Price: Cafe, Casual Dining
---
San Antonio – Lima
Neighborhoods: Miraflores
Service options: Table Service
Cuisine(s): Coffee - Bread - Pastries, Sandwiches-Salads
Rating: 4.0 stars Cost: $$$ . Price: Cafe, Casual Dining
---