Ambience

80%

Service

80%

Food

85%

Creativity

80%

Value

75%
Restaurant Details
Los Bachiche
Locale: Miraflores
Address: Av. la Paz 1025
Telephone: +51 1 2219283
Restaurant Type: Casual Dining
Cuisine: Italian
Service Type: Table Service
Price: $$$$
Menu items offered: Braised Meat Dishes, Breads and Pastries, Carpaccios - Tartares, Charcuterie, Cheesecake, Coffee, Empanadas, Espresso, Pasta, Pizza, Rice - Risotto, Roasted Meat Dishes, Salads, Sandwiches, Seafood, Soups, Tiramisu, Veal cutlets - Milanesas
Hours:
Sun: 12:30 pm - 5:00 pm, Mon: 12:30 pm - 4:00 pm, 7:00 - 11:30 pm, Tue: 12:30 pm - 4:00 pm, 7:00 - 11:30 pm, Wed: 12:30 pm - 4:00 pm, 7:00 - 11:30 pm, Thu: 12:30 pm - 4:00 pm, 7:00 - 11:30 pm, Fri: 12:30 pm - 4:00 pm, 7:00 - 11:30 pm, Sat: 12:30 pm - 11:30 pm

Review Summary
Los Bachiche, Peru's genius restauranteur Gaston Acurio's take on casual Italian dining is not hitting on all cylinders. But it's a respectable attempt at Italian cuisine in a city that's anything but a mecca in that genre.

The full review for Los Bachiche
Review by: Ollie O Rating: 4.0 stars Review Date: 04/23/2019
Los Bachiche is highly successful restaurateur Gastón Acurio's take on Italian cuisine. His deft hand has attempted to bring about every style of cooking to life in Lima. From burgers and tacos to wontons and pizza, Acurio's dabbled into about every popular genre of restaurant that's known to mankind.
Los Bachiche is likely his least impressive foray to date. Not that his attempt at Italian cuisine is bad. It's just not particularly good.
Los Bachiche is located in the same complex with the Miraflores Hilton Hotel and the much-lauded Ámaz, featuring chef Pedro Miguel Schiaffino's impressive menu of Amazonian dishes that is wildly popular with both tourists and locals.
The décor is pleasant enough, although nothing memorable. Nothing as impressive as the décor at Italian ristorante La Trattoria di Mambrino, whose restaurants in Larcomar in Miraflores and in San Isidro are two of the best decorated restaurants in the city. The décor at Los Bachiche is closer to the more casual format Italian restaurant chain, La Bodega de La Trattoria.
I've struggled to find anything in the décor even remotely Italian at Los Bachiche. About the only thing I could find was a single wall painted seafoam-green which only resembles the green in the Italian flag on a very cloudy day.
Despite the lack of connection in the décor to Italy, I have to admit, it's done stylishly. And I suppose that's better than the kitschy fake Italian décor you see in most restaurant mocking Italian cuisine.
Table settings are ultra-casual with fancy, albeit plastic, placemats. The white cloth napkins lend a slightly more upscale mood to the table.
They offer a couple of types pizza. One is an ultra-thin crust, that's barely thicker than a potato chip with a slathering of tomato sauce. That one barely qualifies as a pizza. It's closer to nachos. The standard pizza was better, but still not impressive. Short on toppings and dough, and what dough there was, was tasteless.
The pasta dishes are a bit more in line with what you'd expect at an Italian restaurant. The pasta was pretty good but slightly overcooked and the sauces are a bit better than just acceptable.
The risotto was at least the right texture which is more than I can say for what I was served at La Trattoria di Mambrino, which was a total miss.
If there's one place where Los Bachiche shines, it's on the pastries. That's no surprise, since Acurio's wife, Astrid Gutsche, who is arguably the best pastry chef on the continent, oversees the desserts. Her sweet cannoli with figs are the best Italian cannoli I've that my taste buds have ever encountered. It's a splendid dessert. And the rest of the dessert menu is also impressive and well-executed.
Service is inconsistent. Despite being the only table in the restaurant one evening, I was all but ignored by the waiter.
Despite a few shortcomings and the claim to the world's worst pizza imposter, Los Bachiche isn't a bad Italian restaurant. It's just not a particularly good one.
I'm thinking it's time for a big overhaul at Los Bachiche, spearheaded by a reputable Italian chef that doesn't speak a lick of Spanish.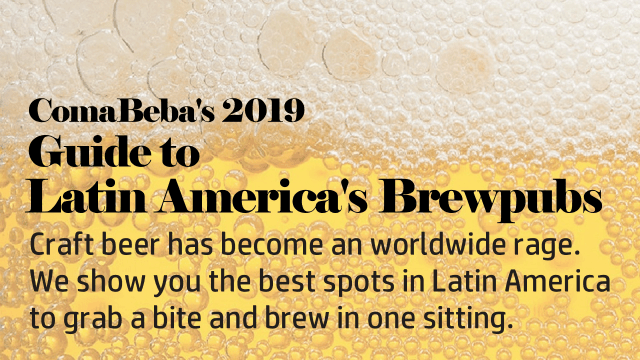 Click the restaurant name or image to read the review
Bodega D – Lima
Neighborhoods: Miraflores
Service options: Table Service
Cuisine(s): Eclectic
Rating: 4.3 stars Cost: $$$ . Price: Casual Dining
---
La Bodega de La Trattoria – Lima
Neighborhoods: Independencia, Miraflores, San Isidro, San Miguel, Santiago de Surco
Service options: Table Service
Cuisine(s): Italian
Rating: 4.3 stars Cost: $$$ . Price: Casual Dining
---
La Trattoria di Mambrino – Lima
Neighborhoods: Miraflores, San Isidro
Service options: Table Service
Cuisine(s): Italian
Rating: 4.3 stars Cost: $$$$ . Price: Casual Dining, Upscale Casual
---
Click the restaurant image to read the review
La Bodega de La Trattoria – Lima
Neighborhoods: Independencia, Miraflores, San Isidro, San Miguel, Santiago de Surco
Service options: Table Service
Cuisine(s): Italian
Rating: 4.3 stars Cost: $$$ . Price: Casual Dining
---
Bodega D – Lima
Neighborhoods: Miraflores
Service options: Table Service
Cuisine(s): Eclectic
Rating: 4.3 stars Cost: $$$ . Price: Casual Dining
---
La Trattoria di Mambrino – Lima
Neighborhoods: Miraflores, San Isidro
Service options: Table Service
Cuisine(s): Italian
Rating: 4.3 stars Cost: $$$$ . Price: Casual Dining, Upscale Casual
---