La Trattoria di Mabrino
Miraflores, San Isidro
Ambience

90%

Service

80%

Food

85%

Creativity

85%

Value

80%
Restaurant Details
La Trattoria di Mabrino
Locale: Miraflores, San Isidro
Address: Av. Malecón de la Reserva 610
Telephone: +51 1 4475941
Restaurant Type: Casual Dining, Upscale Casual
Cuisine: Italian
Service Type: Table Service
Price: $$$$
Menu items offered: Braised Meat Dishes, Breads and Pastries, Carpaccios - Tartares, Coffee, Espresso, Grilled Steaks, Pasta, Pizza, Rice - Risotto, Roasted Meat Dishes, Salads, Seafood
Hours:
Sun: 12:00 pm - 11:30 pm, Mon: 12:00 pm - 11:30 pm, Tue: 12:00 pm - 11:30 pm, Wed: 12:00 pm - 11:30 pm, Thu: 12:00 pm - 11:30 pm, Fri: 12:00 pm - 1:00 am, Sat: 12:00 pm - 1:00 am

Review Summary
La Trattoria is more expensive than other Italian restaurants in Lima, but well worth it. It has a classy décor, consistently good execution of a sophisticated Italian menu, and some of the best pastries in the city.

The full review for La Trattoria di Mabrino
Review by: Ollie O Rating: 4.3 stars Review Date: 11/23/2018
La Trattoria di Mambrino, with two strategically located restaurants in the Larcomar shopping center in Miraflores and on Pardo y Aliaga in San Isidro, both of which are almost identically decorated, offers two of the most pleasantly designed and decorated restaurants in Lima. The ambiance in both restaurants oozes understated elegance, which is totally devoid of the kitschy red and green caricatures of Italy that you frequently observe in Italian restaurants, even in Italy.
In the Larcomar location you have the option for a beautiful view of the coastline. The San Isidro location has a large, pleasant outdoor terrace that offers a similar open-air option.
The indoor dining areas are indistinguishable from one another and the service is generally top-notch in both locations.
Despite the word trattoria in the restaurant name, it's clearly more formal than your typical Italian trattoria, and the menu, is a bit more gourmet as well.
You'll find some classic Italian main-course dishes like Veal Scaloppini and Osso Buco and the restaurant offers a couple of steaks that equal or exceed what you'll find at the city's top steakhouses.
Yes. La Trattoria di Mambrino is a bit more expensive than either its less sophisticated little sister, La Bodega or Gastón Acurio's Los Bachiche. But accompanying that higher price is an exceedingly better meal served in a substantially more upscale environment. Those two better elements were enough to make La Trattoria di Mambrino our highest rated Italian restaurant in Lima.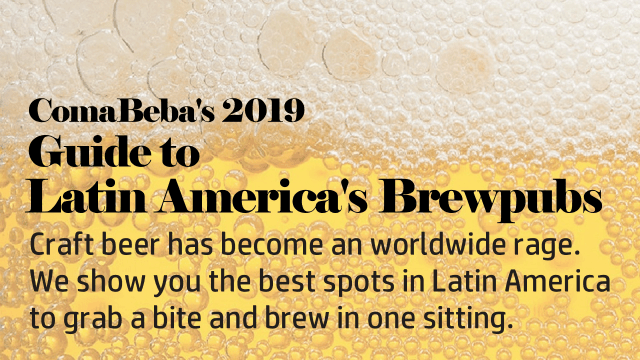 Click the restaurant name or image to read the review
La Bodega de La Trattoria – Lima
Neighborhoods: Independencia, Miraflores, San Isidro, San Miguel, Santiago de Surco
Service options: Table Service
Cuisine(s): Italian
Rating: 4.3 stars Cost: $$$ . Price: Casual Dining
---
Bodega D – Lima
Neighborhoods: Miraflores
Service options: Table Service
Cuisine(s): Eclectic
Rating: 4.3 stars Cost: $$$ . Price: Casual Dining
---
Los Bachiche – Lima
Neighborhoods: Miraflores
Service options: Table Service
Cuisine(s): Italian
Rating: 4.0 stars Cost: $$$$ . Price: Casual Dining
---
Click the restaurant image to read the review
Los Bachiche – Lima
Neighborhoods: Miraflores
Service options: Table Service
Cuisine(s): Italian
Rating: 4.0 stars Cost: $$$$ . Price: Casual Dining
---
Bodega D – Lima
Neighborhoods: Miraflores
Service options: Table Service
Cuisine(s): Eclectic
Rating: 4.3 stars Cost: $$$ . Price: Casual Dining
---
La Bodega de La Trattoria – Lima
Neighborhoods: Independencia, Miraflores, San Isidro, San Miguel, Santiago de Surco
Service options: Table Service
Cuisine(s): Italian
Rating: 4.3 stars Cost: $$$ . Price: Casual Dining
---