Ambience

90%

Service

90%

Food

90%

Creativity

95%

Value

85%
Restaurant Details
La Mar
Locale: Miraflores
Address: Av Mariscal La Mar 770
Telephone: +51 1 4213365
Restaurant Type: Casual Dining
Cuisine: Seafood
Service Type: Table Service
Price: $$$
Menu items offered: Apple Pie, Carpaccios - Tartares, Ceviche - Aquachile, Chocolate Cake, Coffee, Dumplings (Jiaozi - Gyozas), Empanadas, Pasta, Pizza, Rice - Risotto, Salads, Seafood, Soups, Tapas - Finger Foods - Snacks, Veal cutlets - Milanesas
Hours:
Sun: 12pm - 5:30pm, Mon: 12pm - 5pm, Tue: 12pm - 5pm, Wed: 12pm - 5pm, Thu: , Fri: 12pm - 5:30pm, Sat: 12pm - 5:30pm

Review Summary
La Mar is the undisputed cebichería champion of the world. Often copied, never topped, it's the perfect spot for lunch and a pisco sour on a balmy afternoon in Lima.

The full review for La Mar
Review by: Ollie O Rating: 4.5 stars Review Date: 11/24/2018
La Mar is, without a doubt, the world's most famous Peruvian casual-dining restaurant chain. And La Mar in Miraflores is where it all started. Latin America's most successful chef and restaurateur, Gastón Acurio, may have gained notoriety through his upscale format restaurant, Astrid y Gastón. But the history books will credit the restaurant La Mar with bringing awareness of Peru's unique fusion of Japanese and Latin American seafood and the iconic dish, ceviche, to the world outside the borders of Peru.
La Mar's casual, high-vibe ambiance, featuring the widest variety of seafood in Latin America, have made it the model for casual-dining cebicherías throughout the world.
Although ceviche is the signature dish at all Peruvian restaurants, the cuisine, and the menu at La Mar is much more.
At most restaurants in Lima, if you're served seafood, it will be Mero or Corvina. But at La Mar, you can find some rare varieties, from Buri and Fortuno (both similar to Amberjack) to La Mar's signature main course fish, the Pez Diablo, a Peruvian catfish that's as colorful in life as it is delicious on the plate, and that interestingly, is disfavored and discarded or fed to pets in Mexico. But then again, Mexico doesn't have Gastón Acurio in the kitchen.
Friendly waiters, waitresses and hostesses make dining at La Mar fun and interesting. Rely on your waiter to guide you through La Mar's unique array of seafood dishes. Try something you've never experienced before. You won't likely be disappointed.
La Mar is Peruvian seafood on steroids and a mandatory visit for all visitors to the city. It's only open for lunch and afternoon snacks and libations. For something similar in the evening, try nearby Pescados Capitales.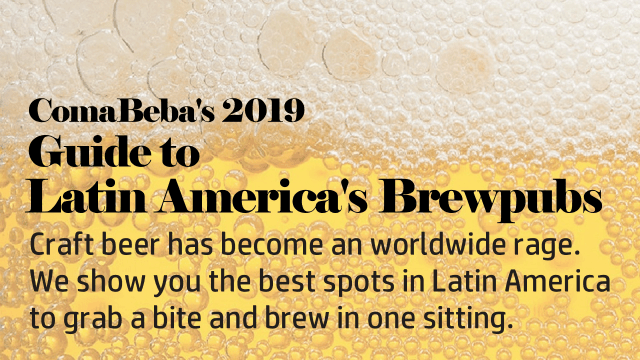 Click the restaurant name or image to read the review
Amoramar – Lima
Neighborhoods: Barranco
Service options: Table Service
Cuisine(s): Eclectic Gourmet, Seafood
Rating: 4.5 stars Cost: $$$$ . Price: Seafood Restaurant, Upscale Casual
---
Fiesta – Lima
Neighborhoods: Miraflores
Service options: Table Service
Cuisine(s): Latin American Cuisine, Peruvian
Rating: 4.2 stars Cost: $$$$ . Price: Upscale Casual
---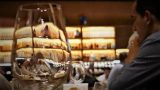 Pescados Capitales – Lima
Neighborhoods: Miraflores, San Borja, Santa Cruz
Service options: Table Service
Cuisine(s): Seafood
Rating: 4.3 stars Cost: $$$ . Price: Casual Dining, Seafood Restaurant
---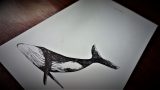 El Mercado – Lima
Neighborhoods: Chacarilla-Santa Cruz, Miraflores
Service options: Table Service
Cuisine(s): Eclectic, Seafood
Rating: 4.6 stars Cost: $$$ . Price: Casual Dining
---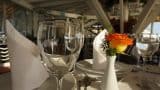 La Rosa Nautica – Lima
Neighborhoods: Miraflores
Service options: Table Service
Cuisine(s): Seafood
Rating: 4.4 stars Cost: $$$$ . Price: Upscale Casual
---
Click the restaurant image to read the review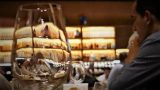 Pescados Capitales – Lima
Neighborhoods: Miraflores, San Borja, Santa Cruz
Service options: Table Service
Cuisine(s): Seafood
Rating: 4.3 stars Cost: $$$ . Price: Casual Dining, Seafood Restaurant
---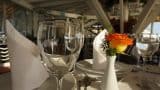 La Rosa Nautica – Lima
Neighborhoods: Miraflores
Service options: Table Service
Cuisine(s): Seafood
Rating: 4.4 stars Cost: $$$$ . Price: Upscale Casual
---
Fiesta – Lima
Neighborhoods: Miraflores
Service options: Table Service
Cuisine(s): Latin American Cuisine, Peruvian
Rating: 4.2 stars Cost: $$$$ . Price: Upscale Casual
---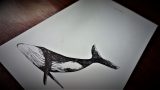 El Mercado – Lima
Neighborhoods: Chacarilla-Santa Cruz, Miraflores
Service options: Table Service
Cuisine(s): Eclectic, Seafood
Rating: 4.6 stars Cost: $$$ . Price: Casual Dining
---
Amoramar – Lima
Neighborhoods: Barranco
Service options: Table Service
Cuisine(s): Eclectic Gourmet, Seafood
Rating: 4.5 stars Cost: $$$$ . Price: Seafood Restaurant, Upscale Casual
---