La Cabrera
Barranco, Miraflores
Ambience

80%

Service

90%

Food

90%

Creativity

90%

Value

90%
Restaurant Details
Restaurant Details
La Cabrera
Locale: Barranco, Miraflores
Address: Av. Almte. Miguel Grau 1502
Telephone: +51 1 2528125
Restaurant Type: Steakhouse
Cuisine: Grilled Steaks
Service Type: Table Service
Price: $$$$
Menu items offered: Coffee, Desserts, Espresso, Grilled Steaks, Pasta, Salads
Hours:
Sun: 12:00 pm to 6:00 pm, Mon: 12:00 pm - 12:00 am, Tue: 12:00 pm - 12:00 am, Wed: 12:00 pm - 12:00 am, Thu: 12:00 pm - 12:00 am, Fri: 12:00 pm - 1:00 am, Sat: 12:00 pm - 1:00 am

Review Summary
La Cabrera offers cuts imported from both Argentina and the USA. High quality steaks at lower prices than other high-end competitors.

The full review for La Cabrera
Review by: Ollie O Rating: 4.4 stars Review Date: 11/08/2018
It seems that Argentina has gained the reputation throughout Latin America, including Mexico, for being the premier beef producer in the world. And due to a great deal of favorable international press, what once was an ordinary steakhouse in Palermo in Buenos Aires has achieved great success, mostly due to the scads of tourists that are willing to wait in line up to an hour (even with reservations) for the opportunity to eat a steak that's just about like every other steak in the city. The locals just snicker. The ones on a budget head over to Las Cabras or Las Cholas. The more affluent in Retiro or Puerto Madero just do what that they did last week. They go have a steak at El Mirasol.
But on the wake of all that international publicity, La Cabrera decided to open a location in Lima. I suppose they figured if tourists visiting Buenos Aires would fall for the hype, so would the Limeños.Here's the strange thing about it. The location in Lima, is in my opinion, superior to the flagship restaurant in Buenos Aires. There's none of the long unwarranted lines. But more importantly, none of the ridiculous import limitations that shackle Argentine businesses, including restaurants like La Cabrera in Buenos Aires.At La Cabrera in Buenos Aires you have limited options. You can either get Argentine beef or some other kind of Argentine beef. Luckily, they produce pretty good beef in that country. Very good beef, in fact.In contrast, at the Lima restaurant you have your choice of some interesting options. Want a slightly chewy hit of umami? They (allegedly) have grass-fed beef imported from Argentina to fill that request. Want something you can cut with a blunt spoon? How about an aged USDA New York strip-steak? They've got it. And if you're a sheik from Dubai with more money than the entire population of Peru, heck, order that Wagyu steak for a hefty 235 soles (about US $70).The options don't stop at the butcher block. I love a steaming-hot baked potato with creamy butter, sour cream and bacon bits, don't you? They have that at La Cabrera in Lima. No such luck at the La Cabrera in Buenos Aires.Bottom line? Variety is the spice of life. And you get more of it in at La Cabrera in Lima.But I'm not a sheik from Dubai. I'm a Texan and I'm a bit of a steak purist. So, I ordered the same steak I would have ordered in Buenos Aires, one of the least expensive steaks on the menu. You can't get much better than a beautiful Argentine Ojo de Bife (equivalent of a U.S. ribeye). You don't need an aged steak if you eat a ribeye from Argentina. It got all the aging it needed on that heifer while she was chomping down on grass in the shadows of the Aconcagua.Yum. A great, tender steak, cooked perfectly, and a fully-loaded baked potato.At La Cabrera in Lima the décor said, "Steakhouse", without all that hokey estancia decoration they put on the walls in Buenos Aires. I liked it. And I didn't see single a tourist from Connecticut in the restaurant either. I liked that, too.Service was very good. Everyone was friendly.Their beer options won't win any awards. Stella Artois, Budweiser and Corona. Seriously? Thank the Lord, the local offering, Cusqueña, is a cut above any of those three imports.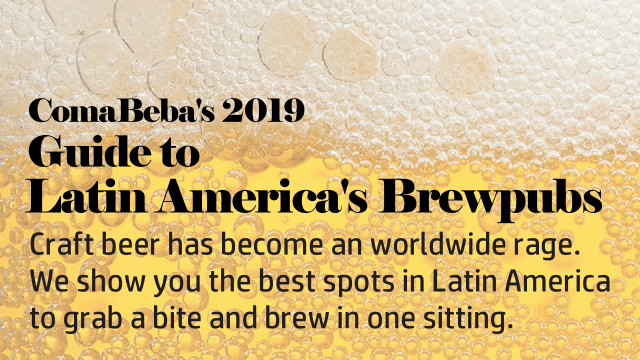 Click the restaurant name or image to read the review
Carnal – Lima
Neighborhoods: Miraflores
Service options: Table Service
Cuisine(s): Grilled Steaks
Rating: 4.3 stars Cost: $$$$ . Price: Steakhouse
---
Osso – Lima
Neighborhoods: San Isidro
Service options: Table Service
Cuisine(s): Grilled Steaks
Rating: 4.1 stars Cost: $$$$$ . Price: Casual Dining, Steakhouse
---
Click the restaurant image to read the review
Osso – Lima
Neighborhoods: San Isidro
Service options: Table Service
Cuisine(s): Grilled Steaks
Rating: 4.1 stars Cost: $$$$$ . Price: Casual Dining, Steakhouse
---
Carnal – Lima
Neighborhoods: Miraflores
Service options: Table Service
Cuisine(s): Grilled Steaks
Rating: 4.3 stars Cost: $$$$ . Price: Steakhouse
---