Ambience

85%

Service

85%

Food

85%

Creativity

85%

Value

85%
Restaurant Details
La Bodega Verde
Locale: Barranco
Address: Jiron Mariscal Jose Antonio de Sucre 335A
Telephone: +51 1 2478804
Restaurant Type: Casual Dining
Cuisine: Sandwiches-Salads
Service Type: Table Service
Price: $$$
Menu items offered: Brownies or Blondies, Carrot Cake, Cheesecake, Coffee, Desserts, Espresso, Pancakes - Griddlecakes, Pasta, Quiche, Salads, Sandwiches, Scrambled Eggs, Soups, Tapas - Finger Foods - Snacks, Wraps - Shawarma
Hours:
Sun: 8:00 am to 10:00 pm, Mon: 8:00 am to 10:00 pm, Tue: 8:00 am to 10:00 pm, Wed: 8:00 am to 10:00 pm, Thu: 8:00 am to 10:00 pm, Fri: 8:00 am to 10:00 pm, Sat: 8:00 am to 10:00 pm

Review Summary
A peaceful setting in the courtyard under a century-old lucuma tree. Great choice for breakfast. Go green. It couldn't hurt.

The full review for La Bodega Verde
Review by: Ollie O Rating: 4.3 stars Review Date: 04/13/2017
Located across the street from the small park overlooking the Ayacucho viaduct, La Bodega Verde offers and extensive menu of healthy choices for breakfast, lunch and dinner. The majority of the seating is in the outdoor courtyard, shaded by a couple of stately, old lucuma trees (beware of falling fruit). You won't find a more peaceful setting in Lima for reading a book or getting a bit of work done on that laptop … and the WIFI works.
The staff is friendly and efficient. For breakfast, I ordered the Huevero, consisting of scrambled eggs with bits of ham and mushrooms. Served with toasted whole grain bread. This bread was dense and about as "whole-grain" as bread can get. Similar in texture to a dense authentic German rye bread. It was very tasty and even better after they delivered, on request, a small ramekin of creamy butter that was the perfect consistency for spreading.
There was no salt or pepper on the table, but the scrambled eggs didn't really need it. They were seasoned perfectly. The breakfast included fresh squeezed orange juice and a cup of coffee. The coffee was a bit on the "mild" side but still good. The juice was a bit sweet, and a bit tart at the same time, with no sugar added. And I'm sure the extra dose of vitamin C couldn't have hurt me.
The Bodega de Verde is one of the better options for breakfast in Lima, much less Barranco. I'm not the green and organic enthusiast that I probably should be. But what the heck. If it tastes good, why not cast a vote for fresh and unprocessed food.
Our rating for ambience is based on sitting in the beautiful outdoor courtyard. Inside it's a bit less impressive. And, of course, that pleasant environment would only exist on a beautiful day, like the one we had on the day I was there.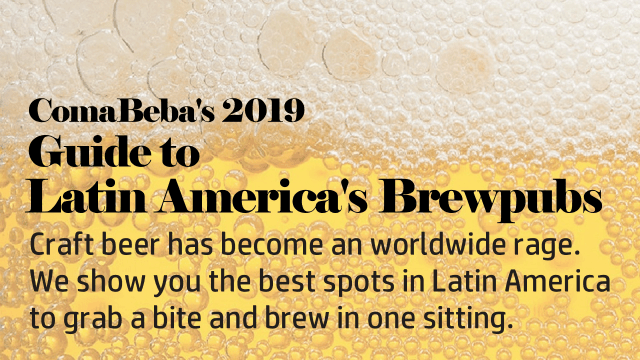 Click the restaurant name or image to read the review
Café A Bistro – Lima
Neighborhoods: San Isidro
Service options: Table Service
Cuisine(s): Burgers, Sandwiches-Salads
Rating: 4.3 stars Cost: $$$ . Price: Casual Dining
---
Café Julieta – Lima
Neighborhoods: San Isidro
Service options: Table Service
Cuisine(s): Coffee - Bread - Pastries
Rating: 4.4 stars Cost: $$$ . Price: Cafe, Casual Dining
---
Homemade – Lima
Neighborhoods: Miraflores
Service options: Table Service
Cuisine(s): Coffee - Bread - Pastries
Rating: 4.3 stars Cost: $$$ . Price: Cafe, Casual Dining
---
Lucio Caffè – Lima
Neighborhoods: Miraflores
Service options: Table Service
Cuisine(s): Coffee - Bread - Pastries, Sandwiches-Salads
Rating: 4.3 stars Cost: $$$ . Price: Cafe, Casual Dining
---
Sofa Café – Lima
Neighborhoods: Barranco, Miraflores
Service options: Table Service
Cuisine(s): Coffee - Bread - Pastries
Rating: 4.2 stars Cost: $$$ . Price: Cafe, Casual Dining
---
Click the restaurant image to read the review
Homemade – Lima
Neighborhoods: Miraflores
Service options: Table Service
Cuisine(s): Coffee - Bread - Pastries
Rating: 4.3 stars Cost: $$$ . Price: Cafe, Casual Dining
---
San Antonio – Lima
Neighborhoods: Miraflores
Service options: Table Service
Cuisine(s): Coffee - Bread - Pastries, Sandwiches-Salads
Rating: 4.0 stars Cost: $$$ . Price: Cafe, Casual Dining
---
Lucio Caffè – Lima
Neighborhoods: Miraflores
Service options: Table Service
Cuisine(s): Coffee - Bread - Pastries, Sandwiches-Salads
Rating: 4.3 stars Cost: $$$ . Price: Cafe, Casual Dining
---
Ana Avellana – Lima
Neighborhoods: Miraflores, Santa Cruz
Service options: Table Service
Cuisine(s): Coffee - Bread - Pastries
Rating: 4.3 stars Cost: $$$ . Price: Cafe, Casual Dining
---
Café A Bistro – Lima
Neighborhoods: San Isidro
Service options: Table Service
Cuisine(s): Burgers, Sandwiches-Salads
Rating: 4.3 stars Cost: $$$ . Price: Casual Dining
---