Ambience

95%

Service

100%

Food

95%

Creativity

100%

Value

80%
Restaurant Details
Restaurant Details
Kjolle
Locale: Barranco
Address: Av. Pedro de Osma 301
Telephone: +51 1 2428575
Restaurant Type: Casual Dining
Cuisine: Eclectic Gourmet
Service Type: Table Service
Price: $$$$
Menu items offered:
Hours:
Mon-Sat: 1pm - 3:15pm, 8pm - 10:30pm, Sun: Closed,

Review Summary
Kjolle gracefully straddles the boundary between upscale and casual dining. Unique ingredients from Peru's vast terrain, rivers and seas are skillfully used in an extraordinarily creative gourmet menu.

The full review for Kjolle
Review by: Ollie O Rating: 4.5 stars Review Date: 11/24/2018
Kjolle is the little sister of culinary diva, Central, which has gained more than its fair share of notoriety. After achieving phenomenal success in the first few years after opening, Central moved its venue to the barrio of Barranco, a more Bohemian neighborhood than the prior location in touristy Miraflores. Despite being located in a barrio that's a bit rougher around the edges, the new property is way more impressive than the prior digs. Behind a tall white wall surrounding the restaurant complex, sits an impressive contemporary structure overlooking an equally impressive front garden.
With the move to the new facilities, Central's owners and executive chef, Virgilio Martinéz, dedicated more than half of the large building to a new more laid-back restaurant, Kjolle, featuring what appears to be an almost identical approach to the cuisine.
Like Central, Kjolle's staff has sought out unique and interesting ingredients for the menu from Peru's vast terrain. There's an emphasis on the more than 4,000 varieties of potatoes and other tubers that are indigenous to Peru's diverse Andean landscape and many ingredients from Peru's Amazonian jungle.
Who doesn't love Lima's unique Nikkei and traditional criolla cuisines? But there's a limit to number of bowls of ceviche and stuffed-potatoes one human being can eat without yearning for a bit of variety. Kjolle skillfully offers just that interesting contrast.
And, unlike the ridiculously overpriced Central in the other half of the building, Kjolle, although more expensive than most restaurants, offers its unique take on chef Pia Leon's and Virgilio Martinéz's vision of Peruvian gourmet cuisine at a price that won't require diners to mortgage their home just to pay the bill.
In terms of ambiance, Kjolle, far exceeded expectations. In my opinion, the décor is nicer than adjoining Central's. It's second floor location and dining rooms overlooking the first-floor activity and the garden below, are uniquely elegant yet casual. You'll see tourists in Bermuda shorts and groups of businessmen and women in suits all offering a symbiotic buzz that works. It works perfectly.
The décor, although a bit austere, is a tasteful Danish modern, with neutral earth tones.
The enjoyment of the culinary outing is aided by a group of young waiters and waitresses that have been perfectly trained. Lots of them. Carefully watching each table. Quickly retrieving a finished plate but skillfully not infringing on the table's privacy. Flawlessly exchanging tableware between courses. Offering napkin replacement if one happens to hit the floor. Service equaled the impressive showing at Lorea in Mexico City and in neighboring San Isidro's notorious Astrid y Gastón.
Unlike Central, that offers an overly lengthy tasting menu, without any options a la carte, Kjolle offers a flexible menu. Diners can experience a diverse sampling of the restaurant's menu with a seven-course tasting menu or opt for selecting appetizers, main-course offerings, and desserts of their choosing from an a la carte menu.
I elected to try three courses, an appetizer, main-course and dessert on my most recent visit.
The appetizer was a symphonic display of flavors starring small slices of Peruvian sea bass and clams, complimented by an array of mildly pickled mashwa and a Peruvian squash, macre, then finished with a tart relish and paper-thin slices of Brazil nut. The dish was brilliantly conceived and executed.
After a bit of deliberation and invoking the advice of Stalin, one of several waiters attending to my table, I opted for the spicy short rib. Impressive. The sous-vide preparation had rendered the beef tender, falling off the bone. The short rib was bathed in a reduction of the braising liquid. It was rich and luscious.
Could the dessert equal the impressive showing on the appetizer and entrée?
That it could, and, in fact, it possibly exceeded them.
A soft sponge cake bruleé was bathing in a creamy dessert sauce. Accompanied by a luscious ice-cream covered in pillowy-soft flakes of Brazil nuts that resembled tiny feathers. It was a beautiful combination of flavor and texture.
That was three courses, flawlessly executed.
We occasionally run across a restaurant that gracefully straddles the boundary between upscale and casual dining. Kjolle is just such a restaurant. We have therefore included it in both categories. But be forewarned, although not as expensive as sister Central, it's a bit pricey for casual dining. But in my not so humble opinion, it was worth every penny paid.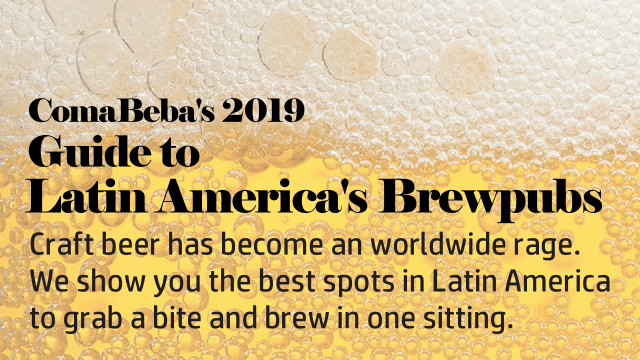 Click the restaurant name or image to read the review
La 73 – Lima
Neighborhoods: Barranco
Service options: Table Service
Cuisine(s): Eclectic Gourmet
Rating: 4.2 stars Cost: $$$ . Price: Casual Dining
---
Bodega D – Lima
Neighborhoods: Miraflores
Service options: Table Service
Cuisine(s): Eclectic
Rating: 4.3 stars Cost: $$$ . Price: Casual Dining
---
La Plazita – Lima
Neighborhoods: Miraflores
Service options: Table Service
Cuisine(s): Eclectic
Rating: 4.3 stars Cost: $$$ . Price: Casual Dining
---
Cosme – Lima
Neighborhoods: San Isidro
Service options: Table Service
Cuisine(s): Eclectic Gourmet
Rating: 4.4 stars Cost: $$$ . Price: Casual Dining
---
27 Tapas – Lima
Neighborhoods: San Isidro
Service options: Table Service
Cuisine(s): Eclectic Gourmet
Rating: 4.4 stars Cost: $$$$ . Price: Casual Dining
---
Click the restaurant image to read the review
Cosme – Lima
Neighborhoods: San Isidro
Service options: Table Service
Cuisine(s): Eclectic Gourmet
Rating: 4.4 stars Cost: $$$ . Price: Casual Dining
---
Bodega D – Lima
Neighborhoods: Miraflores
Service options: Table Service
Cuisine(s): Eclectic
Rating: 4.3 stars Cost: $$$ . Price: Casual Dining
---
27 Tapas – Lima
Neighborhoods: San Isidro
Service options: Table Service
Cuisine(s): Eclectic Gourmet
Rating: 4.4 stars Cost: $$$$ . Price: Casual Dining
---
La Plazita – Lima
Neighborhoods: Miraflores
Service options: Table Service
Cuisine(s): Eclectic
Rating: 4.3 stars Cost: $$$ . Price: Casual Dining
---
La 73 – Lima
Neighborhoods: Barranco
Service options: Table Service
Cuisine(s): Eclectic Gourmet
Rating: 4.2 stars Cost: $$$ . Price: Casual Dining
---