Juicy Lucy
Miraflores, Santa Cruz
Ambience

85%

Service

80%

Food

85%

Creativity

90%

Value

80%
Restaurant Details
Juicy Lucy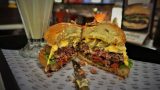 Locale: Miraflores, Santa Cruz
Address: Av Vasco Núñez de Balboa 741
Telephone: +51 1 2422908
Restaurant Type: Casual Dining, Hamburger Restaurant
Cuisine: Burgers
Service Type: Table Service, Take-out
Price: $$$
Menu items offered: Brownies or Blondies, Cheesecake, Coffee, Hamburgers, Hot Dogs, Ice Cream, Salads, Sandwiches, Tapas - Finger Foods - Snacks
Hours:
Sun: 12:00 pm to 11:00 pm, Mon: 12:00 pm to 11:00 pm, Tue: 12:00 pm to 11:00 pm, Wed: 12:00 pm to 11:00 pm, Thu: 12:00 pm to 11:00 pm, Fri: 12:00 pm to 12:00 pm, Sat: 12:00 am to 12:00 am

Review Summary
Juicy Lucy serves up a gourmet-burger with perfectly seasoned certified-beef beef, cooked just like want it, with plenty of fresh toppings. Best to enjoy your burger with a creamy milkshake and those crispy skin-on French fries.

The full review for Juicy Lucy
Review by: Ollie O Rating: 4.2 stars Review Date: 11/18/2018
With the opening of Juicy Lucy, specializing in the fabrication of gourmet-burgers, one of Lima's most respected steakhouses, Carnal Prime, is seeking to capitalize on the growing popularity of hamburgers in Latin America.
The brand's flagship restaurant, located just a stone's throw from one of the city's busiest intersections, offers a collection of classic burgers. There's a classic cheeseburger, a swiss-mushroom burger, and, of course, a bacon-cheeseburger for those burger aficionados that just have to have two meats on their burger. There are also a few custom specialty burgers with more exotic ingredients. The standard burgers are equipped with a 200g patty of prime certified-Angus beef with a beautiful dome-top brioche bun. But they also have diminutive 120g burger with a potato bun they call their "Smash" burger. Prefer your burger with a Japanese personality? You can upgrade to a Wagyu beef patty for about US$2.65 (SOL$9) or opt for a veggie patty at no extra cost.
Since the time of my original visit to Juicy Lucy, the brand has opened five additional restaurants throughout the city. Refer to the map for locations and hours.
The décor in the flagship restaurant is a very pleasant American-style bistro motif, with café-colored brick and neutral colors on the walls and tufted, upholstered red-leather booths. The restaurant is dimly lit with pendants casting light on each table from overhead.
Our waitresses have always been friendly and attentive.
I'm a burger purist so on my initial visit I ordered the standard cheeseburger and standard French fries. They also have some thick potato-wedges, and onion rings. Juicy Lucy uses imported USDA Prime beef in all the burgers. The beef patty was coarsely ground and had enough fat content to keep that burger juicy and flavorful. My burger arrived, perfectly cooked. Just barely pink in the very center.
It was crowned with fresh lettuce, onion, a tomato slice and lots of pickle slices. Only one complaint. The cheese on that burger was that funky processed Cheez-Whiz imposter-cheese they put on ballpark nachos. Come on guys . . . give me some real cheese.
Notwithstanding the cheese debacle, this was a very good burger. Even with the fake-cheese it was better than most burgers I have tried in Lima, including those from TGI Friday's and Chili's.
The French fries were thin-sliced, skinless, and seasoned with herbs. Very good.
I ordered one of Juicy Lucy's creamy vanilla milkshakes to accompany my cheeseburger. Yum!
According to restaurant management at Carnal Prime, these burgers are the same burgers you'd get at the fancy Carnal steakhouse, but the cost is about 40% less. So, unless you're trying to impress someone by valet parking your Ferrari, best to save your burger urge for Juicy Lucy, the burger joint.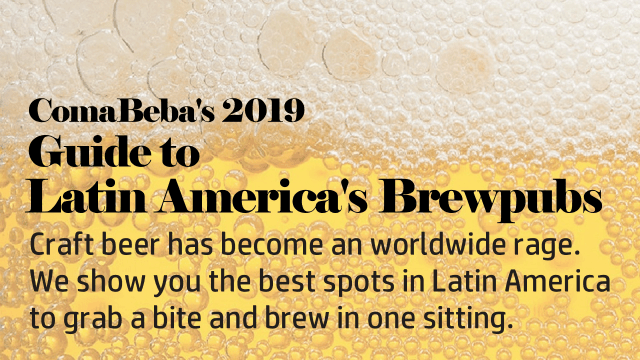 Click the restaurant name or image to read the review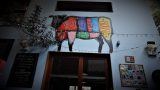 Bon Beef – Lima
Neighborhoods: San Isidro
Service options: Table Service
Cuisine(s): Burgers
Rating: 4.2 stars Cost: $$$ . Price: Casual Dining
---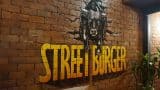 Street Burger – Lima
Neighborhoods: Miraflores
Service options: Table Service, Take-out
Cuisine(s): Burgers
Rating: 3.9 stars Cost: $$$ . Price: Casual Dining, Hamburger Restaurant
---
Click the restaurant image to read the review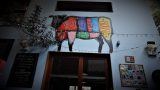 Bon Beef – Lima
Neighborhoods: San Isidro
Service options: Table Service
Cuisine(s): Burgers
Rating: 4.2 stars Cost: $$$ . Price: Casual Dining
---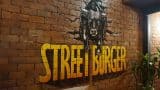 Street Burger – Lima
Neighborhoods: Miraflores
Service options: Table Service, Take-out
Cuisine(s): Burgers
Rating: 3.9 stars Cost: $$$ . Price: Casual Dining, Hamburger Restaurant
---