Jeronimo
Miraflores, Santa Cruz
Ambience

85%

Service

75%

Food

85%

Creativity

90%

Value

60%
Restaurant Details
Jeronimo
Locale: Miraflores, Santa Cruz
Address: Av. Mariscal La Mar 1209
Telephone: +51 1 4947336
Restaurant Type: Casual Dining
Cuisine: Eclectic Gourmet
Service Type: Table Service
Price: $$$$
Menu items offered: Braised Meat Dishes, Carpaccios - Tartares, Ceviche - Aquachile, Coffee, Desserts, Grilled Steaks, Hamburgers, Pasta, Pizza, Rice - Risotto, Salads, Seafood, Soups, Tacos, Tiraditos
Hours:
Sun: 1:00 pm - 4:00 pm, Mon: Closed, Tue: 1:00 pm - 3:30 pm, 7:30 pm - 11:00 am, Wed: 1:00 pm - 3:30 pm, 7:30 pm - 11:00 am, Thu: 1:00 pm - 3:30 pm, 7:30 pm - 12:00 am, Fri: 1:00 pm - 3:30 pm, 7:30 pm - 12:00 am, Sat: 1:00 pm - 3:30 pm, 7:30 pm - 12:00 am

Review Summary
Jeronimo is a popular gastropub with a that's very unique and interesting, offering a variety of international street-foods and comfort-foods, all of which are well executed although not particularly authentic. The service is friendly but unorganized and chaotic at peak hours. The prices are ridiculously high in relation to the quality of the dining experience.

The full review for Jeronimo
Review by: Ollie O Rating: 4.0 stars Review Date: 04/19/2019
As part of the vetting process to select which restaurants I visit I usually read countless pages of consumer reviews. I click through thousands of out of focus photographs of food and décor on those consumer review sites. And, of course, I have to endure the repeated use of excessively favorable adjectives used by diners in the titles describing the dining experiences at these restaurants. If you've ever visited a consumer review site, I'm sure you know what I mean. The woman from Cincinnati, Ohio whose review is titled "Best ceviche in Peru" that leaves you wondering, "Just how much could a retired housewife from Cincinnati know about ceviche?" Then there are dozens of review titles that use adjectives like "Incredible", "Amazing", "Superb", "Fabulous" and "Fantastic". I saw each of those adjectives in titles for consumer reviews for Jeronimo prior to my visit.
Well … I've eaten at well over a thousand restaurants in the past three years and I can say without flinching that the dining experience at Jeronimo was none of those adjectives.
Yes. It was good. It was interesting. The menu was creative. But that's it. Nothing more.
There are a dozen better restaurants in Lima. Actually, probably more like two dozen better restaurants in Lima. There at least three that are within walking distance.
Jeronimo is a trendy gastropub. It's a bar that serves food. It's a bar cum restaurant targeting a young audience of about 30 years of age that finds any food that's not Peruvian or Nikkei to be unique. It's got a high energy vibe at night, full of mostly young people drinking exotic cocktails and eating international comfort-food that some talented cooks have embellished in a way that raises it to near-gourmet status.
Unfortunately, these menu items, for which you can find better renditions elsewhere in the city, are priced ridiculously high.
The menu includes a 400g "Certified Angus" steak. That's marketing hype that means it's beef from a black cow, nothing more. It's not USDA Prime like you'd get at Carnal Prime. It's not beef imported from Argentina like you'd get if you ordered the Bife de Chorizo at La Cabrera. It's ordinary. And what will that ordinary steak cost you at Jeronimo? Would you believe US$40 (145 soles)?
How about US$30 (101 soles) for a small (very small) rack of pork ribs? The Lasagna Bolognese will cost you about US$18 (58 soles).
The tuna tartare in five wantan cones with guacamole are served on chicken-wire stretched around some stained pine boards. That's going to cost you about US$21 (62 soles) for eight bites of raw fish.
Bottom line. You can get a better burger at half the price at Café A Bistro or Bon Beef. You can get better sushi and sashimi at Osaka, Hanzo and about a dozen other Nikkei restaurants in Lima for the same or less. The pasta's better at La Trattoria di Mambrino and the tacos at Frida (made by real Mexicans, not someone emulating a Mexican) are just as good for a third of what you pay at Jeronimo.
So ... let's recap.
Jeronimo is a bar that serves food. It's pleasant enough. But it's chaotic when it's busy with friendly service that's a bit below average. It's an excellent example of cooks that know how to cook, but not manage restaurants.
The menu is creative and by Peruvian standards, exotic. It's well executed street-food but the Mexican and Italian dishes are miles away from authentic. The prices are beyond exorbitant for the quality of the dining experience.
And these dishes, although unique on a single menu, can be found in other restaurants in Lima with superior execution, ambience and service, at far better prices.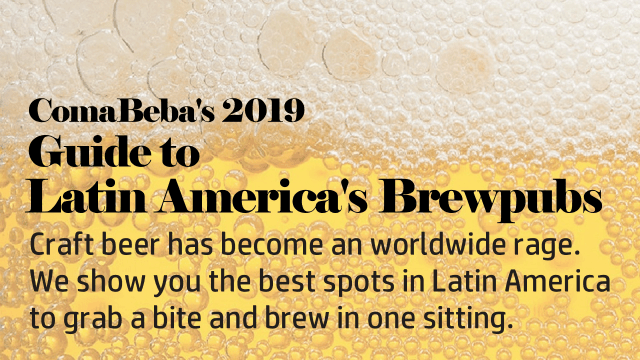 Click the restaurant name or image to read the review
Cosme – Lima
Neighborhoods: San Isidro
Service options: Table Service
Cuisine(s): Eclectic Gourmet
Rating: 4.4 stars Cost: $$$ . Price: Casual Dining
---
La 73 – Lima
Neighborhoods: Barranco
Service options: Table Service
Cuisine(s): Eclectic Gourmet
Rating: 4.2 stars Cost: $$$ . Price: Casual Dining
---
Bodega D – Lima
Neighborhoods: Miraflores
Service options: Table Service
Cuisine(s): Eclectic
Rating: 4.3 stars Cost: $$$ . Price: Casual Dining
---
Kjolle – Lima
Neighborhoods: Barranco
Service options: Table Service
Cuisine(s): Eclectic Gourmet
Rating: 4.5 stars Cost: $$$$ . Price: Casual Dining
---
La Plazita – Lima
Neighborhoods: Miraflores
Service options: Table Service
Cuisine(s): Eclectic
Rating: 4.3 stars Cost: $$$ . Price: Casual Dining
---
Click the restaurant image to read the review
Kjolle – Lima
Neighborhoods: Barranco
Service options: Table Service
Cuisine(s): Eclectic Gourmet
Rating: 4.5 stars Cost: $$$$ . Price: Casual Dining
---
La Plazita – Lima
Neighborhoods: Miraflores
Service options: Table Service
Cuisine(s): Eclectic
Rating: 4.3 stars Cost: $$$ . Price: Casual Dining
---
La 73 – Lima
Neighborhoods: Barranco
Service options: Table Service
Cuisine(s): Eclectic Gourmet
Rating: 4.2 stars Cost: $$$ . Price: Casual Dining
---
27 Tapas – Lima
Neighborhoods: San Isidro
Service options: Table Service
Cuisine(s): Eclectic Gourmet
Rating: 4.4 stars Cost: $$$$ . Price: Casual Dining
---
Cosme – Lima
Neighborhoods: San Isidro
Service options: Table Service
Cuisine(s): Eclectic Gourmet
Rating: 4.4 stars Cost: $$$ . Price: Casual Dining
---