Ambience

75%

Service

75%

Food

85%

Creativity

90%

Value

90%
Restaurant Details
Isolina
Locale: Barranco
Address: Av San Martin 101
Telephone: +51 1 2475075
Restaurant Type: Casual Dining
Cuisine: Peruvian
Service Type: Table Service
Price: $$$
Menu items offered: Braised Meat Dishes, Grilled Steaks, Roasted Meat Dishes, Seafood, Tamales - Humitas
Hours:
Sun: 9:00 am - 5:00 pm, Mon: 12:00 pm - 10:00 pm, Tue: 12:00 pm - 10:00 pm, Wed: 12:00 pm - 11:00 pm, Thu: 12:00 pm - 11:00 pm, Fri: 12:00 pm - 11:00 pm, Sat: 9:00 am - 11:00 pm

Review Summary
Isolina pays homage to Peru's indigenous cuisine, cocina criolla, turning inexpensive cuts of meat and pork into extraordinarily delicious dishes. Comfort food with a cocktail and a waiter. That's what you'll find at Isolina.

The full review for Isolina
Review by: Ollie O Rating: 4.3 stars Review Date: 11/24/2018
Paying homage to Peru's indigenous cuisine (called "cocina criolla"), which is a mix of European, African and American Indian influence, Isolina, enables locals and visitors to enjoy true Peruvian cuisine, once a rarity on menus in restaurants, in a pleasant ambiance in a nicely restored old building in the Bohemian barrio of Barranco.
Peruvian "cocina criolla" is a classic peasant cuisine that utilizes the abundant carbohydrates of potatoes, rice and corn, combined with seafood and inexpensive cuts of meat that were historically discarded by the upper-class and therefore readily available to the poorer populations.
This cuisine is similar to other indigenous cuisines throughout Latin America, featuring tamales and humitas (steamed corn husks filled with ground corn), hearts, tripe, cheeks, sweetbreads, and other entrails.
Isolina's menu reads like the encyclopedia of discarded meat cuts. Reading from top to bottom on the main-course menu, you'll find kidneys, tripe, sweetbreads, liver, ossobuco and cow trotters. It's impressive how these inexpensive cuts can be rendered tender and flavorful by hours or braising.
On my latest visit I had a papa relleno (mashed potatoes surrounding a spicy chopped beef filling, then fried) for an appetizer. It's sort of like a cottage pie in the shape of an ostrich egg. Very good and very inexpensive.
Their main-course items easily have enough food for two to three diners. I wanted to try the Ossobuco and I was dining alone, so the waiter offered a smaller portion at a slightly reduced price.
The fact that Isolina has made a few of the international lists of top dining destinations in Lima might lead you to believe you'll be in for a world-class dining experience. Don't be misled. There's nothing even remotely upscale or gourmet about this experience. They serve cheap bottled water and proudly set it on the table in front of you. Some of the dishes are served on attractive antique dishes. Others on inexpensive painted metal plates. There's a handful of cheap paper napkins. The kind you take on a picnic or pull from the dispenser at the local fast-food restaurant.
Service was friendly and informative but could only be described as slightly better than average. My table overlooked a meat freezer sitting by a half-painted wall. There were other occasional instances of lack of attention to details that confirmed that despite the delicious food, this was clearly short of a world-class dining experience.
The prices are about what you'd expect considering the location, ambience and menu. The main-course dishes have enough food for two-servings that can easily be shared by two people, so take that into account when or ordering.
All said, Isolina is worth a visit. The restaurant has converted centuries-old recipes for offal and cuts of meat that are often discarded into restaurant-quality dishes. It's both interesting and delicious. And it's reasonably priced.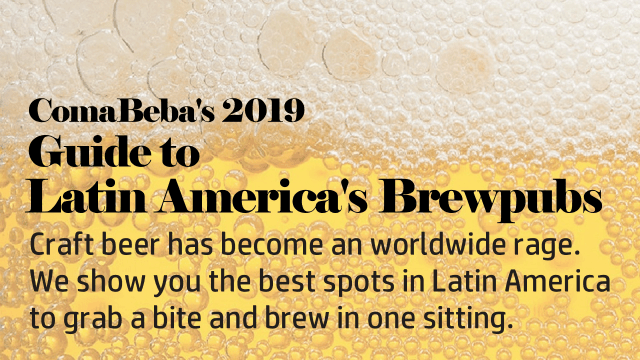 Click the restaurant name or image to read the review
Huaca Pucllana – Lima
Neighborhoods: Miraflores
Service options: Table Service
Cuisine(s): Peruvian
Rating: 4.5 stars Cost: $$$$ . Price: Upscale Casual
---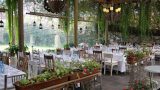 Museo Larco Restaurant – Lima
Neighborhoods: Pueblo Libre
Service options: Table Service
Cuisine(s): Peruvian
Rating: 4.6 stars Cost: $$$ . Price: Cafe, Casual Dining
---
Panchita – Lima
Neighborhoods: Miraflores
Service options: Table Service
Cuisine(s): Peruvian
Rating: 4.3 stars Cost: $$$ . Price: Casual Dining
---
Ámaz – Lima
Neighborhoods: Miraflores
Service options: Table Service
Cuisine(s): Amazonian
Rating: 4.6 stars Cost: $$$ . Price: Casual Dining
---
Click the restaurant image to read the review
Huaca Pucllana – Lima
Neighborhoods: Miraflores
Service options: Table Service
Cuisine(s): Peruvian
Rating: 4.5 stars Cost: $$$$ . Price: Upscale Casual
---
Ámaz – Lima
Neighborhoods: Miraflores
Service options: Table Service
Cuisine(s): Amazonian
Rating: 4.6 stars Cost: $$$ . Price: Casual Dining
---
Panchita – Lima
Neighborhoods: Miraflores
Service options: Table Service
Cuisine(s): Peruvian
Rating: 4.3 stars Cost: $$$ . Price: Casual Dining
---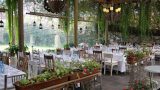 Museo Larco Restaurant – Lima
Neighborhoods: Pueblo Libre
Service options: Table Service
Cuisine(s): Peruvian
Rating: 4.6 stars Cost: $$$ . Price: Cafe, Casual Dining
---