IK Restaurante
Lima, Miraflores
Ambiente

90%

Servicio

80%

Comida

80%

Creatividad

95%

Valor

70%
Detalles de restaurante
IK Restaurante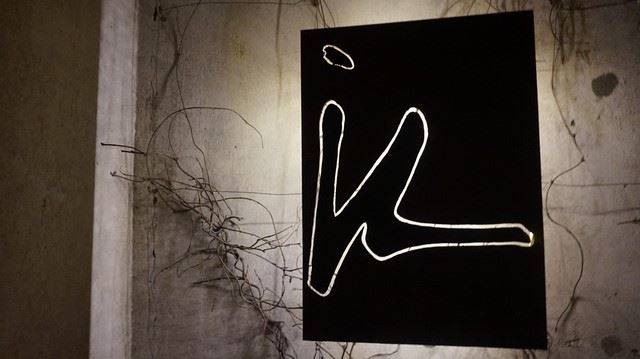 Barrio: Lima, Miraflores
Dirección: Calle Elías Aguirre 179
Telefono: +51 1 6521692
Tipo de restaurante: Upscale Casual
Cocina: Eclectic Gourmet
Tipo de servicio: Table Service
Precio: $$$$
Elementos del menú: Braised Meat Dishes, Ceviche - Aquachile, Coffee, Desserts, Seafood, Soups
Horario: Mon-Thu: 6pm to 11pm Fri-Sat: 6pm to 11:30pm Sun: Closed
Resumen de crítica
IK presents an impressive dining experience with an interesting, well executed menu, and outstanding presentation and service was impressive. A bit pricey but not excessively so.
Detalles de restaurante
IK Restaurante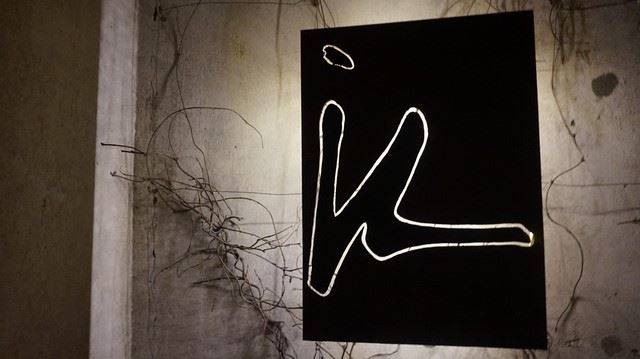 Barrio: Lima, Miraflores
Dirección: Calle Elías Aguirre 179
Telefono: +51 1 6521692
Tipo de restaurante: Upscale Casual
Cocina: Eclectic Gourmet
Tipo de servicio: Table Service
Precio: $$$$
Elementos del menú: Braised Meat Dishes, Ceviche - Aquachile, Coffee, Desserts, Seafood, Soups
Horario: Mon-Thu: 6pm to 11pm Fri-Sat: 6pm to 11:30pm Sun: Closed
Resumen de crítica
IK presents an impressive dining experience with an interesting, well executed menu, and outstanding presentation and service was impressive. A bit pricey but not excessively so.
Crítica de restaurant para IK Restaurante
Críticado por: Ollie O
Calificación: 4.2 estrellas
Fecha de crítica: 04/12/2017
Despite getting less press than Central and Maido, IK is a favorite with consumers, including locals.There's one large dining area, save an upstairs private room for parties and meetings, and a bar near the entrance, with a comfortable lounge area. The restaurant is nicely decorated, with cedar planks and planters with live plants on three walls, and glass along the wall separating the dining area from the kitchen where you can see the chefs busily going about their chores.The space is professionally designed with spotlights illuminating each table from above. As an interesting element of the design, a stenciled shadow casts a design on each table and each spotlight is individually controlled allowing the staff to eliminate the shadow and turn up the amplitude of the lighting once the diners are given a menu. This is very interesting, and very effective in creating the mood, but at the same time providing adequate lighting at the table, something grossly deficient in most Latin American restaurants.Music is your typical piped-in elevator variety. Standard issue in Latin American high-end restaurants.My only negative comment would be that some of the plants appeared to be a bit neglected.The menu is short, but sweet. There are approximately eight appetizers and eight main course items. All have a Peruvian personality, but with a touch of European style blended in.So that I could compare it to other dishes I experienced in Lima at high-end restaurants, I ordered the Galician style octopus (pulpos a la gallega) appetizer shown as "Andean" octopus on the English version of the menu. I preface by saying that the dish I was served was not what was described in the menu. There was no asparagus.What I received was nonetheless delicious and clever. The octopus was a bit spicier than any of the other renditions of the dish I have tried in Lima. But I'm a glutton for heat so in my opinion, that was a good thing. It might be a bit too spicy for some. It was cleverly surrounded by circular slices of onion fashioned in such a way that they resembled the suckers on the tentacles of the octopus. Clever. But even better, they had been pickled in a manner that rendered them slightly sweeter and tarter than a caramelized onion, in stark contrast to the hot, smoky octopus. That, combined with the standard caramelized petals of the onion and a creamy sauce in the center of each faux-sucker, made for a truly unique version of the dish.For the main dish, I ordered the Chicharrón de Cerdo, accompanied by sweet potatoes, caigua (an Andean fruit most often served as savory item), and purple cabbage. Presentation was very nice, with the cabbage, caigua and sweet potato arranged to resemble a wreath. I thought the chicharron was a bit bland. The exterior was crisp, but the pork itself had very little taste and there was no accompanying sauce to complement the pork. And worse, the pungent pickled cabbage dominated the remainder of the dish. Simply stated, I was not impressed with this item and would not order it again.For dessert, I ordered the Sweet Cold Alfajor. I was anticipating some interesting variation on the classic Argentine cookie. Yet the only connection between the dessert and a cookie was a small wafer on top of the sorbet. Notwithstanding, presentation was beautiful and the dessert very good, although a bit tarter than I envisioned when I ordered the item.Service was very good. Reservations were easily made through an online reservation service.Clearly, IK is among the top 10 upscale dining experiences in Lima, but still falls slightly short of what we experienced at Astrid y Gastón and Rafael.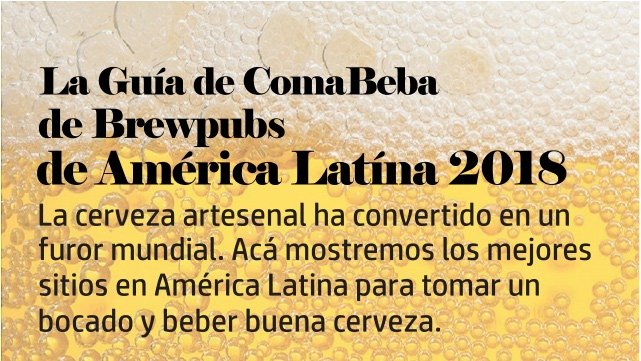 No elementos están encontrado

Astrid y Gastón – Lima
Neighborhoods: Lima, San Isidro
Service options: Table Service
Cuisine(s): Fusion, Peruvian
Rating: 4.6 stars Cost: $$$$ . Price: Upscale Casual
---
Fiesta – Lima
Neighborhoods: Lima, Miraflores
Service options: Table Service
Cuisine(s): Latin American Cuisine, Peruvian
Rating: 4.1 stars Cost: $$$$ . Price: Upscale Casual
---
IK Restaurante Review EN
Neighborhoods: Miraflores
Service options: Table Service
Cuisine(s): Eclectic Gourmet
Rating: 4.2 stars Cost: $$$$ . Price: Upscale Casual
---
Rafael – Lima
Neighborhoods: Lima, Miraflores
Service options: Table Service
Cuisine(s): Fusion, Peruvian
Rating: 4.4 stars Cost: $$$$ . Price: Upscale Casual
---
Perroquet – Lima
Neighborhoods: Lima, San Isidro
Service options: Table Service
Cuisine(s): Peruvian
Rating: 4.4 stars Cost: $$$$ . Price: Upscale Casual
---

Rafael – Lima
Neighborhoods: Lima, Miraflores
Service options: Table Service
Cuisine(s): Fusion, Peruvian
Rating: 4.4 stars Cost: $$$$ . Price: Upscale Casual
---
IK Restaurante Review EN
Neighborhoods: Miraflores
Service options: Table Service
Cuisine(s): Eclectic Gourmet
Rating: 4.2 stars Cost: $$$$ . Price: Upscale Casual
---
Astrid y Gastón – Lima
Neighborhoods: Lima, San Isidro
Service options: Table Service
Cuisine(s): Fusion, Peruvian
Rating: 4.6 stars Cost: $$$$ . Price: Upscale Casual
---
Perroquet – Lima
Neighborhoods: Lima, San Isidro
Service options: Table Service
Cuisine(s): Peruvian
Rating: 4.4 stars Cost: $$$$ . Price: Upscale Casual
---
Fiesta – Lima
Neighborhoods: Lima, Miraflores
Service options: Table Service
Cuisine(s): Latin American Cuisine, Peruvian
Rating: 4.1 stars Cost: $$$$ . Price: Upscale Casual
---