Ambience

95%

Service

95%

Food

90%

Creativity

85%

Value

85%

Logistics

90%
Restaurant Details
Restaurant Details
Huaca Pucllana
Locale: Miraflores
Address: Calle General Borgoño 8
Telephone: +51 1 6177148
Restaurant Type: Upscale Casual
Cuisine: Peruvian
Service Type: Table Service
Price: $$$$
Menu items offered: Braised Meat Dishes, Breads and Pastries, Ceviche - Aquachile, Coffee, Desserts, Grilled Steaks, Rice - Risotto, Salads, Seafood, Soups
Hours:
Sun: 9am - 5pm, 7pm - 10pm, Mon: 9am - 5pm, 7pm - 10pm, Tue: 9am - 5pm, 7pm - 10pm, Wed: 9am - 5pm, 7pm - 10pm, Thu: 9am - 5pm, 7pm - 10pm, Fri: 9am - 5pm, 7pm - 10pm, Sat: 9am - 5pm, 7pm - 10pm

Review Summary
The restaurant overlooking the ruins of the Huaca Pucllana in Miraflores is stunning. The view, the décor, the service and the food are first-class. A "must go" experience in Lima.

As almost any local resident of Lima and anyone who's done a bit of research before visiting the city for the purpose of sightseeing knows, there is a large area in Miraflores containing architectural ruins of a ceremonial pyramid from an ancient Peruvian culture that resided in Lima during period from 200 AD to 500 AD. The site is called the Huaca Pucllana.
There's a restaurant at the entrance to this historical site operating under the same name. The restaurant, Huaca Pucllana, is located in a beautifully restored building at the foot of the pyramid. Dining in either the terraza or the dining area inside at the foot of the pyramid provides a stunning view, especially in the evening when the pyramid is drenched in the glow of the floodlights.The menu is mostly traditional Peruvian fare, gussied up in gourmet clothing.I ordered the most traditional Peruvian comfort food dish of all, ají de gallina, a creamy chicken "guiso" that bears the bright badge of the indigenous "ají amarillo", a flavorful mild yellow pepper used extensively in Peruvian cuisine. It was served with a couple of chuncks of creamy, queso fresco. I've had this dish on dozens of occasions, throughout South America, where it has become a part of almost every region's cuisine, and this, I believe, was my favorite rendition of all.And for dessert? There's nothing sweet that shouts "Lima" louder than the creamy, tart custard that bears its name, the Suspiro Limeño. This version was a bit modified from the usual, being served up in an edible bowl made of molded white chocolate. Delicious.Service was second to none. Flawless, earning a rare 5 points on our rating scale. The waiter even pushed in my chair on both occasions that I left the table and returned. A literal army of waiters carefully watching over their domain, but never encroaching except when beckoned.We were able to make reservations online with immediate confirmation. The restaurant has an impressive website with the menu published, but prices omitted.This stunning location, along with the beauty of the building, and the expensive table linens and tableware utilized in the restaurant, create a unique, one-of-a-kind dining experience. This, and a visit to the city's stalwart gourmet seafood restaurant, La Rosa Nautica, should be at the top of any diner's list of "must go" restaurants in Lima.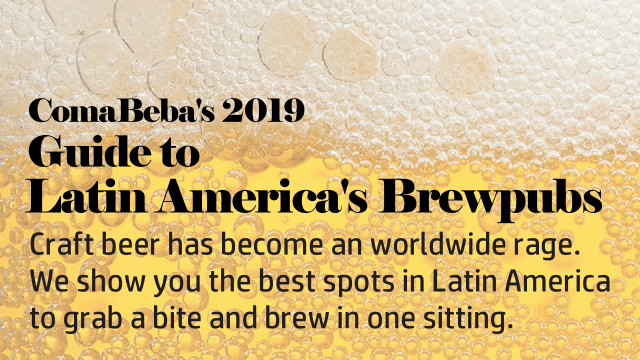 Click the restaurant name or image to read the review
Isolina – Lima
Neighborhoods: Barranco
Service options: Table Service
Cuisine(s): Peruvian
Rating: 4.3 stars Cost: $$$ . Price: Casual Dining
---
Panchita – Lima
Neighborhoods: Miraflores
Service options: Table Service
Cuisine(s): Peruvian
Rating: 4.3 stars Cost: $$$ . Price: Casual Dining
---
Museo Larco Restaurant – Lima
Neighborhoods: Pueblo Libre
Service options: Table Service
Cuisine(s): Peruvian
Rating: 4.6 stars Cost: $$$ . Price: Cafe, Casual Dining
---
Ámaz – Lima
Neighborhoods: Miraflores
Service options: Table Service
Cuisine(s): Amazonian
Rating: 4.6 stars Cost: $$$ . Price: Casual Dining
---
Click the restaurant image to read the review
Isolina – Lima
Neighborhoods: Barranco
Service options: Table Service
Cuisine(s): Peruvian
Rating: 4.3 stars Cost: $$$ . Price: Casual Dining
---
Panchita – Lima
Neighborhoods: Miraflores
Service options: Table Service
Cuisine(s): Peruvian
Rating: 4.3 stars Cost: $$$ . Price: Casual Dining
---
Museo Larco Restaurant – Lima
Neighborhoods: Pueblo Libre
Service options: Table Service
Cuisine(s): Peruvian
Rating: 4.6 stars Cost: $$$ . Price: Cafe, Casual Dining
---
Ámaz – Lima
Neighborhoods: Miraflores
Service options: Table Service
Cuisine(s): Amazonian
Rating: 4.6 stars Cost: $$$ . Price: Casual Dining
---