Hotel B Restaurant
Barranco
Ambience

90%

Service

85%

Food

85%

Creativity

85%

Value

85%

Logistics

90%
Restaurant Details
Restaurant Details
Hotel B Restaurant
Locale: Barranco
Address: Jirón Sáenz Peña 204
Telephone: +51 1 6199595
Restaurant Type: Upscale Casual
Cuisine: Eclectic Gourmet
Service Type: Table Service
Price: $$$$
Menu items offered: Braised Meat Dishes, Breads and Pastries, Carpaccios - Tartares, Ceviche - Aquachile, Coffee, Desserts, Espresso, Grilled Steaks, Hamburgers, Ice Cream, Rice - Risotto, Roasted Meat Dishes, Salads, Seafood, Tapas - Finger Foods - Snacks, Tiramisu
Hours:
Sun-Sat: 7pm - 11pm, ,

Review Summary
Hotel B is a classy restaurant in an upscale boutique hotel by the same name, offering good execution of an interesting menu in an atmosphere with a high-energy vibe.

The full review for Hotel B Restaurant
Review by: Ollie O Rating: 4.4 stars Review Date: 04/08/2017
The restaurant at Hotel B in Lima mimicks the hotel's upscale, boutique personality with a classy, uptown, attitude and a high-energy vibe that make dining at Hotel B a fun and memorable experience.
The small restaurant is located in three rooms adjoining the hotel's bar which is also a popular watering hole for young, upscale Limeños and hotel guests. There are tapas, pizzas, an assortment of bruschetta, and other finger foods that are the perfect accompaniment to a cocktail or beer in the bar. And another long list of pastas, salads, main-course dishes, and desserts. Some are hand-held, and others are beautifully plated dishes with a definite gourmet attitude. The restaurant was packed but service remained respectable during my visit. I had a small assortment of tuna carpaccio and a thick steak with a fig sauce and an "Andean" potato mash. Both tasty. For dessert I ordered the Tiramisu. The Hotel B's rendition was a deconstructed version spread across the plate. It was tasty but I'd have preferred a more traditional version, which is what I was expecting, as the deconstructed nature of the dish wasn't described on the menu. Hotel B is the high-energy, gastropub choice, for upscale dining. Rub elbows with the jet set while having a cocktail or a gourmet meal.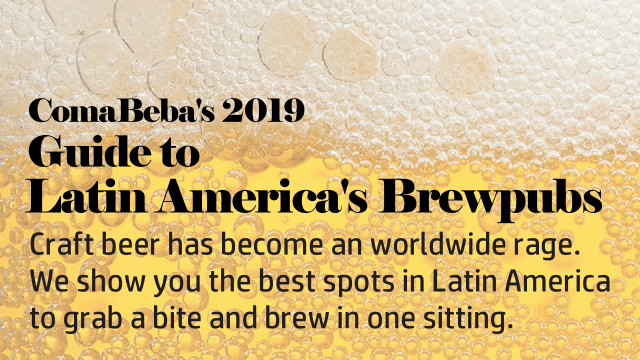 Click the restaurant name or image to read the review
Felix Brasserie – Lima
Neighborhoods: San Isidro
Service options: Table Service
Cuisine(s): Eclectic Gourmet
Rating: 4.4 stars Cost: $$$$ . Price: Casual Dining
---
Papacho's – Miraflores
Neighborhoods: Miraflores
Service options: Table Service
Cuisine(s): Burgers, Eclectic
Rating: 4.3 stars Cost: $$$ . Price: Casual Dining
---
Click the restaurant image to read the review
Felix Brasserie – Lima
Neighborhoods: San Isidro
Service options: Table Service
Cuisine(s): Eclectic Gourmet
Rating: 4.4 stars Cost: $$$$ . Price: Casual Dining
---
Papacho's – Miraflores
Neighborhoods: Miraflores
Service options: Table Service
Cuisine(s): Burgers, Eclectic
Rating: 4.3 stars Cost: $$$ . Price: Casual Dining
---