Ambiente

85%

Servicio

85%

Comida

90%

Creatividad

90%

Valor

75%
Detalles de restaurante
Fiesta
Barrio: Lima, Miraflores
Dirección: Av Reducto 1278
Telefono: +51 1 2429009
Tipo de restaurante: Upscale Casual
Cocina: Latin American Cuisine, Peruvian
Tipo de servicio: Table Service
Precio: $$$$
Elementos del menú: Breads and Pastries, Ceviche - Aquachile, Coffee, Desserts, Espresso, Rice - Risotto, Salads, Seafood, Soups
Horario: Mon-Sat: 12:30pm to 12am Sun: Closed
Resumen de crítica
Fiesta, in Lima, features the Lambayacana cuisine of Hector Solis raised to gourmet status in a pleasant, sophisticated ambiance with above-average service.
Detalles de restaurante
Fiesta
Barrio: Lima, Miraflores
Dirección: Av Reducto 1278
Telefono: +51 1 2429009
Tipo de restaurante: Upscale Casual
Cocina: Latin American Cuisine, Peruvian
Tipo de servicio: Table Service
Precio: $$$$
Elementos del menú: Breads and Pastries, Ceviche - Aquachile, Coffee, Desserts, Espresso, Rice - Risotto, Salads, Seafood, Soups
Horario: Mon-Sat: 12:30pm to 12am Sun: Closed
Resumen de crítica
Fiesta, in Lima, features the Lambayacana cuisine of Hector Solis raised to gourmet status in a pleasant, sophisticated ambiance with above-average service.
Crítica de restaurant para Fiesta
Críticado por: Ollie O
Calificación: 4.1 estrellas
Fecha de crítica: 07/04/2017
Chef Hector Solís would have you believe his restaurant is merely the embodiment of the rich heritage of the Lambayacana cuisine that he grew up with. And that he is merely bringing to life the recipes he inherited from his parents. Solís belittles his own contribution. Make no mistake. You could spend days in the heart of northern Peru and never experience the culinary treasures that Chef Solís brings to his restaurant, Fiesta.A restaurant is more than ingredients and recipes. It is a complicated and complex business that requires a host of talents. And Solís has brought that all together in impressive fashion at Fiesta.Smoky white walls and no artwork make for a slightly overly stark room. There's an occasional flower arrangement. An elegant, tufted bench along one wall and sexy, black velvet upholstered chairs create the foundation for what could be an elegant ambiance. It's slightly spoiled by the white table cloths which are totally out place in an otherwise contemporary space.The up-tempo Latin beat music was, however, more than appropriate.The service by the staff in their black suits and bowties was good but they would occasionally lose sight of what was going on at some the tables.The real star of the show at Fiesta is the food. Fabulous ingredients. Fabulous recipes. Fabulously executed. And, yes, fabulously plated and presented. It was more than a meal. It was a fabulous dining experience.I had the Port Etan lobster, a la brasa. The tail was served drenched in a bright yellow pepper sauce, served on a corn husk, that was the perfect combination of sweet, heat and flavor. And then I experienced something a bit rare. Three pairs of legs were served as a chicharron, lightly breaded (almost like tempura) and fried, enabling you to eat the entire crispy leg, shell and all, just as you would a soft-shell crab.Lobster is almost impossible to find in South America in restaurants, except in Mexico and northern Peru and Ecuador. At 150 soles (about US$45) it was an expensive dish. But such a rare ingredient, so beautifully prepared and plated, was worth the price.The dessert, a King Kong, was like a French Napolean in the shape of candy bar. It was a bit of a disappointment. Not a single layer of this six-layer creation was impressive. The gelatinous citrus layer was like chewing gum. Hopefully Chef Solís will find a way of bringing the desserts on his menu up to the same level of execution as the rest of the menu.The savory dish was a winner. The service very good. The ambiance, nice, but not impressive. On Logistics, our newly created category, Fiesta scored slightly above-average. Prices were not posted on the website. We'd have preferred to be able to book through an online booking service. But they do have an online procedure to which they responded immediately. Getting a table did not require tendering your first born. The internet connection worked. Everything at Fiesta was good enough to place it among the top five upscale dining adventures in Lima.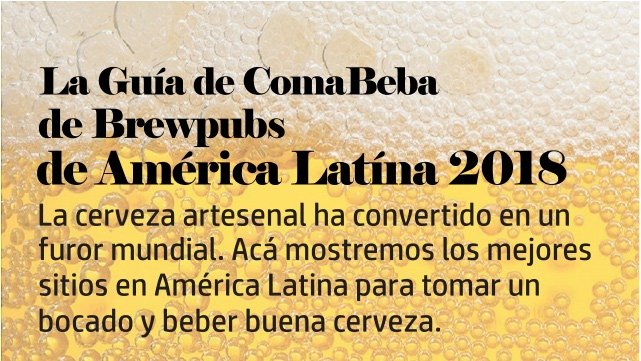 IK Restaurante – Lima
Neighborhoods: Lima, Miraflores
Service options: Table Service
Cuisine(s): Eclectic Gourmet
Rating: 4.2 stars Cost: $$$$ . Price: Upscale Casual
---
Astrid y Gastón – Lima
Neighborhoods: Lima, San Isidro
Service options: Table Service
Cuisine(s): Fusion, Peruvian
Rating: 4.6 stars Cost: $$$$ . Price: Upscale Casual
---
Rafael – Lima
Neighborhoods: Lima, Miraflores
Service options: Table Service
Cuisine(s): Fusion, Peruvian
Rating: 4.4 stars Cost: $$$$ . Price: Upscale Casual
---
IK Restaurante Review EN
Neighborhoods: Miraflores
Service options: Table Service
Cuisine(s): Eclectic Gourmet
Rating: 4.2 stars Cost: $$$$ . Price: Upscale Casual
---
Perroquet – Lima
Neighborhoods: Lima, San Isidro
Service options: Table Service
Cuisine(s): Peruvian
Rating: 4.4 stars Cost: $$$$ . Price: Upscale Casual
---

IK Restaurante – Lima
Neighborhoods: Lima, Miraflores
Service options: Table Service
Cuisine(s): Eclectic Gourmet
Rating: 4.2 stars Cost: $$$$ . Price: Upscale Casual
---
IK Restaurante Review EN
Neighborhoods: Miraflores
Service options: Table Service
Cuisine(s): Eclectic Gourmet
Rating: 4.2 stars Cost: $$$$ . Price: Upscale Casual
---
Perroquet – Lima
Neighborhoods: Lima, San Isidro
Service options: Table Service
Cuisine(s): Peruvian
Rating: 4.4 stars Cost: $$$$ . Price: Upscale Casual
---
Rafael – Lima
Neighborhoods: Lima, Miraflores
Service options: Table Service
Cuisine(s): Fusion, Peruvian
Rating: 4.4 stars Cost: $$$$ . Price: Upscale Casual
---
Astrid y Gastón – Lima
Neighborhoods: Lima, San Isidro
Service options: Table Service
Cuisine(s): Fusion, Peruvian
Rating: 4.6 stars Cost: $$$$ . Price: Upscale Casual
---