[skillwrapper type="gage"][skill percent="87″ title="Overall Rating" bar_foreground="#9e8850″ bar_background="#bcbcbc"][/skillwrapper]
Ambiente

barcounterprefix*90barcountersuffix*

90%

Servicio

barcounterprefix*90barcountersuffix*

90%

Comida

barcounterprefix*85barcountersuffix*

85%

Creatividad

barcounterprefix*85barcountersuffix*

85%

Valor

barcounterprefix*85barcountersuffix*

85%
Detalles del restaurante
27 Tapas
Barrio: San Isidro
Dirección: Calle Sta Luisa 295
Teléfono: +51 1 4228915
Tipo de restaurante: Restaurante casual
Cocina(s): gourmet ecléctica
Tipos de servicio: Servicio a la mesa
Precio: $$$$
Elementos del menú: Bocadillos - Antojitos - Tapas, Café, Espreso, Panes y Pasteles, Postres
Horario: Lun: 12:00 pm - 1:00 am, Mar: 12:00 pm - 1:00 am, Mar: 12:00 pm - 1:00 am, Jue: 12:00 pm - 1:00 am, Vie: 12:00 pm - 1:00 am, Sáb: 12:00 pm - 1:00 am, Dom: 12:00 pm - 4:00 pm,

Resumen de crítica
Sophisticated, trendy tapas restaurant and bar in upscale San Isidro offers offering unique and well-prepared tapas. Service is good. But very expensive for such small portions.

La crítica entera para 27 Tapas
Criticado por: Ollie O
Calificación: 4,4 estrellas
Fecha de crítica: 04/11/2018
So, you thought that the only food served in Lima was ceviche and aji de gallina? And that sleek and trendy meant an alpaca rug serving as a wall mural. I hate to burst you're bubble but 27 Tapas is going to change your outlook on Lima.27 Tapas is located in an old building, with a sleek and sophisticated décor, just a stone's throw from the city's most noted gourmet restaurant, Astrid y Gaston. It's casual enough to be comfortable, but classy enough to satisfy the snobbiest of patrons. As the name implies, the restaurant serves tapas. Yeah, that's right. Twenty-seven of them to be exact. And the menu is unusually devoid of most of the Peruvian classics. It's got more of a Mediterranean personality. And when a local ingredient, like the ají amarillo is incorporated into the menu, it's done in a unique way.Example? The mild Peruvian yellow pepper was stuffed, battered and fried in a manner similar to the classic Mexican chili relleno that utilizes a poblano pepper. The filling for the stuffed pepper was a flavorful, fork-tender osso buco, that was delicious. Every bit as good as the Mexican classic, but in a very different way. The Pulpo a la Gallega, a classic Galician dish, was spot on. Octopus can be chewy. But these small slices of octopus, dusted in smoky paprika and seared to perfection, were tender and perfectly seasoned. There was a cool and creamy sauce and buttery bits of potato accompanying the slices of octopus that contrasted with the smoky flavor of the seafood. This is perhaps as good of a rendition of the Spanish classic as I've tasted, comparing favorably to the offering at famed chef José Andrés's restaurant at the W Hotel in Mexico City.The final tapa on this evening was a single hamburger slider (about three to four bites, depending on the size of your "boca") accompanied by French fries and a choice of three salsas, mustard and ketchup in dollhouse-sized squeeze bottles, and a small bowl of a creamy pepper sauce. The tiny burger was juicy and delicious, but at 22 soles (about US $7.50) I think serving two of these tiny burgers would have been more appropriate. This particular tapa was a bit overpriced for the quantity and quality of what was served. It was my least favorite of the three dishes, despite my addiction to burgers.But hitting a home run in two of out of three "at-bats" still produces a high batting average.Summary: 27 Tapas. Nice décor and friendly, efficient service. A well-executed and creative menu. Great for nibbling while you have cocktail.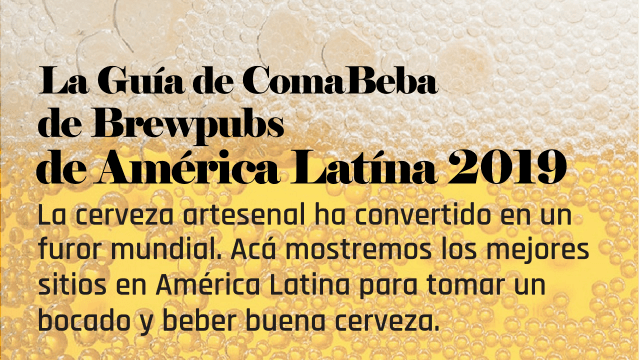 Haz clic en el nombre or imagen del restaurante para ver la crítica
Barrios: Miraflores
Opciones de servicio: Servicio a la mesa
Tipo de restaurant: Restaurante casual
Cocina(s): ecléctica
Calificación: 4,3 stars Precio: $$$
---
Barrios: San Isidro
Opciones de servicio: Servicio a la mesa
Tipo de restaurant: Restaurante casual
Cocina(s): gourmet ecléctica
Calificación: 4,4 stars Precio: $$$
---
Barrios: Barranco
Opciones de servicio: Servicio a la mesa
Tipo de restaurant: Restaurante casual
Cocina(s): gourmet ecléctica
Calificación: 4,2 stars Precio: $$$
---
Barrios: Barranco
Opciones de servicio: Servicio a la mesa
Tipo de restaurant: Restaurante casual
Cocina(s): gourmet ecléctica
Calificación: 4,5 stars Precio: $$$$
---
Barrios: Miraflores, Santa Cruz
Opciones de servicio: Servicio a la mesa
Tipo de restaurant: Restaurante casual
Cocina(s): gourmet ecléctica
Calificación: 4,0 stars Precio: $$$$
---
Click the restaurant image to read the review
Barrios: Miraflores
Opciones de servicio: Servicio a la mesa
Cocina(s): ecléctica
Calificación: 4,3 stars Precio: $$$ . Tipo de restaurant: Restaurante casual
---
Barrios: Barranco
Opciones de servicio: Servicio a la mesa
Cocina(s): gourmet ecléctica
Calificación: 4,5 stars Precio: $$$$ . Tipo de restaurant: Restaurante casual
---
Barrios: Miraflores, Santa Cruz
Opciones de servicio: Servicio a la mesa
Cocina(s): gourmet ecléctica
Calificación: 4,0 stars Precio: $$$$ . Tipo de restaurant: Restaurante casual
---
Barrios: San Isidro
Opciones de servicio: Servicio a la mesa
Cocina(s): gourmet ecléctica
Calificación: 4,4 stars Precio: $$$ . Tipo de restaurant: Restaurante casual
---
Barrios: Barranco
Opciones de servicio: Servicio a la mesa
Cocina(s): gourmet ecléctica
Calificación: 4,2 stars Precio: $$$ . Tipo de restaurant: Restaurante casual
---