El Chinito
Barranco, Miraflores, San Borja, Santiago de Surco
Ambience

65%

Service

70%

Food

90%

Creativity

70%

Value

85%
Restaurant Details
El Chinito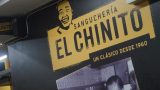 Locale: Barranco, Miraflores, San Borja, Santiago de Surco
Address: Calle Grimaldo del Solar 113
Telephone: +51 1 4472447
Restaurant Type: Fast Casual, Sandwich shop
Cuisine: Sandwiches
Service Type: Counter Service, Take-out
Price: $$
Menu items offered: Coffee, Sandwiches
Hours:
Sun: 8:00 am - 2:00 pm, Mon: 8:00 am - 2:00 pm, 6:00 pm - 10:00 pm, Tue: 8:00 am - 2:00 pm, 6:00 pm - 10:00 pm, Wed: 8:00 am - 2:00 pm, 6:00 pm - 10:00 pm, Thu: 8:00 am - 2:00 pm, 6:00 pm - 10:00 pm, Fri: 8:00 am - 2:00 pm, 6:00 pm - 10:00 pm, Sat: 8:00 am - 10:00 pm

Review Summary
El Chinito may just have the best chicharrón sandwiches in Lima, but bad décor, inconsistent service and long waits for tables in most locations spoil the dining experience. If you order a sandwich at El Chinito, take it to-go.

The full review for El Chinito
Review by: Ollie O Rating: 3.8 stars Review Date: 11/18/2018
A Brief History of the Sanguchería Limeña
For more than a century, restaurants called "chicharronerías" have existed in Lima. Chicharrón, a popular comfort food and street food item in Peru was the primary item on the menu in these establishments or kiosks in the street. A chicharron (in Lima) is cut of pork (ideally one with a fat-cap), butchered with the fat and skin still intact, that's then deep-fried until the fat fully renders and the skin and the exterior surface of the entire piece is rendered crisp and crunchy. When prepared correctly the meat is moist inside, the fat is buttery soft and delicious, with a crisp exterior adding contrast in texture and taste. Traditionally, a big portion of the chicharron is served accompanied by several slices of fried camote. The term has been expanded over time to include anything meat rendered crisp by frying.
Meat dishes such as Milanesas and breaded veal cutlets are also sometimes referred to in Peru as chicharrón.
As the popularity of sandwiches grew throughout the Americas in the twentieth-century a variation of the chicharronería in Lima developed, where sandwiches, filled with the chicharron were added to the menu, and in fact, became the central focus of the restaurant. Thus were born the traditional "sangucherías" of Lima.
El Chinito
A Chinese immigrant, small in stature, but big on ambition, who came to be known as El Chinito began selling chicharron sandwiches in 1960 from a small little restaurant downtown Lima, and his friendly demeanor, his skill at preparing the chicharron and his unique Peking Duck adaptation for the chicken sandwiches gained favor with Limeños and the restaurant became a bit of a local legend.
El Chinito serves sandwiches featuring a variety of meats, including fried chicharrón, roasted turkey (pavito asado), roasted pork (chanchito asado), a traditional Peruvian boiled and roasted ham called jamón del pais, a Peking duck-style chicken (pollito pekín), and an Asian inspired pork preparation called Cha Siu. The sandwiches are served on fresh buns with a couple of slices of camote forming the base on which the meats are placed. They also offer pork ribs and roasted turkey sold by weight on a plate (without the bread) accompanied by an order of fried camote.
The sandwiches are accompanied by a small bowl of pickled purple onions and a yellow-pepper sauce. Fried sweet potatoes (camote) and pickled radishes (nabitos encurtidos) are available for an extra charge.
To accompany your sandwich, order any one of a variety juices or the traditional accompanying beverage, chicha morada, or a cup of coffee. (Limeños eat these sandwiches morning, noon and night. The only thing that changes as the sun moves across the sky are the beverages. The sandwiches are typically accompanied by coffee in the morning hours.)
As of March of 2019, there were ten locations. One downtown on the Plaza Mayor, one in a slightly sketchy neighborhood on the edge of Centro Histórico (Chancay at Zepita), two in Miraflores, one in Surquillo, two in Santiago de Surco, one in Los Olivos, one in Lince, and one in Barranco. The newest location in Miraflores is a large restaurant with lots of seating. Even with two to three times the number of tables and chairs you'll find in the other restaurants, that one, on Petit Thouars, gets packed at lunch-time, frequently with a wait for a table. But this appears to be a problem at peak hours in all locations. Best bet is to avoid the peak of the lunch and dinner hours.
I most recently visited the location on Grimaldo del Solar in Miraflores. It's a very small space with about eight tables seating twenty-five diners at most.
The décor at El Chinito is different in each location except for the use of the same ceramic tile on the walls in a couple of the locations. Although the décor is nothing elaborate at the location on Petit Thouars, it does have nice tables and chairs made of wood. The location I visited has cheap aluminum furniture and bright orange plastic furniture at the entrance. It's an interior designer's nightmare. There doesn't seem to be any policy regarding uniform design or décor among the franchise locations. The only thing remotely aesthetic about the décor in any of the restaurants are the black-and-white photos and posters depicting images of the original restaurants and the old Chinaman that started it all in the mid-20th century.
But, nevertheless, the food is consistently good in all locations.
I suppose what I'm trying to say is that if you go El Chinito for breakfast, lunch or dinner, it will be for the food, not for the ambiance.
The sandwiches are good. Not extremely large. One will barely suffice unless you order a lot of side dishes. And since there are only two side-dishes, the fried camote and the pickled radishes, that might not be a viable option. You might have to opt for a second sandwich if you have a big appetite.
Despite the lack of accompanying side-items, the various meats are always well-executed. They're well-seasoned and moist. And the bread is always fresh and delicious.
Despite the fresh bread and perfectly executed proteins on the sandwiches, the dismal lack of options for condiments and side-items makes what could be an excellent sandwich one that isn't much better than average.
Combine that with small portions, long waits, erratic service, and subpar ambiance and the list of negatives might just outweigh the positives.
I'm sure the old Chinaman that started the brand back in 1960 was a great guy and his notoriety was well deserved. But Felix is no longer with us and I regret to say that his progeny and legacy may not be living up to the high standards that made the franchise what it was.
For a very good sandwich, El Chinito is an acceptable choice in a city that has many good sandwiches. If you're taking a sandwich back home to eat while watching reruns of Fred Flintstone cartoons, you won't find a better array of sandwiches than at El Chinito. Stop by McDonald's for those addictive skinny-fries accompany your sandwich and leave the fried camote for another day.
Despite the good sandwiches, for a positive memorable dining experience in a restaurant in Lima, there are likely better choices.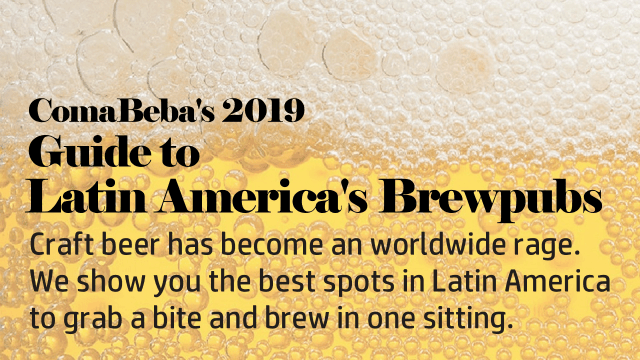 Click the restaurant name or image to read the review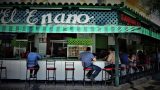 El Enano – Lima
Neighborhoods: Miraflores
Service options: Counter Service, Take-out
Cuisine(s): Sandwiches
Rating: 4.0 stars Cost: $$ . Price: Fast Casual, Sandwich shop
---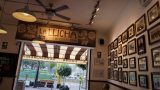 La Lucha – Lima
Neighborhoods: Chorillos, Independencia, Miraflores, San Miguel
Service options: Table Service, Take-out
Cuisine(s): Sandwiches
Rating: 4.3 stars Cost: $$$ . Price: Fast Casual
---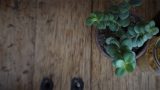 El Pan de la Chola – Lima
Neighborhoods: Miraflores, Santa Cruz
Service options: Table Service
Cuisine(s): Coffee - Bread - Pastries
Rating: 4.3 stars Cost: $$$ . Price: Cafe, Casual Dining
---
Click the restaurant image to read the review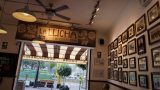 La Lucha – Lima
Neighborhoods: Chorillos, Independencia, Miraflores, San Miguel
Service options: Table Service, Take-out
Cuisine(s): Sandwiches
Rating: 4.3 stars Cost: $$$ . Price: Fast Casual
---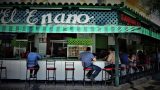 El Enano – Lima
Neighborhoods: Miraflores
Service options: Counter Service, Take-out
Cuisine(s): Sandwiches
Rating: 4.0 stars Cost: $$ . Price: Fast Casual, Sandwich shop
---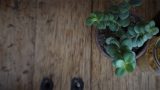 El Pan de la Chola – Lima
Neighborhoods: Miraflores, Santa Cruz
Service options: Table Service
Cuisine(s): Coffee - Bread - Pastries
Rating: 4.3 stars Cost: $$$ . Price: Cafe, Casual Dining
---