Ambience

90%

Service

90%

Food

80%

Creativity

90%

Value

80%
Restaurant Details
Carnal
Locale: Miraflores
Address: Calle Elías Aguirre 698
Telephone: +51 1 2433088
Restaurant Type: Steakhouse
Cuisine: Grilled Steaks
Service Type: Table Service
Price: $$$$
Menu items offered: Breads and Pastries, Carpaccios - Tartares, Coffee, Desserts, Grilled Steaks, Hamburgers, Ice Cream, Pizza, Salads, Seafood, Tapas - Finger Foods - Snacks
Hours:
Sun: 12:45 pm - 4:00 pm, Mon: 12:45 pm to 4 pm, 7:45 pm to 11 pm, Tue: 12:45 pm to 4 pm, 7:45 pm to 11 pm, Wed: 12:45 pm to 4 pm, 7:45 pm to 11 pm, Thu: 12:45 pm to 4 pm, 7:45 pm to 11 pm, Fri: 12:45 pm to 4 pm, 7:45 pm to 11 pm, Sat: 12:45 pm to 4 pm, 7:45 pm to 11 pm

Review Summary
Carnal has the widest variety of aged steaks among steakhouses in Lima and it's the only one that uses an infrared broiler that delivers that crisp caramelized sear. Excellent quality and service. Sophisticated, almost elegant décor.

The full review for Carnal
Review by: Ollie O Rating: 4.3 stars Review Date: 03/20/2017
Carnal, has been plating steaks in Lima for longer than the other two high-end steakhouses in our list of the best the Lima.
They were, I believe, the first steakhouse in Lima to offer imported choice and prime Black Angus Aberdeen beef. And they offer a dry-aged New York strip (filet or bone-in), ribeye (filet or bone-in), tenderloin filet, porterhouse or T-bone. That is the widest selection, by far, of dry-aged cuts among the three restaurants we visited in Lima.Even more unique, Carnal is the only one of the three that does not grill the steaks on an open-flame grill. They use an infra-red broiler similar to what's used at the famed Ruth's Chris steakhouses in the United States. Which method is better? That's a matter of personal preference. I personally prefer the smoky taste of a wood-fire-grilled steak. But the infrared broiling method provides an extraordinarily "crisp" sear that you cannot achieve on a wood grill. And a true steak purist might prefer the steak without the smoky taste which arguably masks the natural flavor of the steak.Carnal's décor is also unique. La Cabrera offers the most traditional "steakhouse décor". Lots of dark paneling and leather. Osso offers more of a Texas ranch-house atmosphere, with waiters clad in Cowboy-style plaid shirts. Carnal, clearly has the most sophisticated and elegant décor among the three. It's classy, almost formal atmosphere, might be more suited to a romantic night out.We thought the wine list at Carnal was the most impressive, as well. Looking for a high-quality wine and a reasonable price? The Errazuriz Max Reserva Cabernet Sauvignon is an excellent choice.One thing is for sure. Each of the three restaurants had a unique personality. We liked them all and service and execution was very good at all three restaurants. The most significant difference is the ambiance, the variety of available steaks and the manner in which those steaks are prepared.Oh, and there's one other difference. Osso was the most expensive despite the ultra-casual atmosphere. La Cabrera was clearly the least expensive of the three.But these differences are measured in inches, not miles. For the widest selection of both aged and non-aged cuts (especially bone-in cuts) and for the crispiest sear and "purest" steak flavor, Carnal is possibly the best choice.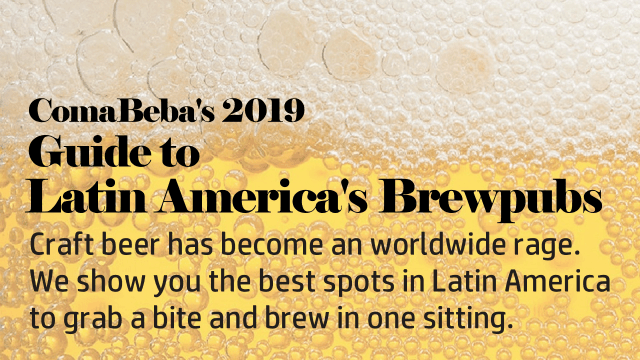 Click the restaurant name or image to read the review
Osso – Lima
Neighborhoods: San Isidro
Service options: Table Service
Cuisine(s): Grilled Steaks
Rating: 4.1 stars Cost: $$$$$ . Price: Casual Dining, Steakhouse
---
La Cabrera – Lima
Neighborhoods: Barranco, Miraflores
Service options: Table Service
Cuisine(s): Grilled Steaks
Rating: 4.4 stars Cost: $$$$ . Price: Steakhouse
---
Click the restaurant image to read the review
La Cabrera – Lima
Neighborhoods: Barranco, Miraflores
Service options: Table Service
Cuisine(s): Grilled Steaks
Rating: 4.4 stars Cost: $$$$ . Price: Steakhouse
---
Osso – Lima
Neighborhoods: San Isidro
Service options: Table Service
Cuisine(s): Grilled Steaks
Rating: 4.1 stars Cost: $$$$$ . Price: Casual Dining, Steakhouse
---