Ambience

70%

Service

85%

Food

90%

Creativity

90%

Value

90%
Restaurant Details
Café A Bistro
Locale: San Isidro
Address: Av. Augusto Pérez Araníbar 2193
Telephone: +51 1 2645856
Restaurant Type: Casual Dining
Cuisine: Burgers, Sandwiches-Salads
Service Type: Table Service
Price: $$$
Menu items offered: Braised Meat Dishes, Carpaccios - Tartares, Cheesecake, Chocolate Cake, Coffee, Crème brûlée, Desserts, Egg Breakfast Dishes, Espresso, French Toast, Full English Breakfast, Hamburgers, Ice Cream, Omelettes, Pancakes - Griddlecakes, Pasta, Salads, Sandwiches, Soups, Tiramisu
Hours:
Sun: 8:00 am to 8:00 pm, Mon: 8:00 am to 8:00 pm, Tue: 8:00 am to 8:00 pm, Wed: 8:00 am to 8:00 pm, Thu: 8:00 am to 8:00 pm, Fri: 8:00 am to 8:00 pm, Sat: 8:00 am to 8:00 pm

Review Summary
With a unique menu chock-full of American-style food, from a full range of popular American breakfast items to one of the best burgers in town, Café A Bistro is, despite the humble digs, one of the best casual dining spots in the city.

The full review for Café A Bistro
Review by: Ollie O Rating: 4.3 stars Review Date: 04/13/2017
Café A Bistro is located a bit off the beaten path, near the intersection of Av Salaverry and Avenida de Ejército in Santa Monica. The restaurant is a small little café / restaurant owned by an American expatriate and offers a unique breakfast, lunch and dinner menu containing lots of not-Peruvian options, which is rare in Lima.
The décor is a bit boring. Just a very typical corner café. Service is very good. Music? A nice mix of soft-rock and pop music. There's no air conditioning but they had several fans blaring at full speed. It was still a bit uncomfortable from the heat on the afternoon I was there for lunch.
The waiter spoke English and was helpful and attentive.
They only offer one burger at Café A Bistro, but it's a good one. The cheeseburger was perfectly cooked. They utilize a rich, flavorful cut of meat (tira de asado, without the bone) with enough fat content to make it very juicy. There was a course grind on the thick beef patty, topped with melted cheddar cheese. The brioche bun with sesame seeds was fresh and soft, slathered with a "secret sauce", some sort of Russian or Thousand-Island dressing.
The fries were, partially peeled, skin on. Slightly sweet and creamy inside. Perfectly crisp outside. They were the best French fries I've tasted with a burger in Lima.
Ketchup was a bit sweeter than typical. They also served an herbed mayonnaise and a spicy, hot pepper sauce.
The lemonade and iced tea were both very sweet and tart at the same time. Perhaps a bit too sweet for my personal preference.
This burger was mostly about the beef. It was very, very good, as were the fries. Although this restaurant is not close to hotels, with the low cost of taxis in Lima, it's worth a ride if you have a burger craving.
Although burgers might be what they're famous for, they also have a full range of non-burger menu items. It's once of the best places in the city for breakfast.
Omelets, pancakes, French toast, an "American breakfast" with the works, and delicious breakfast sandwich with sausage. That breakfast sandwich was as good I've tasted anywhere in the world, much less Lima.
As if these American diner favorites wasn't enough, they offer gourmet menu items as well. From salads to desserts, everything on the menu sounds as if a chef that knows what they're doing is running that kitchen. I've got a feeling those other items are as good as the breakfasts and the burger.
A great menu, well-executed, from brunch to dinner, with friendly service and very reasonable prices make Café A Bistro one of the best little secrets in Lima.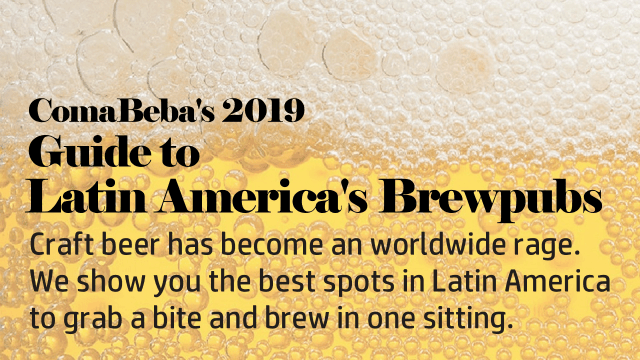 Click the restaurant name or image to read the review
San Antonio – Lima
Neighborhoods: Miraflores
Service options: Table Service
Cuisine(s): Coffee - Bread - Pastries, Sandwiches-Salads
Rating: 4.0 stars Cost: $$$ . Price: Cafe, Casual Dining
---
Café de Lima – Lima
Neighborhoods: Miraflores
Service options: Table Service
Cuisine(s): Coffee - Bread - Pastries
Rating: 4.3 stars Cost: $$$ . Price: Cafe, Casual Dining
---
La Bodega Verde – Lima
Neighborhoods: Barranco
Service options: Table Service
Cuisine(s): Sandwiches-Salads
Rating: 4.3 stars Cost: $$$ . Price: Casual Dining
---
Homemade – Lima
Neighborhoods: Miraflores
Service options: Table Service
Cuisine(s): Coffee - Bread - Pastries
Rating: 4.3 stars Cost: $$$ . Price: Cafe, Casual Dining
---
Ana Avellana – Lima
Neighborhoods: Miraflores, Santa Cruz
Service options: Table Service
Cuisine(s): Coffee - Bread - Pastries
Rating: 4.3 stars Cost: $$$ . Price: Cafe, Casual Dining
---
Click the restaurant image to read the review
Café de Lima – Lima
Neighborhoods: Miraflores
Service options: Table Service
Cuisine(s): Coffee - Bread - Pastries
Rating: 4.3 stars Cost: $$$ . Price: Cafe, Casual Dining
---
La Bodega Verde – Lima
Neighborhoods: Barranco
Service options: Table Service
Cuisine(s): Sandwiches-Salads
Rating: 4.3 stars Cost: $$$ . Price: Casual Dining
---
Ana Avellana – Lima
Neighborhoods: Miraflores, Santa Cruz
Service options: Table Service
Cuisine(s): Coffee - Bread - Pastries
Rating: 4.3 stars Cost: $$$ . Price: Cafe, Casual Dining
---
Café Julieta – Lima
Neighborhoods: San Isidro
Service options: Table Service
Cuisine(s): Coffee - Bread - Pastries
Rating: 4.4 stars Cost: $$$ . Price: Cafe, Casual Dining
---
Lucio Caffè – Lima
Neighborhoods: Miraflores
Service options: Table Service
Cuisine(s): Coffee - Bread - Pastries, Sandwiches-Salads
Rating: 4.3 stars Cost: $$$ . Price: Cafe, Casual Dining
---