Ambience

85%

Service

80%

Food

90%

Creativity

80%

Value

80%
Restaurant Details
Bon Beef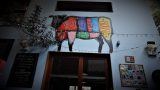 Locale: San Isidro
Address: Av. Pardo y Aliaga 588
Telephone: +51 1 2211396
Restaurant Type: Casual Dining
Cuisine: Burgers
Service Type: Table Service
Price: $$$
Menu items offered: Alfajores (cookies), Brownies or Blondies, Carpaccios - Tartares, Cheesecake, Coffee, Empanadas, Espresso, Grilled Steaks, Hamburgers, Hot Dogs, Hot Wings, Ice Cream, Salads, Sandwiches, Tapas - Finger Foods - Snacks
Hours:
Sun: 11:00 am to 11:00 pm, Mon: 12:00 pm to 12:00 am, Tue: 12:00 pm to 12:00 am, Wed: 12:00 pm to 12:00 am, Thu: 12:00 pm to 12:00 am, Fri: 12:00 pm to 12:00 am, Sat: 11:00 am to 12:00 am

Review Summary
Big juicy and tasty burgers are what they do at Bon Beef. Possibly our favorite burger in the city.

The full review for Bon Beef
Review by: Ollie O Rating: 4.2 stars Review Date: 04/13/2017
Our search for the best burger in Lima found us at the doorstep of Bon Beef at the crossroads of Miraflores and San Isidro on Pardo y Aliaga. The restaurant is nestled into the covered breezeway between two buildings. The bulk of the seating is in a front bar area overlooking the street and in a rear open-air terrace. The two spaces are joined by a breezeway. Slate floors and lots of flora along the ivy-covered back wall of that terrace give the entire restaurant a pleasant "out in the garden" atmosphere.
The wicker chairs are showing a bit of wear but that only adds to the "homey" feel of the place. It's comfortable. The way a restaurant should be.
The waiters were all young men on the day I had lunch at Bon Beef. They offered friendly and attentive service. The entire staff seems to be enjoying themselves. That's something you don't see in every restaurant, where the waiters are often spending more time admiring their iPhones than attending to customers.
The menu, of course, features an array of burgers, either 150 g or 200 g, your choice. You can even double-up if you're in the mood for a big dose of protein. They also offer a full menu of steaks, just in case you're wanting something a bit less hand-held. I haven't tried a steak at Bon Beef and I've some consumer reviews saying the steaks aren't so good. It's probably best to confine your outing to burgers, salads or munchies. Salads? Salchipapas? Pasta? Sandwiches? Yep. They have them all.
I visited Bon Beef a couple of times recently and had both the cheeseburger and the burger the with bacon and blue cheese. Both were excellent. A thick, well-seasoned patty, that's not overworked, was sitting high atop at beautiful domed brioche bun with sesame seeds adorning the top. The cheese and the other ingredients are high quality. Both those burgers were delicious.
The burgers are accompanied by your choice of regular French fries or sweet-potato fries.
This burger is first-class. The service and ambiance are top-notch too. Everything about my two visits to Bon Beef was pleasant. There's a Chili's and a TGI Friday's nearby. But for a burger, we like Bon Beef. "C'est un très bon choix."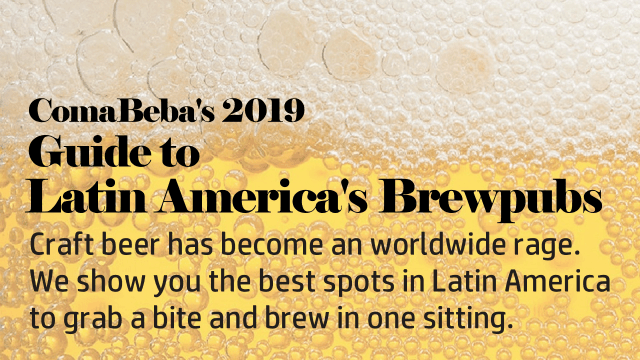 Click the restaurant name or image to read the review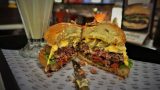 Juicy Lucy – Lima
Neighborhoods: Miraflores, Santa Cruz
Service options: Table Service, Take-out
Cuisine(s): Burgers
Rating: 4.2 stars Cost: $$$ . Price: Casual Dining, Hamburger Restaurant
---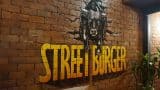 Street Burger – Lima
Neighborhoods: Miraflores
Service options: Table Service, Take-out
Cuisine(s): Burgers
Rating: 3.9 stars Cost: $$$ . Price: Casual Dining, Hamburger Restaurant
---
Click the restaurant image to read the review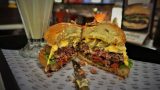 Juicy Lucy – Lima
Neighborhoods: Miraflores, Santa Cruz
Service options: Table Service, Take-out
Cuisine(s): Burgers
Rating: 4.2 stars Cost: $$$ . Price: Casual Dining, Hamburger Restaurant
---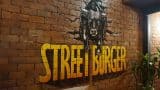 Street Burger – Lima
Neighborhoods: Miraflores
Service options: Table Service, Take-out
Cuisine(s): Burgers
Rating: 3.9 stars Cost: $$$ . Price: Casual Dining, Hamburger Restaurant
---