[skillwrapper type="gage"][skill percent="87″ title="Overall Rating" bar_foreground="#9e8850″ bar_background="#bcbcbc"][/skillwrapper]
Ambience

barcounterprefix*90barcountersuffix*

90%

Service

barcounterprefix*80barcountersuffix*

80%

Food

barcounterprefix*85barcountersuffix*

85%

Creativity

barcounterprefix*90barcountersuffix*

90%

Value

barcounterprefix*90barcountersuffix*

90%
Restaurant Details
Bodega D
Locale: Miraflores
Address: San Fernando 401
Telephone: +51 1 2412501
Restaurant Type: Casual Dining
Cuisine: Eclectic
Service Type: Table Service
Price: $$$
Menu items offered: Apple Pie, Braised Meat Dishes, Breads and Pastries, Brownies or Blondies, Carpaccios - Tartares, Causas, Ceviche - Aquachile, Chocolate Cake, Coffee, Crème brûlée, Empanadas, Grilled Steaks, Hamburgers, Lemon Pie, Molten Chocolate Lava Cake, Pasta, Pastel de Tres Leches, Pecan Pie, Pizza, Profiteroles, Rice - Risotto, Roasted Meat Dishes, Salads, Sandwiches, Seafood, Soups, Steak Stir Fry - Lomo Saltado, Stuffed Clams au Gratín, Tapas - Finger Foods - Snacks
Hours:
Sun: 12:00 pm - 12:00 am, Mon: 12:00 pm - 12:00 am, Tue: 12:00 pm - 12:00 am, Wed: 12:00 pm - 12:00 am, Thu: 12:00 pm - 12:00 am, Fri: 12:00 pm - 12:00 am, Sat: 12:00 pm - 12:00 am

Review Summary
Bodega D's menu is chock-full of dishes influenced by European, North American and Asian cuisine. Regrettably, service is inconsistent, and less frequently, execution of the menu can falter. But these occurrences are the exception, not the rule.

The full review for Bodega D
Review by: Ollie O Rating: 4.3 stars Review Date: 11/23/2018
Way back at the turn of the century, long before Lima's culinary renegades like Rafael Osterling, Pedro Miguel Schiaffino and Virgilio Martínez Vélez had opened their boundary breaking restaurants, Bodega D (then Bodega "Dalmacia") and Chef Chila Roggero were already setting precedents for bringing previously unheard-of dishes from parts unknown to Lima's diners wanting to explore new boundaries of international cuisine.
The deft hand of Chef Roggero has continued to push the boundaries of dining in Lima. She continues to evolve as does the menu at Bodega D.
The restaurant offers a diverse menu chock-full of dishes inspired by European, North America and Asian cuisine, as well as a few classic Peruvian dishes, typically well-executed, all bearing Roggero's stamp. The service is typically good although prone to lapses and inconsistency.
The food and service at Bodega D are not beyond reproach, however. On a recent dinner outing, I was served pasta with almost no sauce and the shrimp was overcooked. And, on an occasion or two, the service has been slightly less than attentive.
There are so many unique and delicious dishes on this menu that are begging to be explored. The Pastel de Choclo, a centuries-old South American casserole similar to Shepherd's Pie with sweet ground corn replacing the potatoes, and Bodega D's version of a classic Spanish omelet are the best renditions of those two dishes I've ever tasted. And the Sopa Criolla (Creole Soup) is the perfect starter on a cool autumn evening.
My pasta recommendation is the Artichoke Ravioli (Ravioles de Alcachofas). The Lomo a la Parilla sandwich with crisp bacon and tomatoes is always a safe bet as well. The pizzas, in keeping with local custom, have ultra-thin crusts. Pizza purists might want to consider saving their pizza pie urges for a visit to Spizza, which offers the closest product similar to an authentic Italian pizza.
Don't forget to finish the meal with one their outstanding desserts. I've tried most all of them and they're always delicious. I was born in the southern USA where pecan pies originated. I've eaten more slices of pecan pie than I can remember. But this slice of pie, supplemented with chocolate and boasting a praline candy-like texture is one of the best I've tasted. And the Fudge Brownie, smothered in chocolate ganache and nuts, accompanied by cold vanilla ice cream is also a crowd-pleaser. For something a little more continental, why not try the classic Apple Strudel.
I note that consumer reviews rate the restaurant lower on value than other categories. But the prices of the pizza and pasta are almost identical to La Plazita, across the street, that boasts a similar menu.
With so much to choose from there's always something that will please everyone in your group or family.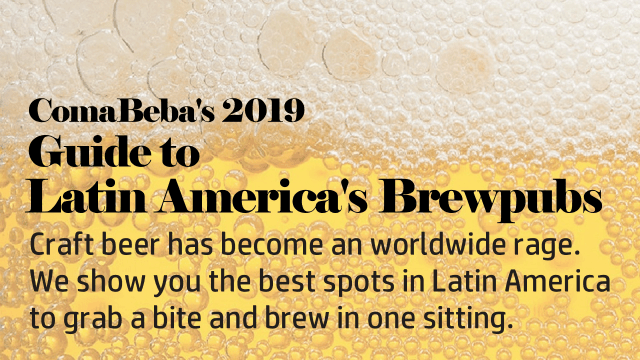 Click the restaurant name or image to read the review
La Bodega de La Trattoria – Lima
Neighborhoods: Independencia, Miraflores, San Isidro, San Miguel, Santiago de Surco
Service options: Table Service
Cuisine(s): Italian
Rating: 4.3 stars Cost: $$$ . Price: Casual Dining
---
La Plazita – Lima
Neighborhoods: Miraflores
Service options: Table Service
Cuisine(s): Eclectic
Rating: 4.3 stars Cost: $$$ . Price: Casual Dining
---
La Trattoria di Mambrino – Lima
Neighborhoods: Miraflores, San Isidro
Service options: Table Service
Cuisine(s): Italian
Rating: 4.3 stars Cost: $$$$ . Price: Casual Dining, Upscale Casual
---
Los Bachiche – Lima
Neighborhoods: Miraflores
Service options: Table Service
Cuisine(s): Italian
Rating: 4.0 stars Cost: $$$$ . Price: Casual Dining
---
Cosme – Lima
Neighborhoods: San Isidro
Service options: Table Service
Cuisine(s): Eclectic Gourmet
Rating: 4.4 stars Cost: $$$ . Price: Casual Dining
---
Click the restaurant image to read the review
Los Bachiche – Lima
Neighborhoods: Miraflores
Service options: Table Service
Cuisine(s): Italian
Rating: 4.0 stars Cost: $$$$ . Price: Casual Dining
---
Jeronimo – Lima
Neighborhoods: Miraflores, Santa Cruz
Service options: Table Service
Cuisine(s): Eclectic Gourmet
Rating: 4.0 stars Cost: $$$$ . Price: Casual Dining
---
La Plazita – Lima
Neighborhoods: Miraflores
Service options: Table Service
Cuisine(s): Eclectic
Rating: 4.3 stars Cost: $$$ . Price: Casual Dining
---
La Bodega de La Trattoria – Lima
Neighborhoods: Independencia, Miraflores, San Isidro, San Miguel, Santiago de Surco
Service options: Table Service
Cuisine(s): Italian
Rating: 4.3 stars Cost: $$$ . Price: Casual Dining
---
La 73 – Lima
Neighborhoods: Barranco
Service options: Table Service
Cuisine(s): Eclectic Gourmet
Rating: 4.2 stars Cost: $$$ . Price: Casual Dining
---