These are the restaurants serving this type of cuisine. Click on a map marker to see a few details about the restaurant. For details see the toggled-list with images and more information about the restaurant below the map.
Click here to see a list of filtered restaurants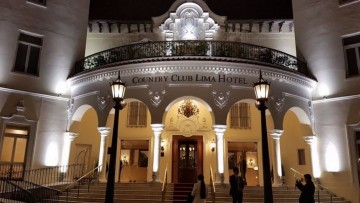 Los Eucaliptos 590
RATING: 88%
Cuisine(s):
Peruvian .
Cost:
$$$$ .
Restaurant type:
Upscale Casual
Summary: Perroquet is a swanky, traditional restaurant that will make blue-bloods feel at home. First-class, upscale, old-school luxury. Beware, this restaurant is not appropriate for anyone that's allergic to polished silver and massive flower arrangements.