[skillwrapper type="gage"][skill percent="81″ title="Overall Rating" bar_foreground="#9e8850″ bar_background="#bcbcbc"][/skillwrapper]
Ambience

barcounterprefix*70barcountersuffix*

70%

Service

barcounterprefix*80barcountersuffix*

80%

Food

barcounterprefix*75barcountersuffix*

75%

Creativity

barcounterprefix*95barcountersuffix*

95%

Value

barcounterprefix*85barcountersuffix*

85%
Restaurant Details
Arábica
Locale: Miraflores
Address: Calle Gral Recavarren 269
Telephone: +51 1 4470904
Restaurant Type: Cafe
Cuisine: Coffee - Bread - Pastries
Service Type: Counter Service
Price: $$
Menu items offered: Breads and Pastries, Coffee, Croissants, Espresso
Hours:
Sun: 3:00 pm - 9:00 pm, Mon: 8:00 am - 11:00 pm, Tue: 8:00 am - 11:00 pm, Wed: 8:00 am - 11:00 pm, Thu: 8:00 am - 11:00 pm, Fri: 8:00 am - 11:00 pm, Sat: 9:30 am - 11:00 pm

Review Summary
Arabica was the first specialty coffee shop in Lima and is still one of the best. It's ultra-small and offers only a small assortment of breads and pastries. But the coffee is top-notch and the baristas well-trained. Savor a steaming cup of Java at Arabica.

The full review for Arábica
Review by: Ollie O Rating: 4.1 stars Review Date: 11/24/2018
Don't blink or you'll miss this small café on the west side of Miraflores between Parque Kennedy and Bologñesi. There isn't much space. A small sofa and a small table or two in the back. Most of the patrons just stand next to the bar where the barista does the work and sip on the coffee there.
They offer a few pastries, but it's mostly about the coffee at Arabica. They offer 100% Peruvian from a few different fincas in the north. The owners are the same guys that run Roastadura Bisetti in Barranco, which doubles as a café and a roastery.
That roastery also supplies several area cafes with their coffee so the quality must be good.
It was one of the first coffee shops in the city offering single-source, locally-roasted coffee and it remains one of the best for a great cup of coffee. And, if you're looking for a good breakfast spot, one of the best in the city, Homemade, is within walking distance, a couple of blocks away.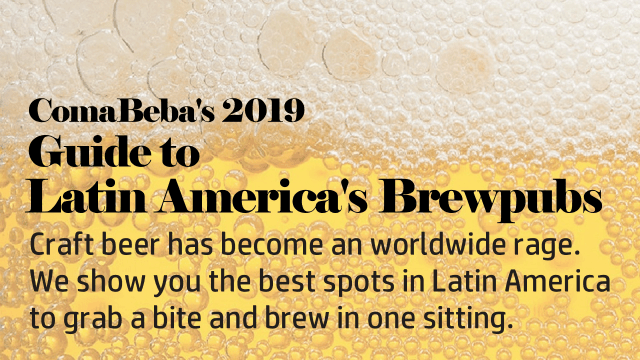 Click the restaurant name or image to read the review
The Coffee Road – Lima
Neighborhoods: San Isidro
Service options: Counter Service
Cuisine(s): Coffee - Bread - Pastries
Rating: 4.1 stars Cost: $$ . Price: Cafe, Casual Dining
---
Puku Puku – Lima
Neighborhoods: Miraflores, San Isidro
Service options: Table Service, Take-out
Cuisine(s): Coffee - Bread - Pastries
Rating: 4.2 stars Cost: $$ . Price: Cafe
---
Tostaduría Bisetti – Lima
Neighborhoods: Barranco
Service options: Table Service, Take-out
Cuisine(s): Coffee - Bread - Pastries
Rating: 3.6 stars Cost: $$ . Price: Cafe
---
True Artisan Cafe – Lima
Neighborhoods: Miraflores
Service options: Counter Service
Cuisine(s): Coffee - Bread - Pastries
Rating: 4.2 stars Cost: $$ . Price: Cafe, Fast Casual
---
Agora Café – Lima
Neighborhoods: Miraflores
Service options: Counter Service
Cuisine(s): Coffee - Bread - Pastries
Rating: 4.1 stars Cost: $$ . Price: Cafe
---
Click the restaurant image to read the review
Agora Café – Lima
Neighborhoods: Miraflores
Service options: Counter Service
Cuisine(s): Coffee - Bread - Pastries
Rating: 4.1 stars Cost: $$ . Price: Cafe
---
Puku Puku – Lima
Neighborhoods: Miraflores, San Isidro
Service options: Table Service, Take-out
Cuisine(s): Coffee - Bread - Pastries
Rating: 4.2 stars Cost: $$ . Price: Cafe
---
Tostaduría Bisetti – Lima
Neighborhoods: Barranco
Service options: Table Service, Take-out
Cuisine(s): Coffee - Bread - Pastries
Rating: 3.6 stars Cost: $$ . Price: Cafe
---
The Coffee Road – Lima
Neighborhoods: San Isidro
Service options: Counter Service
Cuisine(s): Coffee - Bread - Pastries
Rating: 4.1 stars Cost: $$ . Price: Cafe, Casual Dining
---
True Artisan Cafe – Lima
Neighborhoods: Miraflores
Service options: Counter Service
Cuisine(s): Coffee - Bread - Pastries
Rating: 4.2 stars Cost: $$ . Price: Cafe, Fast Casual
---