Ambience

90%

Service

85%

Food

85%

Creativity

85%

Value

85%

Logistics

90%
Restaurant Details
Restaurant Details
Amoramar
Locale: Barranco
Address: García y García 175
Telephone: +51 1 6199595
Restaurant Type: Seafood Restaurant, Upscale Casual
Cuisine: Eclectic Gourmet, Seafood
Service Type: Table Service
Price: $$$$
Menu items offered: Braised Meat Dishes, Breads and Pastries, Carpaccios - Tartares, Ceviche - Aquachile, Coffee, Desserts, Espresso, Ice Cream, Rice - Risotto, Seafood
Hours:
Mon-Sat: 12:30pm to 4pm, 8pm to 11:30pm, Sun: 12:30pm to 4:30pm,

Review Summary
Amoramar hits a home-run across the board. One of the top three restaurants in Lima along with Astrid & Gaston and Rafael. All worth a visit.

Amoramar has spared no expense in creating a spectacular dining experience that rides the borderline between casual and upscale casual. Whichever it is, the food is clearly gourmet. It's located on an obscure backstreet in barrio Barranco next to a few machine shops and parking garages. The simple adobe wall façade gives little clue to what lies behind the entrance. When you walk through that front door you're ushered into a fairy-tale world of contemporary dining.
The principal dining area is located in a huge covered open-air terraza with approximately 40 simple, Danish-design tables and chairs with backs of woven-bands of leather. Simple but stylish. There are approximately another ten tables surrounding a huge bar with bar-stool seating on three sides accommodating another sixty diners (or those interested in consuming libations and nibbling on tapas and appetizers at the bar).Behind the bar is a huge open kitchen in view of the diners. And a big gas oven for baking and cooking pizzas and other dishes demanding high-heat is located in another small area in full view of the diners.That front terraza and bar are ultra-casual but, at the same time, the fancy cloth napkins and expensive tableware elevate the experience to something more sophisticated.This entire front area once served as the front lawn to a huge mansion, still standing, beautifully restored, and utilized for even more dining, including large private rooms for parties.It's an impressive facility, to say the least.But unlike many modern-day restaurants that have hit the nail on the head when it comes to design, this one seems to have equaled or exceeded the form with function. The menu is impressive, focusing on fresh seafood. They have ceviche, soups, stews, and stir-fries plus about thirty main course dishes, many focusing on charela, a fish sourced from northern Peru that has a flaky, white flesh, described in English on the menu as sea bass (although it is a different species than what is called sea bass in most countries).The few meat dishes they have are of the gourmet variety, suckling pig, baby goat, lamb shanks, beef flank steak, and duck confit, all prepared with sophisticated European cooking techniques, but utilizing local ingredients and herbs.When you eat at more than 200 different restaurants a year ,you develop a talent for ascertaining whether the execution will be acceptable merely based on reading the menu. This menu is special, and my immediate impression was that the meal would be perfectly executed. I was right.But before the real party begins, you're treated to a basket of fresh, warm bread slices from a rustic country loaf with a crisp crust, served with a mixture of extra-virgin olive oil and balsamic vinegar. I often disparage restaurants in Latin America for the over-use of low-quality balsamic vinegar, especially in salad dressings. But both the olive oil and the vinegar in this little mixture made for dipping the bread, were of superior quality. With a bit of pepper and course sea salt added, those little torn piece of that bread, dipped in that mixture were delicious.And soon after ordering, the chef's little gift, seared bay scallops with a touch of flavored oil, were offered as a precursor to what would follow.I ordered the charela (fish), with a raisin and pecan confit on a base of artichoke puree, served with some flavorful little sprouts as the piéce de résistance. An exquisite dish. Simple? Yes. That's the beauty of it. If you use fabulous ingredients, perfectly prepared, simple is suddenly sublime.This was so impressive I had to see what the pastry chef could whip up. The Manzanas al Wok was as a beautiful as it was delicious. A huge helping of sweet, cinnamon-laced baked apples, with a big dip of creamy ice cream, topped with a dried apple slice. Impressive. Yes, it was.I ate at the bar on this outing as tables were in demand and I was dining solo. The bartender offered flawless service. He was friendly, informative and efficient. I also carefully watched the dining room to see how the waiters handled the room. The service was near flawless in the dining room as well.This all added up to a near-perfect dining experience. A comfortable casual atmosphere in a stunning architectural display, and a simple, but well-conceived menu, perfectly executed. Oh, and did I mention the flawless Pisco Sour that I was served?The prices were on -par with the other high-end dining experiences I've encountered in Lima. Similar to Astrid y Gaston, Rafael, IK, and Osaka, which were the most-similar restaurants. Probably less expensive than the over-priced Central and Maido.And the restaurant scored high-marks in our newly created rating category, "Logistics". Making reservations was a snap using Restorando.com for an online reservation with immediate confirmation. An accurate version of the menu with prices is available on the website (unfortunately, only in Spanish). No other restaurant in the city achieved a rating this high in this category.To sum it up. This restaurant runs neck-and-neck with Rafael and Astrid y Gastón as our choice for upscale or formal dining in Lima. Why not do all three?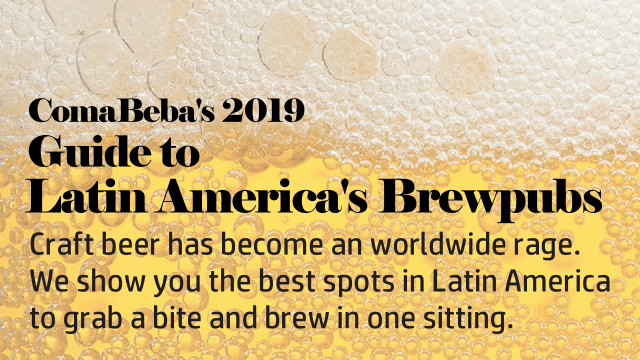 Click the restaurant name or image to read the review
El Mercado – Lima
Neighborhoods: Chacarilla-Santa Cruz, Miraflores
Service options: Table Service
Cuisine(s): Eclectic, Seafood
Rating: 4.6 stars Cost: $$$ . Price: Casual Dining
---
La Rosa Nautica – Lima
Neighborhoods: Miraflores
Service options: Table Service
Cuisine(s): Seafood
Rating: 4.4 stars Cost: $$$$ . Price: Upscale Casual
---
La Mar – Lima
Neighborhoods: Miraflores
Service options: Table Service
Cuisine(s): Seafood
Rating: 4.5 stars Cost: $$$ . Price: Casual Dining
---
Fiesta – Lima
Neighborhoods: Miraflores
Service options: Table Service
Cuisine(s): Latin American Cuisine, Peruvian
Rating: 4.2 stars Cost: $$$$ . Price: Upscale Casual
---
Pescados Capitales – Lima
Neighborhoods: Miraflores, San Borja, Santa Cruz
Service options: Table Service
Cuisine(s): Seafood
Rating: 4.3 stars Cost: $$$ . Price: Casual Dining, Seafood Restaurant
---
Click the restaurant image to read the review
La Rosa Nautica – Lima
Neighborhoods: Miraflores
Service options: Table Service
Cuisine(s): Seafood
Rating: 4.4 stars Cost: $$$$ . Price: Upscale Casual
---
El Mercado – Lima
Neighborhoods: Chacarilla-Santa Cruz, Miraflores
Service options: Table Service
Cuisine(s): Eclectic, Seafood
Rating: 4.6 stars Cost: $$$ . Price: Casual Dining
---
Pescados Capitales – Lima
Neighborhoods: Miraflores, San Borja, Santa Cruz
Service options: Table Service
Cuisine(s): Seafood
Rating: 4.3 stars Cost: $$$ . Price: Casual Dining, Seafood Restaurant
---
La Mar – Lima
Neighborhoods: Miraflores
Service options: Table Service
Cuisine(s): Seafood
Rating: 4.5 stars Cost: $$$ . Price: Casual Dining
---
Fiesta – Lima
Neighborhoods: Miraflores
Service options: Table Service
Cuisine(s): Latin American Cuisine, Peruvian
Rating: 4.2 stars Cost: $$$$ . Price: Upscale Casual
---