Ambience

90%

Service

85%

Food

90%

Creativity

100%

Value

90%
Restaurant Details
Restaurant Details
Ámaz
Locale: Miraflores
Address: Av La Paz 1079
Telephone: +51 1 2219393
Restaurant Type: Casual Dining
Cuisine: Amazonian
Service Type: Table Service
Price: $$$
Menu items offered: Ceviche - Aquachile, Coffee, Desserts, Espresso, Rice - Risotto, Salads, Seafood, Soups
Hours:
Mon-Thu: 12:30pm to 11:30pm, Fri-Sat: 12:30pm to 12am, Sun: 12:30pm to 4:30pm

Review Summary
ÁmaZ is amazing. Such a unique menu, so well executed, in such a comfortable ambiance, make ÁmaZ a "must-go" in Lima.

The full review for Ámaz
Review by: Ollie O Rating: 4.6 stars Review Date: 03/21/2017
Amazing. Interesting. Whimsical. Colorful. These are the adjectives that come to mind when I think about dining at ÁmaZ in Lima's tourist-centric neighborhood, Miraflores. ÁmaZ, conveniently located adjacent to the Miraflores Hilton hotel, features Chef Pedro Miguel Schiaffino's unique menu of dishes utilizing ingredients from the tropical Amazonian jungle comprising about half of Peru's landmass.The ambiance is ultra-comfortable with a clean but quirky décor that provides a whimsical look at the flora and wildlife in the jungle from which the restaurant's ingredients are harvested.The waiter was successful in conveying the content of this unusual menu. I was dining with my sister who was visiting from the USA and we decided to sample a variety of small dishes.It started with the Hen Inchicapi, a chicken, corn and peanut soup, pureed to velvety consistency. Next up, the Passionate Bonito appetizer, featuring an internationally popular bonito (similar to Skipjack tuna) with cubes of avocado, passion fruit and wood ear mushrooms. Extremely unique.We ordered some fritters made with a dough of yucca flour to accompany the meal.We concluded with a mixed seafood saltado (stir-fry) featuring fish, octopus and scallops, and a braised brisket dish. Everything was outstanding with complex flavors.This was an extraordinarily satisfying and unique dining experience. Although we didn't venture too far into the jungle with our choice of dishes, I'm confident based on the quality of ingredients and the level execution on our dishes, that almost anything on the menu would be palatable to even the most squeamish diner.The comfortable ambiance, the friendly and efficient service and the unique, expertly executed menu, are reason enough to visit ÁmaZ, but with prices that were well below what you'd expect for this level of dining experience, ÁmaZ will clearly shine in our rankings, that include a value category.Live in Lima? It's worth a drive. Visiting the city? It's a mandatory dining experience. Don't miss the amazing ÁmaZ.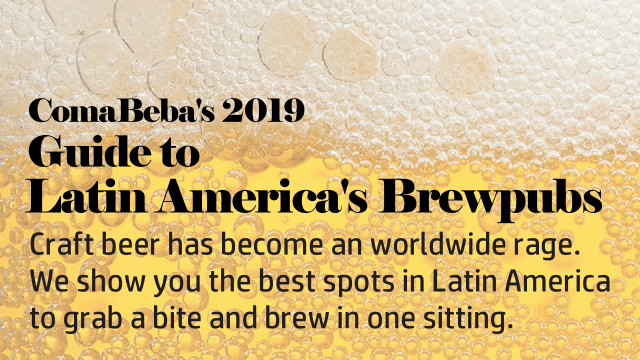 Click the restaurant name or image to read the review
Panchita – Lima
Neighborhoods: Miraflores
Service options: Table Service
Cuisine(s): Peruvian
Rating: 4.3 stars Cost: $$$ . Price: Casual Dining
---
Isolina – Lima
Neighborhoods: Barranco
Service options: Table Service
Cuisine(s): Coffee - Bread - Pastries
Rating: 4.3 stars Cost: $$$ . Price: Cafe, Casual Dining
---
Huaca Pucllana – Lima
Neighborhoods: Miraflores
Service options: Table Service
Cuisine(s): Peruvian
Rating: 4.5 stars Cost: $$$$ . Price: Upscale Casual
---
Click the restaurant image to read the review
Panchita – Lima
Neighborhoods: Miraflores
Service options: Table Service
Cuisine(s): Peruvian
Rating: 4.3 stars Cost: $$$ . Price: Casual Dining
---
Huaca Pucllana – Lima
Neighborhoods: Miraflores
Service options: Table Service
Cuisine(s): Peruvian
Rating: 4.5 stars Cost: $$$$ . Price: Upscale Casual
---
Isolina – Lima
Neighborhoods: Barranco
Service options: Table Service
Cuisine(s): Coffee - Bread - Pastries
Rating: 4.3 stars Cost: $$$ . Price: Cafe, Casual Dining
---