[skillwrapper type="gage"][skill percent="81″ title="Overall Rating" bar_foreground="#9e8850″ bar_background="#bcbcbc"][/skillwrapper]
Ambience

barcounterprefix*80barcountersuffix*

80%

Service

barcounterprefix*75barcountersuffix*

75%

Food

barcounterprefix*75barcountersuffix*

75%

Creativity

barcounterprefix*85barcountersuffix*

85%

Value

barcounterprefix*90barcountersuffix*

90%
Restaurant Details
Agora Café
Locale: Miraflores
Address: Diagonal 378
Telephone: +51 1 2414435
Restaurant Type: Cafe
Cuisine: Coffee - Bread - Pastries
Service Type: Counter Service
Price: $$
Menu items offered: Breads and Pastries, Coffee, Croissants, Espresso, Quiche, Sandwiches
Hours:
Sun: 10:00 am - 8:30 pm, Mon: 7:30 am - 9:30 pm, Tue: 7:30 am - 9:30 pm, Wed: 7:30 am - 9:30 pm, Thu: 7:30 am - 9:30 pm, Fri: 7:30 am - 9:30 pm, Sat: 7:30 am - 9:30 pm

Review Summary
Agora Café's central location, overlooking Parque Kennedy, good single-origin organic coffee and tasty accompaniments make Agora one of the best choices for anyone staying in the centrally located hotels in Miraflores.

The full review for Agora Café
Review by: Ollie O Rating: 4.1 stars Review Date: 11/24/2018
Let's suppose that you've decided to hop on one of those city tour buses that loads up next to Parque Kennedy in Miraflores and want a good cup of coffee and some scrambled eggs before you start that adventure.
You have a couple of choices. I've done them both on several occasions. You could try the scrambled egg sandwich at La Lucha with a paper cup of coffee from who knows where. Not a bad choice. But if a nice cup of coffee in a fat ceramic coffee cup and eggs served on a plate, not in a basket, sounds more appetizing, then Agora Café is the logical choice.
It's located right out in front of that tour bus loading zone, facing the plaza.
It's a specialty coffee shop with single-origin, organic coffee. Good baristas. Good latte art baristartistas too. My cup had an impressive swan looking back at me as I stared into the delicate, velvety foam at the top of my cappuccino.
The food is pretty basic, but it's acceptable. I had some scrambled eggs and toast with some packaged butter served on the side.
On the display below the counter, they had some very big empanadas and a Nutella pie that looked inviting. As did the lemon pie crowned with a mountain of merengue.
The ambiance is a bit kitschy, the sort of thing Bob Marley fans really love, which of course means it's totally un-hip and unpretentious.
Prices for espresso / ristretto shots, at US$1.50 (SOL$5) were the least expensive among the specialty cafés we reviewed.
Chances are you'll like this place with it's good coffee, acceptable food and great location.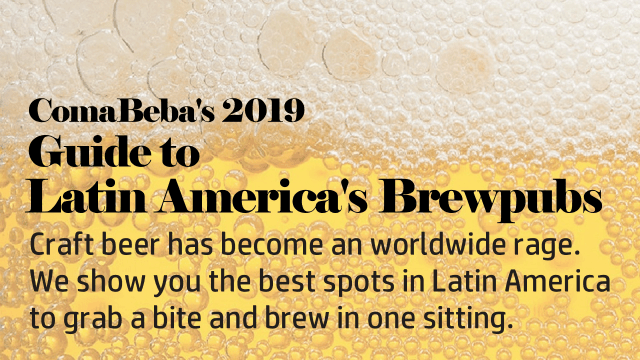 Click the restaurant name or image to read the review
True Artisan Cafe – Lima
Neighborhoods: Miraflores
Service options: Counter Service
Cuisine(s): Coffee - Bread - Pastries
Rating: 4.2 stars Cost: $$ . Price: Cafe, Fast Casual
---
Tostaduría Bisetti – Lima
Neighborhoods: Barranco
Service options: Table Service, Take-out
Cuisine(s): Coffee - Bread - Pastries
Rating: 3.6 stars Cost: $$ . Price: Cafe
---
The Coffee Road – Lima
Neighborhoods: San Isidro
Service options: Counter Service
Cuisine(s): Coffee - Bread - Pastries
Rating: 4.1 stars Cost: $$ . Price: Cafe, Casual Dining
---
Arábica – Lima
Neighborhoods: Miraflores
Service options: Counter Service
Cuisine(s): Coffee - Bread - Pastries
Rating: 4.1 stars Cost: $$ . Price: Cafe
---
Puku Puku – Lima
Neighborhoods: Miraflores, San Isidro
Service options: Table Service, Take-out
Cuisine(s): Coffee - Bread - Pastries
Rating: 4.2 stars Cost: $$ . Price: Cafe
---
Click the restaurant image to read the review
The Coffee Road – Lima
Neighborhoods: San Isidro
Service options: Counter Service
Cuisine(s): Coffee - Bread - Pastries
Rating: 4.1 stars Cost: $$ . Price: Cafe, Casual Dining
---
Tostaduría Bisetti – Lima
Neighborhoods: Barranco
Service options: Table Service, Take-out
Cuisine(s): Coffee - Bread - Pastries
Rating: 3.6 stars Cost: $$ . Price: Cafe
---
True Artisan Cafe – Lima
Neighborhoods: Miraflores
Service options: Counter Service
Cuisine(s): Coffee - Bread - Pastries
Rating: 4.2 stars Cost: $$ . Price: Cafe, Fast Casual
---
Puku Puku – Lima
Neighborhoods: Miraflores, San Isidro
Service options: Table Service, Take-out
Cuisine(s): Coffee - Bread - Pastries
Rating: 4.2 stars Cost: $$ . Price: Cafe
---
Arábica – Lima
Neighborhoods: Miraflores
Service options: Counter Service
Cuisine(s): Coffee - Bread - Pastries
Rating: 4.1 stars Cost: $$ . Price: Cafe
---