Ambience

75%

Service

75%

Food

85%

Creativity

85%

Value

75%
Restaurant Details
Mr Jack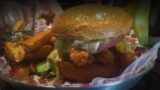 Locale:
Address: Av Presidente Kennedy 5413, Parque Arauco Mall
Telephone: +56 2 2242-0233
Restaurant Type:
Cuisine:
Service Type:
Price:
Menu items offered:
Hours:
Sun: 12:30 pm - 12:00 am, Mon: 12:30 pm - 12:00 am, Tue: 12:30 pm - 12:00 am, Wed: 12:30 pm - 12:00 am, Thu: 12:30 pm - 1:00 am, Fri: 12:30 pm - 1:00 am, Sat: 12:30 pm - 1:00 am

Review Summary
Mr. Jack, once the undisputed champion of burgers in Santiago, is no longer the dominant burger in the city. But with recent improvements to the meat patty and French fries, they remain a formidable contender in the city burger battle. Good burgers and adequate service in a kitschy mid-50's American-diner ambiance. A bit expensive.

The full review for Mr Jack
Review by: Ollie O Rating: stars Review Date: 01/14/2018
I've had burgers at Mr. Jack on several occasions over the past eight years. When we began gathering restaurant information in 2014 there were about half a dozen locations. Most have since closed, with only three locations still operating … one in Patio Bellavista, one in Vitacura, and one in Parque Arauco in Las Condes. Although they have salads and a few other non-burger items on the menu, the restaurant's niche is definitely burgers. I love the caramelized onions and the sweet smoky Jack Daniels sauce that accompanies the flagship "Mr. Jack" burger. But the meat patty had always disappointed me on visits prior to 2018.
I recently visited the Parque Arauco location again and ordered the Mr Jack. I was pleasantly surprised. I'm not sure whether the owners have changed their source of meat or their mix of cuts but on this occasion the burger seemed to have a higher fat content, a deeper, earthier taste, and was more coarsely ground than on prior visits. And, this burger patty is one of the few among restaurants offering burgers in Santiago that is grilled on an open flame.
Unfortunately, the bun was a typical sesame seed topped bun that was a little bit dry. Also, on visits prior 2017, the French fries were always the run of the mill "out of a bag" variety. I noticed on the most recent visit that the standard French fries were the skin-on variety. This was much better French fry than on previous visits. And, although I haven't tried them, I've seen images of burgers served with thick, seasoned "papas rústicas" that appear to be baked, rather than fried.
The décor is mid-50's American diner décor with black and white tile everywhere with chrome accents and red faux-leather upholstery stools and chairs, mimicking the upholstery in automobile from that period in history. Service is adequate, nothing more.
With burgers averaging around US$14 (ARS$8,500) this is one of the more expensive burgers in the city. But, with recent improvements to the burger and fries, Mr. Jack remains a formidable competitor in the battle for the best burger in Santiago.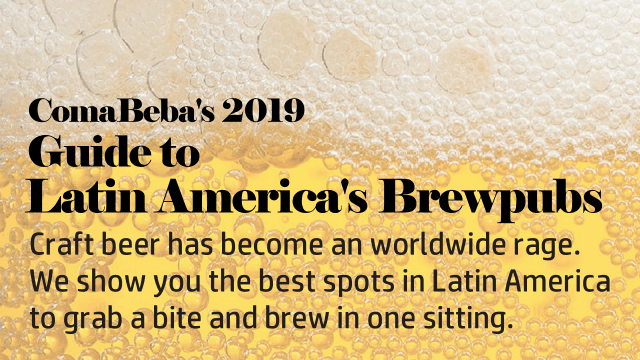 Click the restaurant image to read the review
No items found
Click the restaurant image to read the review