Tea Connection
Las Condes, Providencia
Ambience

85%

Service

75%

Food

85%

Creativity

85%

Value

85%
Restaurant Details
Restaurant Details
Tea Connection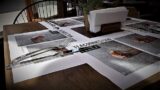 Locale: Las Condes, Providencia
Address: Av. Pedro de Valdivia 0129
Telephone: +56 2 2234 0047
Restaurant Type: Casual Dining
Cuisine: Eclectic
Service Type: Table Service
Price: $$$$
Menu items offered: Breads and Pastries, Brownies or Blondies, Cheesecake, Chocolate Cake, Coffee, Cookies, Egg Breakfast Dishes, Espresso, Grilled Steaks, Hamburgers, Ice Cream, Key Lime Pie, Pasta, Salads, Sandwiches, Seafood, Soups, Waffles, Wraps - Shawarma
Hours:
Mon-Sat: 8:30am to 12:30am, Sun: 10:30am to 7pm,

Review Summary
Tea Connection, despite sometimes sketchy service, garners high scores for ambience, food and creativity. Slightly pricey, but not unusually so for a restaurant in El Golf.

The full review for Tea Connection
Review by: Ollie O Rating: 4.1 stars Review Date: 12/26/2018
Argentine casual dining chain, Tea Connection, has recently landed in Santiago. This Latin American restaurant chain was once a simple little café that sold exotic teas and had a small little restaurant in Recoleta that served nothing but quiche and salads at lunch. But within the last three to four the years, the restaurant has morphed into a full-scale restaurant, offering healthy and interesting food alternatives.
There are now two locations in Santiago . . . one in Las Condes on Isidora, and one on Pedro de Valdivia in Providencia. The menu is unique and filled with interesting dishes that combine lots of exotic ingredients and the list of available teas reads like the Encyclopedia Britannica.They serve breakfast, lunch and dinner.Available breakfast items include a modified rendition of Eggs Benedict and a waffle bombarded with fresh fruit and manjar (dulce de leche). Finding restaurants that serve a breakfast with poached eggs in Santiago is not as easy as it should be. So, finding a menu with a familiar breakfast dish featuring eggs was a pleasant surprise. As was the waffle.The salads and sandwiches are interesting and tasty. I tried the Funky Cheese, a tasty sandwich with fresh and flavorful ingredients, including a smoked cheese, broccoli, peppery arugula and a creamy aioli, all served on a ciabatta roll that was crunchy on the outside and spongy soft on the inside. Deelishus!The veggie burger, featuring a mushroom, quinoa and black bean patty, was super-tasty. That veggie patty was very close to the same consistency of a beef patty, making it ideal for any vegetarian that occasionally gets that urge for something that tastes like beef.Only this burger is arguably better than a beef burger, with that peppery arugula and sweet sun-dried-tomato paste giving that veggie burger an uber-slam of umami. This is a very, very good veggie burger!Desserts are just as good as the interesting savory menu items.I tried the key lime pie on a recent visit. It's a common practice for restaurants in Latin America to create some lemon pie rendition and then call it Key Lime Pie. I can't tell you for certain whether Tea Connection used authentic key limes for making their little rendition of this tart, but the taste was very similar to all of the better versions of the pie I've tasted in the USA. It was creamy, with a pleasant subdued lime flavor. A very good version indeed. And very unique for Chile.It's easy to talk-down chain restaurants and I suppose there's some truth to the statement that most chain restaurants lack a personality. But the unique menu items, with fresh and interesting ingredients, and the attention to details both in the preparation of the food and how it is served to the patron, make Tea Connection a bit of an exception to this rule.Service can be lacking. I've had good service on occasions and other time when I had to launch a distress flare to get the attention of a waiter. And on the last visit my waiter had the personality of a dish rag.But despite the sketchy service and slightly lofty prices, the ambiance, food and creativity keep Tea Connection near the top of the pack.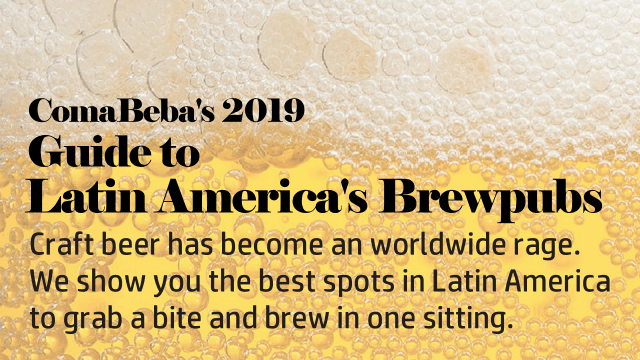 Click the restaurant image to read the review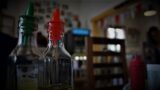 Vegan Bunker – Santiago
Neighborhoods: Barrio Italia
Service options: Table Service, Take-out
Cuisine(s): Coffee - Bread - Pastries, Sandwiches-Salads
Rating: 4.3 stars Cost: $$$ . Price: Casual Dining
---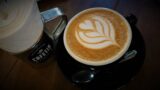 Cafetín – Santiago
Neighborhoods: Las Condes
Service options: Table Service
Cuisine(s): Coffee - Bread - Pastries, Sandwiches-Salads
Rating: 4.2 stars Cost: $$$$ . Price: Cafe, Casual Dining
---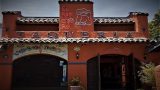 El Ranchero – Santiago
Neighborhoods: Vitacura
Service options: Table Service
Cuisine(s): Coffee - Bread - Pastries, Sandwiches-Salads
Rating: 4.3 stars Cost: $$$ . Price: Casual Dining
---
Click the restaurant image to read the review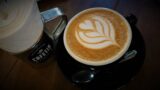 Cafetín – Santiago
Neighborhoods: Las Condes
Service options: Table Service
Cuisine(s): Coffee - Bread - Pastries, Sandwiches-Salads
Rating: 4.2 stars Cost: $$$$ . Price: Cafe, Casual Dining
---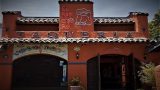 El Ranchero – Santiago
Neighborhoods: Vitacura
Service options: Table Service
Cuisine(s): Coffee - Bread - Pastries, Sandwiches-Salads
Rating: 4.3 stars Cost: $$$ . Price: Casual Dining
---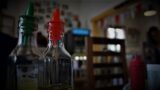 Vegan Bunker – Santiago
Neighborhoods: Barrio Italia
Service options: Table Service, Take-out
Cuisine(s): Coffee - Bread - Pastries, Sandwiches-Salads
Rating: 4.3 stars Cost: $$$ . Price: Casual Dining
---