Ambience

85%

Service

80%

Food

90%

Creativity

90%

Value

85%
Restaurant Details

Restaurant Details

Tanta

Locale:
Address: Nueva Costanera 3979
Telephone:
Restaurant Type:
Cuisine:
Service Type:
Price:
Menu items offered:
Hours:
Sun: 12:30 pm - 5:00 pm, Mon: 12:30 pm - 4:00 pm, 7:30 pm - 12:00 pm, Tue: 12:30 pm - 4:00 pm, 7:30 pm - 12:00 pm, Wed: 12:30 pm - 4:00 pm, 7:30 pm - 12:00 pm, Thu: 12:30 pm - 4:00 pm, 7:30 pm - 12:00 pm, Fri: 12:30 pm - 4:00 pm, 7:30 pm - 12:00 pm, Sat: 12:30 pm - 4:00 pm, 7:30 pm - 12:00 pm




Review SummaryAlthough Tanta's shopping-mall chain-restaurant ambience leaves it a bit soulless, the food and service are consistently good, making it perhaps the best choice in Santiago for a reasonably priced sampling of a host of Peruvian classics.

The full review for Tanta
Review by: Ollie O Rating: stars Review Date: 12/13/2018
I first sat at a table in Gaston Acurio's Tanta restaurant in Lima about a decade ago. It was located in Miraflores immediately across the street from a furnished apartment I was calling home for a few weeks. It was the one and only Tanta restaurant back then. The building housing the restaurant has since been demolished to accommodate the construction of a high-rise residential building at that location. But Gaston Acurio has gone on to open ten Tanta restaurants in Lima, five in Santiago de Chile, one in Buenos Aires and one, way up north, in Chicago.
Gaston Acurio gained notoriety at the helm of what is arguably Latin America's first and best upscale dining experience, Astrid y Gastón, in Lima, but the success of Acurio and his franchisees in the upscale genre has been anything but smooth sailing in other Latin American cities, where his flagship genre met with rough water and capsized.
Acurio has, nevertheless, flourished in the world of casual dining, with three casual formats featuring Peruvian cuisine, the cebechería, La Mar, offering crudo preparations of fresh Pacific seafood, primarily in the form of ceviche and tiraditos, Panchita, Acurio's take on traditional Peruvian "comida criolla", and the more casual and less expensive Tanta, offering a more diverse assortment of popular Peruvian dishes bearing Acurio's distinctive stamp.
The game plan in Santiago was to open Tanta restaurants in high-end shopping malls. The first to open was in Parque Arauco. The restaurant soon became a hit with Santiaguinos, who perhaps love Peruvian cuisine more than the Peruvians, flocking to Tanta to sample Acurio's wares in numbers sufficient to guarantee the restaurant's success. Restaurants in four other shopping malls soon opened making Acurio's take on Peruvian classics like Anticuchos de Corazón, Ají de Gallina and the Lomo Saltado readily available to Santiaguinos craving Peruvian cuisine.
The décor in all of the restaurants is similar ... a clean, modern and minimalist approach. The tables and chairs are reminiscent of high-end outdoor furniture, the type wealthy families have out on their terraces by the pool. The colors are bright and lively, just like the cuisine.
The waiters and waitresses are young, energetic and well-trained. The result is a casual dining experience that that exceeds what you'll find on average in Santiago.
The execution of Acurio's long list of Peruvian classics is consistently good and the prices are commensurate with location and quality of the dining experience. You can experience many of same menu items for 30% less than you'll pay at Acurio's more upscale cebichería, La Mar, and the recently innaurgerated Panchita on Vitacura's swanky Nueva Costanera.
About the only thing we don't like about the Tanta restaurants are their locations in area shopping malls, which somehow seems to strip all the soul from even the most legitimate restaurants and leaves them struggling to avoid that unsettling chain-restaurant ambience. But if you can endure that one shortcoming, Tanta is the logical choice for a reasonably priced rendition of classic Peruvian cuisine in Santiago.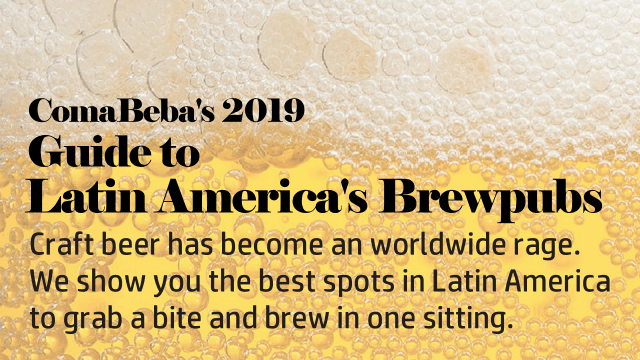 Click the restaurant image to read the review
No items found
Click the restaurant image to read the review