Ambience

85%

Service

85%

Food

85%

Creativity

85%

Value

75%
Restaurant Details
Route 66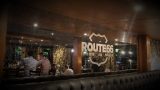 Locale: Las Condes
Address: Isidora Goyenechea 2960
Telephone: +56 2 32669954
Restaurant Type: Casual Dining
Cuisine: American Cuisine, Eclectic
Service Type: Delivery, Table Service, Take-out
Price: $$$
Menu items offered: Apple Pie, Carpaccios - Tartares, Ceviche - Aquachile, Cheesecake, Fried Calamari, Grilled Steaks, Hamburgers, Hot Wings, Ice Cream, Molten Chocolate Lava Cake, Pasta, Roasted Meat Dishes, Salads, Sandwiches, Seafood, Tapas - Finger Foods - Snacks
Hours:
Sun: 12:00 pm - 11:30 pm, Mon: 12:00 pm - 11:30 pm, Tue: 12:00 pm - 11:30 pm, Wed: 12:00 pm - 11:30 pm, Thu: 12:00 pm - 11:30 pm, Fri: 12:00 pm - 11:30 pm, Sat: 12:00 pm - 11:30 pm

Review Summary
Route 66 is an upscale version of TGI Friday's. Less kitschy and much better and service. The menu is typical American bistro menu with a few international dishes thrown in for flare. Prices are steep but if you're putting it on the expense account, who cares?

The full review for Route 66
Review by: Ollie O Rating: 4.2 stars Review Date: 01/14/2015
For years, this restaurant housed the Ruby Tuesday franchisee operation on Isidora Goyenechea in Las Condes, a stone's throw from some of the city's best hotels. In 2016, the chain franchisee in Santiago closed all its burger and breakfast franchisee operations in the city, including Denny's and Fuddruckers.
The space was taken over by a restaurant with a similar menu, but a slightly more upscale décor. It retained an iota of that "organization" a chain-restaurant possesses without having that plastic, cookie-cutter personality that strips all the heart and soul out of a restaurant. And although there are better burgers in town, this is likely the best option for a burger within a twenty-block radius. It's clearly better than the burgers at nearby Streat Burger and the Hard Rock Café. I like the ambience at the bar and I almost always eat at the bar when I'm at this restaurant. It's laid out like a horseshoe so that you strike up a conversation with whoever's sitting across the bar. There's about a 50% chance that will be someone visiting Santiago for work or play from outside the country. Expats and locals that like American sports frequent the bar because it typically is showing American sports on the television at the bar. It's a bit pricey. The burger will suck about 12 to 15 bucks out of your pocket. That's more expensive than the burger at the gimmicky Hard Rock café. But then again, it's a bet burger. So. If you're desperate for burger, if you want to meet someone from Des Moines, Iowa or Costa Rica at the bar, or if it's Sunday in November and you're wanting to catch the Cowboys beatin' the Redskins … Route 66 is a good choice.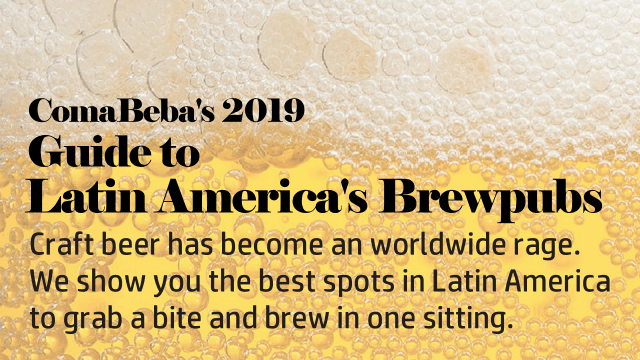 Click the restaurant image to read the review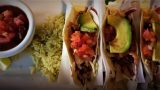 Chilis – Santiago
Neighborhoods: Providencia, Vitacura
Service options: Delivery, Table Service, Take-out
Cuisine(s): American Cuisine, Eclectic
Rating: 3.6 stars Cost: $$$ . Price: Casual Dining
---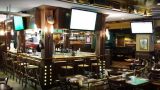 Sport Café – Santiago
Neighborhoods: Las Condes
Service options: Table Service
Cuisine(s): American Cuisine, Eclectic
Rating: 3.6 stars Cost: $$$ . Price: Casual Dining, Gastropub
---
Click the restaurant image to read the review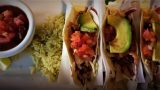 Chilis – Santiago
Neighborhoods: Providencia, Vitacura
Service options: Delivery, Table Service, Take-out
Cuisine(s): American Cuisine, Eclectic
Rating: 3.6 stars Cost: $$$ . Price: Casual Dining
---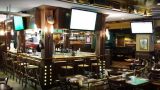 Sport Café – Santiago
Neighborhoods: Las Condes
Service options: Table Service
Cuisine(s): American Cuisine, Eclectic
Rating: 3.6 stars Cost: $$$ . Price: Casual Dining, Gastropub
---