Ambience

85%

Service

85%

Food

85%

Creativity

85%

Value

85%
Restaurant Details
Restaurant Details
Pinpilinpausha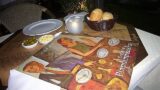 Locale:
Address: Isidora Goyenechea 2900
Telephone: +56 (2) 2233 6507
Restaurant Type:
Cuisine:
Service Type:
Price:
Menu items offered:
Hours:
Mon-Sat: 12:30pm to 11pm, Sun: 12:30pm to 4pm,

Review Summary
Stalwart Basque restaurant, Pinpilinpausha, is close to many of the city's big hotels. It is a favorite of affluent locals, especially for celebrations. Good service, food and ambience make it one of best choices on Isidora Goyenechea.

The full review for Pinpilinpausha
Review by: Ollie O Rating: stars Review Date: 11/14/2015
Pinpilinpausha is a Basque restaurant with a storied history in Santiago dating back to the 1940's when the restaurant was located right in the heart of the city's center near the Palacio de la Moneda, which is the seat of the country's President. According to the owners the original patrons of the restaurant were artists and bohemians. In the early 1990's the owners move the restaurant to one of the most affluent areas of town within a couple of blocks of the majority of the major hotels.
Of all the restaurants I've frequented this one has the best dressed crowd in all of Santiago. The women in the well-to-do families living in nearby Las Condes and Vitacura love to don their furs during the winter months and wear them out to Pinpilinpausha.The restaurant has a simple, unassuming décor. The music was a medley of Christmas Songs. I wouldn't normally complain about hearing Michael Buble sing a rendition of "Winter Wonderland". Only one problem. It was late-January!The most unique thing about the ambiance is that the entire staff of waiters are, in fact, waitresses. They are dressed in starched black and white "nanna" ("maid") uniforms, contributing to the impression that you're being served food prepared by your "personal staff" of cooks and attendants. But despite the very formal look of the waitresses, on my recent visit there were only placemats and paper napkins. They served up some green olives to nibble on as a pre-meal teaser. And they brought out a basket of fresh bread. But it was that same boring tasteless baguette that is served religiously throughout Chile and Argentina.I've eaten at this restaurant on numerous occasions and the service and quality of food has always been above average with only an occasional slip in service or execution and the prices are fairly reasonable.On my latest visit I ordered an appetizer that was a clam and mussel soup. The soup had plentiful amounts of the shellfish in a flavorful broth. I noted a small bit of sand in the very final bite. And there was a minor lapse in service on this course. They failed to put any silverware on the table. It's hard to eat soup without a spoon ... unless of course you're in China.The main course was a baked merluza Austral Mediterranean style. The flaky white fish was served in a broth with tomatoes and black olives. It was very good but could have used something, perhaps a little cayenne, to give it a boost. With that almost flavorless fish being the bland canvas, some pretty bright splotches of paint would have livened up the picture.Pinpilinpausha was, until recently, about the only option for quality Spanish cuisine in Santiago. We've since visited Lusitano and Casaluz in Barrio Italia, and the nearby tapas bar, Gracia, all offering cuisine from that part of the world. Despite a few lapses in both service and execution, Pinpilinpausha is and will likely remain one of the city's best choices for sophisticated casual dining.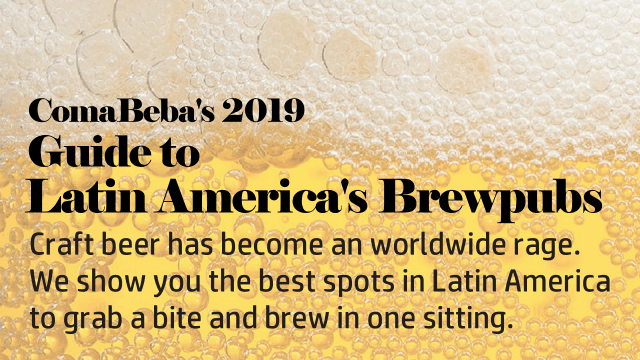 Click the restaurant image to read the review
No items found
Click the restaurant image to read the review
No items found