Ambience

90%

Service

80%

Food

85%

Creativity

100%

Value

95%

Logistics

90%
Restaurant Details
Peumayén Ancestral Food
Locale:
Address: Constitución 136
Telephone: Unpublished
Restaurant Type:
Cuisine:
Service Type:
Price:
Menu items offered:
Hours:
Tue-Sat: 1pm to 3pm, 7pm to 12am, Sun: 1pm to 4pm, Mon: Closed

Review Summary
Peumayén Ancestral Food takes you on a culinary pilgrimage where you'll experience the cuisine of Chile's indigenous people and it's unique ingredients. As educational as it is delicious.

The full review for Peumayén Ancestral Food
Review by: Ollie O Rating: stars Review Date: 12/26/2017
I've been on some interesting culinary journeys this year. There was Leo in Bogotá, a sophisticated restaurant with an ambience like something in the upper east-side of Manhattan, serving equally sophisticated cuisine utilizing ingredients from the Amazonian jungle. And then there was AmaZ in Lima, using similar Amazonian rain forest ingredients in a whimsical, colorful, and casual ambience.
But the last thing I was expecting was a similar experience in Santiago, Chile. I lived in Santiago for three years and the only thing remotely "indigenous" I was served in a restaurant was a pastel de choclo and humitas (ground corn wrapped and steamed in corn husks).But lunch at Peumayén Ancestral Food changed all that.This culinary adventure put on by the restaurant's talented chefs takes you from the northern extremes of Chile to the frigid tundras of Tierra del Fuego. The adventure features a tasting menu of both breads, potato pancakes, and an assortment of vegetables and meat dishes that were staples of the cuisines of the indigenous tribes of Chile. Diners are treated to a variety of morsels using ingredients that were part of the cuisine of the Quechua in the northern regions of Chile and the Mapuche and Huilliche tribes inhabiting the Andean plains around Santiago and the archipelagos of Patagonia.Diners can then choose one of several main course dishes featuring many of these same exotic ingredients. The crowning touch is an assortment of indigenous desserts offered as another tasting menu.The bread and potato pancake assortment is served at no charge.The appetizer assortment costs US$20 (CLP $12.500) and the main course dishes range in price from US$16 to $20 (CLP$10,000-$13,000). The assortment of desserts also costs about US$13 (CLP$8,500).I chose the appetizer tasting menu and a main course of lamb, mussels, seaweed and native new potatoes. What I find surprising is that as unusual as these various ingredients were, every item featured on this menu that I was served was delicious.Now, I wouldn't likely choose this meal on a regular basis for lunch or dinner, but nothing was unappetizing no matter how unique the ingredients were.Almost as surprising as the food is the fact that the restaurant is beautifully furnished and decorated.I've eaten at Latin America's best restaurants. About five hundred of them during the past two and half years. And this experience ranks with the best of them.Kudos to the ancestral food project for bringing this experience to Santiago in the form of a first-class restaurant and to the talented chefs that made everything on this menu, no matter how far out of the envelope it was, tasty and enjoyable.The only thing about this experience that fell short of expectations was that the information related to the ingredients and their origins was not well presented. The waiters were struggling to explain these unique ingredients in both Spanish and English to diners. A printed explanation of each dish and brief description of the culture or tribe from which that item originated would add to the experience. These "presentation" type tasting menus usually come with a high price tag. This one was, in fact, extraordinarily inexpensive. Experiencing the bread basket tasting menu, the appetizer tasting menu, a main course, and a beverage was only US$45 (CLP$29.000). Considering the creativity of the menu I thought this was a value.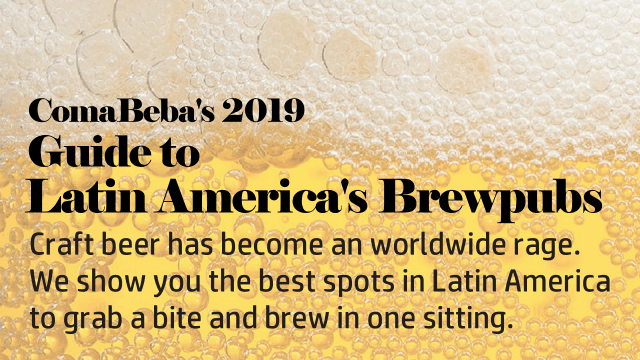 Click the restaurant image to read the review
No items found
Click the restaurant image to read the review