Ambience

90%

Service

95%

Food

90%

Creativity

95%

Value

80%
Restaurant Details

Restaurant Details

Panchita

Locale: Vitacura
Address: Nueva Costanera 3979
Telephone: +56 2 2380 9906
Restaurant Type: Casual Dining, Family Dining
Cuisine: Peruvian
Service Type: Table Service
Price: $$$$$
Menu items offered: Braised Meat Dishes, Ceviche - Aquachile, Coffee, Empanadas, Espresso, Grilled Steaks, Hamburgers, Pasta, Pastel de Tres Leches, Roasted Meat Dishes, Salads, Seafood, Soups, Suspiro Limeño, Tapas - Finger Foods - Snacks
Hours:
Sun: 12:30 pm - 5:00 pm, Mon: 12:30 pm - 4:00 pm, 7:30 pm - 12:00 pm, Tue: 12:30 pm - 4:00 pm, 7:30 pm - 12:00 pm, Wed: 12:30 pm - 4:00 pm, 7:30 pm - 12:00 pm, Thu: 12:30 pm - 4:00 pm, 7:30 pm - 12:00 pm, Fri: 12:30 pm - 4:00 pm, 7:30 pm - 12:00 pm, Sat: 12:30 pm - 4:00 pm, 7:30 pm - 12:00 pm




Review SummaryWith a unique well-executed menu, friendly and attentive service and a warm and inviting ambiance that's equally suited to families, couples and groups, Panchita is the city's best "non-Nikkei" Peruvian dining experience. But the best, in this case, comes at a cost. Panchita is priced higher than many of the city's best upscale restaurants.

The full review for Panchita
Review by: Ollie O Rating: 4.5 stars Review Date: 12/13/2018
The local restaurateurs that partnered with famed Peruvian chef Gastón Acurio to bring the world's most celebrated "cebichería", La Mar, to Santiago have now brought Acurio's take on Peru's "comida criolla" to Santiago's affluent Vitacura neighborhood.
Comida criolla is Peru's comfort-food cuisine featuring recipes that Peruvians have seen on their tables for decades, some uniquely originating in the indigenous Inca population that predated the Colonial era, and others that developed as a unique fusion from Spanish and other European influences brought to Peru by immigrants.
The ambiance in this new restaurant is warm and inviting, full of Andean relics that are displayed in a sophisticated and stylish manner. It's equally appropriate for family dining, couples and small groups. There's a high energy vibe but it's still easily quiet enough to carry on a conversation.
I recently had lunch at Panchito just three days after it had opened doors for business. I didn't see any of the growing pains that plague new restaurants. The personnel seemed well-trained and offered near-flawless service.
The restaurant, since opening, has been almost completely full from the time the restaurant opens until it closes. I sat on the terrace overlooking the street on a beautiful in May.
Management brought in a few waiters from Lima to help with the training and at the time of my visit a large percentage of the waiters and waitresses were Peruvian and were able to answer all questions about this rather large assortment of Peruvian dishes.
One thing I love about Panchita is that it offers combination platters that allow couples or one very hungry restaurant-critic to experience a wide variety of these rather unique Peruvian appetizers and main-course dishes to get a real grasp of the breadth of the cuisine.
I urge diners that aren't familiar with the cuisine or that just love variety to give the Piqueo Doña Pancha a try for an appetizer. This platter offers eight of Peru's most popular criolla appetizers and side dishes.
For a similar experience with heartier main-course dishes, try the La Jarana Criolla, a sampling of six of Peru's most traditional stews and guisos.
Although the menu doesn't really emphasize Peru's Japanese-influenced Nikkei cuisine, what Peruvian menu would be complete without at least one ceviche or tiradito platter? The Tiraditos Bachiche is, perhaps, the restaurant's most beautifully plated dish. Seafood lovers will relish the opportunity to experience these thin sheets of beautifully sliced white fish bathing in a tart Peruvian sauce.
If you're in a larger group, try an elevated version of the anticuchos (skewered beef, pork or seafood). The skewered octopus is a unique variation on the classic version, and the most popular of all the street-foods of Lima, skewered beef hearts. North Americans typically don't get the opportunity to experience these unique cuts, considered delicacies in most parts of the world. If you're a beef lover, I urge you step outside your comfort zone and try these anticuchos de corazón. You're going to fall in love with how delicious these are when prepared correctly, which they always are at Panchita.
Leave room for dessert. All of Acurio's restaurants feature unique and wonderful desserts, usually concocted by what may be Latin America's most talented pastry chef, Astrid Gutsche, who just happens to be Acurio's wife. Panchita's desserts take a slightly different turn from the main-stream pastries found at Tanta. The dessert menu features several Peruvian classics. I opted for the Queso Helado, a traditional ice cream from the Arequipa region of Peru flavored with manjar, more commonly known by the Argentine moniker, Dulce de Leche.
You would never guess that this restaurant had been only been open for business for three short days. Everything exceeded expectations. I personally prefer this slightly upscale ambiance to the Lima Panchita and the service and food were also as good or better than what I've experienced in Lima.
The prices are a bit high for a casual dining experience. Let me correct that. The prices are high for any dining experience (casual or upscale). Many items on the menu exceed what you'd pay at Ambrosia Bistro or Europeo, two of the finest upscale restaurants in Latin America. The Arroz con Pato (Rice with Duck) is a whopping US$40 (CLP$26,900). The desserts chime in at between US$10 and $11.50 (CLP $6,800 - $7,800).
If price is no object, then you'll likely enjoy this dining experience, because service and food were executed at high levels. But if you're price conscious be aware that Panchita, despite a casual dining ambience, is one of the highest-priced restaurants in the city.
Panchita, offering many Peruvian classics that you'll find at every Peruvian restaurant in the city, but many more that will be a delightful new experience, is the best "non-Nikkei" Peruvian dining experience in Santiago. But be forewarned, in this case, the best comes at a cost.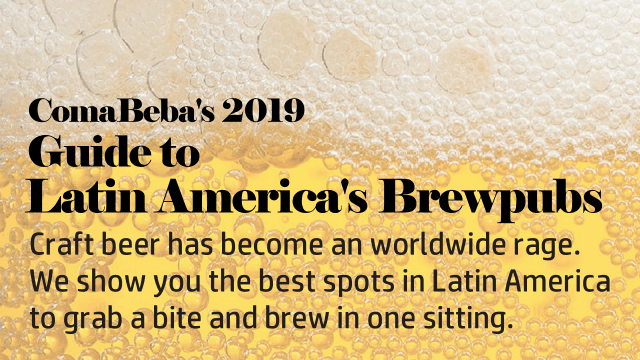 Click the restaurant image to read the review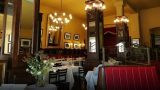 Confitería Torres – Santiago
Neighborhoods: Downtown (El Centro), Las Condes
Service options: Table Service
Cuisine(s): Chilean
Rating: 4.5 stars Cost: $$$ . Price: Casual Dining
---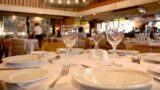 Eladio – Santiago
Neighborhoods: Providencia
Service options: Table Service
Cuisine(s): Chilean
Rating: 4.2 stars Cost: $$$ . Price: Casual Dining
---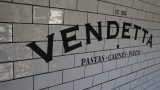 Vendetta – Santiago
Neighborhoods: Downtown (El Centro), Las Condes
Service options: Table Service
Cuisine(s): Chilean
Rating: 4.5 stars Cost: $$$ . Price: Casual Dining
---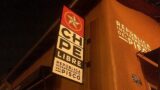 Chipe Libre – Santiago
Neighborhoods: Barrio Lastarria
Service options: Table Service
Cuisine(s): Chilean, Peruvian
Rating: 4.6 stars Cost: $$$ . Price: Casual Dining
---
Click the restaurant image to read the review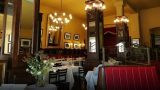 Confitería Torres – Santiago
Neighborhoods: Downtown (El Centro), Las Condes
Service options: Table Service
Cuisine(s): Chilean
Rating: 4.5 stars Cost: $$$ . Price: Casual Dining
---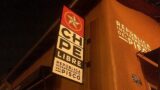 Chipe Libre – Santiago
Neighborhoods: Barrio Lastarria
Service options: Table Service
Cuisine(s): Chilean, Peruvian
Rating: 4.6 stars Cost: $$$ . Price: Casual Dining
---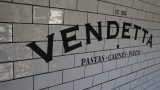 Vendetta – Santiago
Neighborhoods: Downtown (El Centro), Las Condes
Service options: Table Service
Cuisine(s): Chilean
Rating: 4.5 stars Cost: $$$ . Price: Casual Dining
---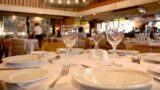 Eladio – Santiago
Neighborhoods: Providencia
Service options: Table Service
Cuisine(s): Chilean
Rating: 4.2 stars Cost: $$$ . Price: Casual Dining
---