Ambience

90%

Service

90%

Food

85%

Creativity

85%

Value

85%
Restaurant Details
Ox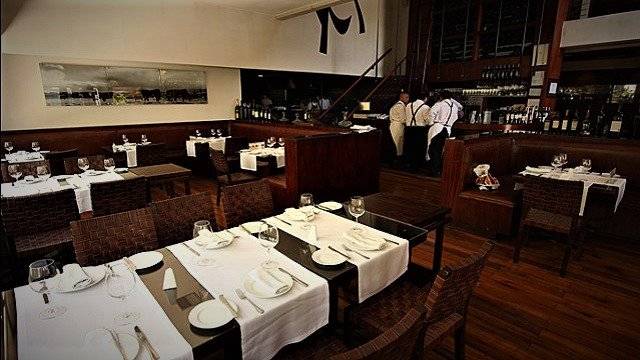 Locale: Vitacura
Address: Nueva Costanera 3960
Telephone: +56 2 2799 0260
Restaurant Type: Steakhouse, Upscale Casual
Cuisine: Grilled Steaks
Service Type: Table Service
Price: $$$$
Menu items offered: Carpaccios - Tartares, Cheesecake, Coffee, Crème brûlée, Grilled Steaks, Ice Cream, Pasta, Salads, Seafood
Hours:
Sun: 1:00pm - 4:30pm, Mon: 1:00pm - 3:30pm, 8:00pm - 11:30pm, Tue: 1:00pm - 3:30pm, 8:00pm - 11:30pm, Wed: 1:00pm - 3:30pm, 8:00pm - 11:30pm, Thu: 1:00pm - 3:30pm, 8:00pm - 11:30pm, Fri: 1:00pm - 3:30pm, 8:00pm - 11:30pm, Sat: 1:00pm - 3:30pm, 8:00pm - 11:30pm

Review Summary
Ox, once Santiago, Chile's premier steakhouse, faces new competition and is a bit expensive, but remains a stellar performer with high-quality cuts of beef and stellar service.

The full review for Ox
Review by: Ollie O Rating: 4.4 stars Review Date: 12/14/2017
Chile is not known for its steakhouses. In Latin America, Argentina and Brazil seem to have garnered the bulk of the attention from aficionados of chops and steaks.
I've eaten at the various international Brazilian steakhouse chain restaurants, Fogo de Chao in Sao Paulo, Rodízio in Buenos Aires, and Texas de Brazil in both Dallas and Mexico City. And I've eaten steaks at La Cabrera, Cabaña Las Lilas, La Brigada, and another dozen or so of the more notorious parillas in Buenos Aires.
But steaks at Ox, and other steakhouses in Santiago, are every bit as good as those at the more celebrated brands.
At Ox there are no life-size statues of cattle staring you in the face as you enter the restaurant nor any of the other cliché "estancia" decor that you would encounter in a typical Argentine parrilla. This is a classy, elegant steakhouse, with beautiful white table linens and a friendly and informative army of waiters.
At the time of my initial visit to Ox, almost four years ago, every premium cut of beef, from the ribeye steaks to the tenderloins, were dry-aged. Or so I was told by the waiter. That's no longer the case. They offer what's described as "premium" cuts on the menu but give no guidance on what makes those steaks any better than the standard cuts
Ox was one of the first steakhouses in all of Latin America to serve a bone-in ribeye. My ribeye steak was cooked perfectly.
And an even bigger surprise. You can order something other than the same ole potatoes and creamed spinach for a side. I had the risotto, the perfect sweet accompaniment to my salty steak.
Ox is a bit on the expensive side. But it offers first-class quality and service.
There are some new entrants into this genre. Just a few blocks away, Lima's most prestigious steakhouse, Carnal Prime, offering Aberdeen beef imported from the United States, recently opened a Santiago location. The renowned Rubaiyat restaurant chain of Brazil, now partnering with Argentine beef purveyors Cabaña Las Lilas, has also recently opened a location in Santiago, also located on Nueva Costanera, just blocks from Ox.
The "steaks" are high in the competitive world of owning a high-end steakhouse. But Ox seems to be holding ground in this ever-popular genre.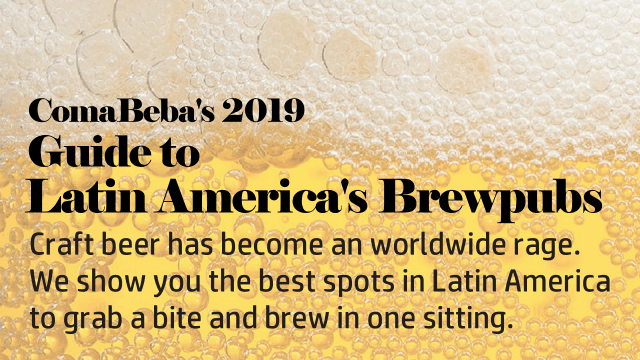 Click the restaurant image to read the review
Don Carlos – Santiago
Neighborhoods: La Dehesa, Las Condes, Santiago
Service options: Table Service
Cuisine(s): Grilled Steaks
Rating: 4.0 stars Cost: $$$$ . Price: Steakhouse
---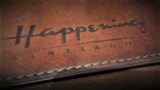 Happening – Santiago
Neighborhoods: Vitacura
Service options: Table Service
Cuisine(s): Grilled Steaks
Rating: 4.2 stars Cost: $$$$ . Price: Steakhouse, Upscale Casual
---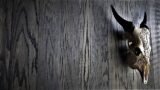 Carnal Prime – Santiago
Neighborhoods: Vitacura
Service options: Table Service
Cuisine(s): Grilled Steaks
Rating: 4.3 stars Cost: $$$$ . Price: Steakhouse, Upscale Casual
---
Click the restaurant image to read the review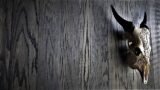 Carnal Prime – Santiago
Neighborhoods: Vitacura
Service options: Table Service
Cuisine(s): Grilled Steaks
Rating: 4.3 stars Cost: $$$$ . Price: Steakhouse, Upscale Casual
---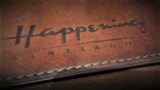 Happening – Santiago
Neighborhoods: Vitacura
Service options: Table Service
Cuisine(s): Grilled Steaks
Rating: 4.2 stars Cost: $$$$ . Price: Steakhouse, Upscale Casual
---
Don Carlos – Santiago
Neighborhoods: La Dehesa, Las Condes, Santiago
Service options: Table Service
Cuisine(s): Grilled Steaks
Rating: 4.0 stars Cost: $$$$ . Price: Steakhouse
---