Ambience

90%

Service

90%

Food

95%

Creativity

95%

Value

85%

Logistics

90%
Restaurant Details
NoSo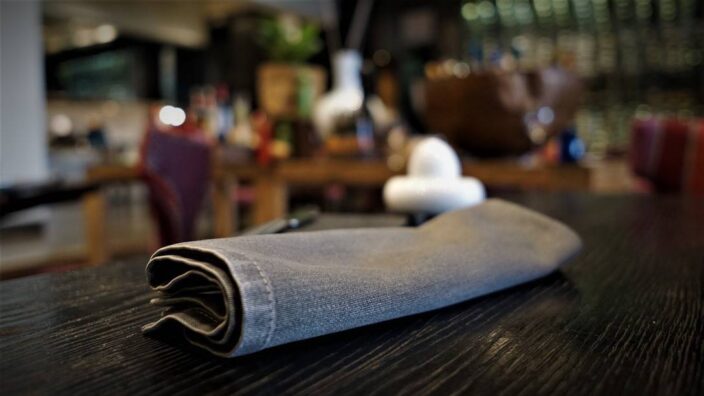 Locale:
Address: Isidora Goyenechea 3000
Telephone: +56 2 2770-0000
Restaurant Type:
Cuisine:
Service Type:
Price:
Menu items offered:
Hours:
Open for Breakfast, Lunch and Dinner, Hours not posted,

Review Summary
NoSo brings some French savvy to some locally harvested ingredients to create a well-executed menu, that's both unique and technically demanding. Although the slightly elevated prices won't likely alarm anyone staying at the W Hotel, locals with a tighter budget can enjoy this restaurant once a week by taking advantage of the more reasonably priced three-course lunch menu.

The full review for NoSo
Review by: Ollie O Rating: stars Review Date: 09/29/2018
NoSo is the upscale dining option at Santiago's W Hotel. The menu was created by French chef, Jean Paul Bondoux, proprietor and executive chef of La Bourgogne, the well-known restaurant at the famed Alvear Palace Hotel in Buenos Aires, which recently closed after 25 years in existence. Bondoux still mans the helm at three restaurants operated under the same name in Mar de Plata on Argentina's Atlantic coast, in Punta del Este, Uruguay's most noted beach resort, and in Paraguay's capital city, Asunción.
The menu is a bit less refined and a bit more rustic than the menu from La Bourgogne, which I visited at the Buenos Aires restaurant a couple of years ago. This menu features unique locally harvested ingredients using French technique, many involving use of the French mother sauces, such as the rouille sauce in the crawfish dish (inaccurately translated as "river shrimp" on the English menu), a velouté and a mousseline accompanying one of the main course dishes. The menu is devoid of French classics save the Oeufs en meurette, with the red wine sauce being modified, apparently, to conform with the red wine flavored mayonnaise used by the famed chef Paul Bocuse in his rendition of the classic Burgondonian dish. The ambiance is pleasant at NoSo which features a clean, contemporary décor in a large single room with high with high ceilings bathed in light from the adjoining Terraza restaurant overlooking the park across the street. When I visited the restaurant, service, from a young, bilingual waiter, was very good. He constantly monitored my progress in the meal, quickly pulling finished plates. Timing of my three-course meal went smoothly with no delays. Although I must confess there were only a couple of tables occupied on the day I dined at the restaurant, so staying on top of things was not much of a challenge for the waiter. As might be expected from a restaurant in one the city's most luxurious hotels, the prices are a bit steep at NoSo. If pulling out between US $60 and $90 for a three-course meal is a bit beyond your budget, you might want to consider doing what I did. Try the daily lunch menu. It's three courses with a beverage or glass of wine and a cup of coffee. There are two or three different choices for each course. At the time of my visit that lunch was only costing about US$24 (easily 50% or more less than what you'd pay for a similar meal a la carte). Using a third-party reservation system for booking a reservation, you can often find a promotion for that lunch at less than US$20 (about CLP$13,900) in mid-2018. I followed the recommendations of the waiter and ordered the shellfish soup for the appetizer, the spinach and ricotta filled sorrentinos in a tomato-flavored cream sauce, and a trio of small desserts. Despite the slightly discounted price of the menu, the portions were not cut for the lunch menu. This was more than enough food for lunch. I had just a couple of days earlier experienced a rather substandard seafood pasta dish that utilized what was obviously frozen seafood, rendering the stew chewy and nearly inedible. I was cringing as I took the first bite. The culinary gods were looking down on me. This soup was delicious. The fresh mussels and clams, bathing in a rich, beautiful seafood-infused vegetable broth were topped with a small nest of slightly-crisp shoestring potatoes. It was plated beautifully and tasted just as good as it was impressively presented. In the stuffed pasta dish, all the elements, the pasta, the filling and the creamy sauce were delicious. A perfectly executed course. The dish was topped with bits of shaved parmesan. Not the tastiest cheese I've ever experienced, but the remainder of the dish was spot-on. Perhaps my favorite of the three courses was the little dessert medley. It included s sublime version of the Peruvian dessert, Suspiro Limeño, a decadent scoop of manjar (perhaps better known as dulce de leche) ice cream, chock-full of hard little bits of sweet caramel and slivered nuts, and a small chocolate and white-chocolate cheesecake. All three of the small desserts were excellent. We awarded high marks for creativity because a menu like this one, requiring some complex sauces and sophisticated techniques in the kitchen is a rare sight in Latin America, although a similar menu is available at The Singular restaurant in Barrio Lastarria. That promotional menu worked. It made me want to return and try out a few of those unique dishes with the fancy French sauces. Maybe I'll return for dinner soon with the added benefit of being able to enjoy a Sazerac cocktail at the city's nicest upscale bar. Just another fringe benefit.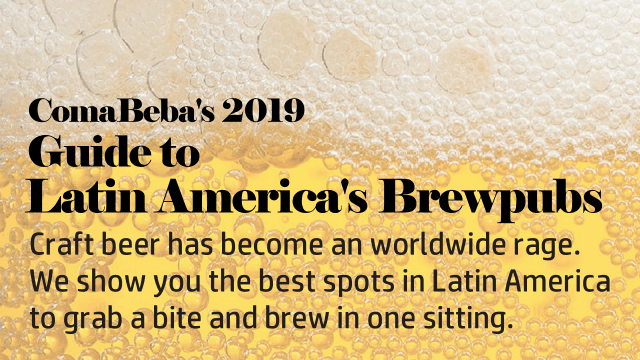 Click the restaurant image to read the review
No items found
Click the restaurant image to read the review