Ambience

90%

Service

85%

Food

80%

Creativity

90%

Value

85%
Restaurant Details
La Mar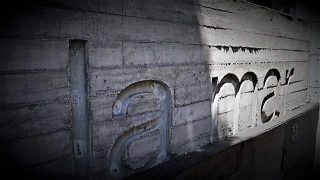 Locale: Vitacura
Address: Nueva Costanera 4076
Telephone: +56 2 2206 7839
Restaurant Type: Casual Dining
Cuisine: Eclectic Gourmet
Service Type: Table Service
Price: $$$
Menu items offered: Ceviche - Aquachile, Coffee, Espresso, Grilled Steaks, Pasta, Salads, Seafood, Soups, Suspiro Limeño, Tapas - Finger Foods - Snacks, Tiramisu
Hours:
Sun: 1:00 pm - 4:00 pm, Mon: 1:00 pm – 3:30 pm, 8:00 pm – 12:00 am, Tue: 1:00 pm – 3:30 pm, 8:00 pm – 12:00 am, Wed: 1:00 pm – 3:30 pm, 8:00 pm – 12:00 am, Thu: 11:00 pm – 3:30 pm, 8:00 pm – 12:00 am, Fri: 1:00 pm – 3:30 pm, 8:00 pm – 12:00 am, Sat: 1:00 pm – 3:30 pm, 8:00 pm – 12:00 am

Review Summary
Gastón Acurio's La Mar is the best restaurant in Buenos Aires to experience a well-rounded dose of Peruvian cuisine with a heavy Nikkei personality. Good service execution of a classic Peruvian menu with all the dishes Acurio made famous.

The full review for La Mar
Review by: Ollie O Rating: 4.4 stars Review Date: 02/15/2018
Santiaguinos love Peruvian cuisine and the success of Gastón Acurio's Santiago location of the internationally acclaimed cebichería, La Mar, is testimony to that affection. The sleek contemporary design with lots of seating out on the open terrace and the bright colorful décor are possibly just as popular as the steady stream of seafood that continuously flows from the kitchen into the large main dining area.
On my latest visit I had seafood causas for an appetizer, one of Acurio's signature ceviches featuring battered and fried seafood, and a super saltado with both fish and steak sitting on a bed of tacu tacus. The portions were large, and the execution was superb on each dish.And of course, I ordered a pisco sour, the famed cocktail invented in Lima.The prices are surprisingly reasonable considering this prime location catering to the most affluent residents of the city.Service was attentive. The waiter was friendly and knowledgeable.The restaurant has a slightly different personality than the flagship restaurant in Lima. It's a bit more refined and sophisticated while the Lima restaurant is super high-energy and a bit chaotic, in a good way. The Santiago location runs noticeably more smoothly than both the Buenos Aires and Bogotá locations we've visited. We noticed lapses of service and execution in Buenos Aires that we did not see in Santiago. This restaurant runs like a well-oiled machine.Simply stated, Gastón Acurio may not have invented Nikkei cuisine, but he's the world authority on the topic and there's no better place to experience this brand of food in Santiago.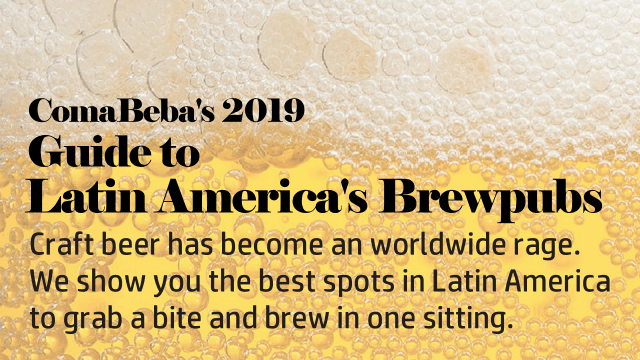 Click the restaurant image to read the review
Jeronimo – Santiago
Neighborhoods: Vitacura
Service options: Table Service
Cuisine(s): Eclectic Gourmet
Rating: 4.1 stars Cost: $$$ . Price: Casual Dining
---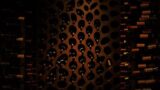 Aquí Está Coco – Santiago
Neighborhoods: Providencia, Santiago
Service options: Table Service
Cuisine(s): Seafood
Rating: 4.5 stars Cost: $$$$ . Price: Casual Dining, Seafood Restaurant
---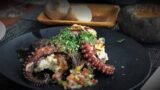 Mestizo – Santiago
Neighborhoods: Vitacura
Service options: Table Service
Cuisine(s): Seafood
Rating: 3.5 stars Cost: $$$$ . Price: Casual Dining
---
Ocean Pacific's – Santiago
Neighborhoods: Vitacura
Service options: Table Service
Cuisine(s): Seafood
Rating: 3.5 stars Cost: $$$$ . Price: Casual Dining
---
Click the restaurant image to read the review
Jeronimo – Santiago
Neighborhoods: Vitacura
Service options: Table Service
Cuisine(s): Eclectic Gourmet
Rating: 4.1 stars Cost: $$$ . Price: Casual Dining
---
Ocean Pacific's – Santiago
Neighborhoods: Vitacura
Service options: Table Service
Cuisine(s): Seafood
Rating: 3.5 stars Cost: $$$$ . Price: Casual Dining
---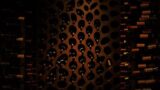 Aquí Está Coco – Santiago
Neighborhoods: Providencia, Santiago
Service options: Table Service
Cuisine(s): Seafood
Rating: 4.5 stars Cost: $$$$ . Price: Casual Dining, Seafood Restaurant
---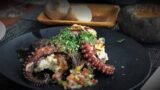 Mestizo – Santiago
Neighborhoods: Vitacura
Service options: Table Service
Cuisine(s): Seafood
Rating: 3.5 stars Cost: $$$$ . Price: Casual Dining
---