Ambience

70%

Service

75%

Food

90%

Creativity

90%

Value

85%
Restaurant Details
La Lucha
Locale:
Address: Andrés Bello 2461, Costanera Center, Food Court
Telephone: Unposted
Restaurant Type:
Cuisine:
Service Type:
Price:
Menu items offered:
Hours:
Sun: 9:00 am - 11:00 pm, Mon: 9:00 am - 11:00 pm, Tue: 9:00 am - 11:00 pm, Wed: 9:00 am - 11:00 pm, Thu: 9:00 am - 11:00 pm, Fri: 9:00 am - 11:00 pm, Sat: 9:00 am - 11:00 pm

Review Summary
La Lucha brings the sandwiches that made Lima's sangucherías famous to local shopping malls in Santiago. The spicy meat fillings are delicious, but Santiaguinos that prefer mounds of condiments piled on top of their sandwiches may think the sandwiches at La Lucha lack the altitude they desire.

The full review for La Lucha
Review by: Ollie O Rating: stars Review Date: 01/14/2015
Over the past three decades, sandwich shops in Lima, Peru, called sangucherías, became very popular, serving a variety sandwiches, most notably the Chicharrón con Pan, a sandwich filled with braised pork belly with a skin that has been rendered crispy by deep frying, and the Butifarra, a sandwich made with highly seasoned pork shoulder or tenderloin drenched in spicy "salsa criolla". The most popular of these sangucherías is called La Lucha.
You can now experience these iconic Peruvian sandwiches at La Lucha in the food courts at both Costanera Center and Alto Las Condes shopping malls.
There's no table service at La Lucha in either location. You order your sandwich and wait it for it be delivered to the pick-up spot at the counter.
As is typical in any fast-food restaurant, things get a bit chaotic at peak hours, but we found the time to delivery of the order to be about as we expected, considering the sandwiches are not pre-made and sitting on a shelf.
That Chicharrón con Pan I described above has been renamed the "La Lucha" on the Santiago restaurant's menu, and the Butifarra (filled with the spicy pork called Jamón del País in Peru) has be renamed to "Lomito Peruano" in Santiago.
But the sandwiches have the same great ingredients and seasoning found in the restaurants in Lima.
Peruvians add seasoning and spices with a heavier hand than do most other South America cultures. Ají amarillo (a yellow chili pepper) and spices such as turmeric are added to the sauces which give these sandwiches their unique flavors. This is why the sandwiches at La Lucha are much tastier than those at Santiago's traditional fuentes de soda, like Fuente Alemana.
But if you're a died in the wool Santiaguino that measures the worth of a sandwich by how many condiments are poured over the top of the sandwich and prefers to eat a sandwich with a knife and fork, these sandwiches at La Lucha may not be your cup of tea.
But if a sandwich with a delicious, spicy filling that can be held in your hand is something you can appreciate, then La Lucha is one of the best choices in town.
We think the sandwiches at competitor La Sanguchera in Costanera Center were just as good, though, and that restaurant offers table service. If you like sandwiches as much as I do, you'll probably do what I did, try all the sandwiches at both of those restaurants!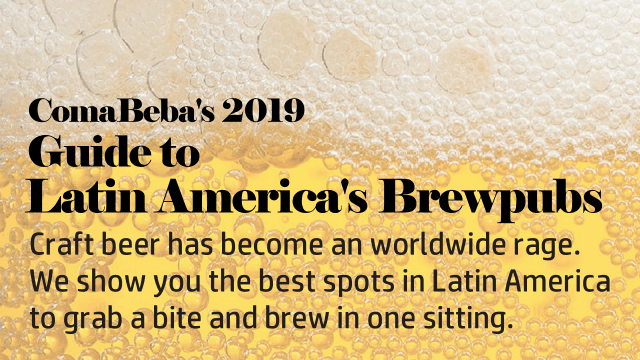 Click the restaurant image to read the review
No items found
Click the restaurant image to read the review