Gracia Tapas & Bar
Las Condes
Ambience

95%

Service

90%

Food

85%

Creativity

95%

Value

85%
Restaurant Details
Gracia Tapas & Bar
Locale: Las Condes
Address: Isidora Goyenechea 3000
Telephone: +56 2 3245 0879
Restaurant Type: Casual Dining, Gastropub
Cuisine: Spanish, Tapas - Finger Foods
Service Type: Table Service
Price: $$$$
Menu items offered: Braised Meat Dishes, Breads and Pastries, Charcuterie, Coffee, Crème brûlée, Espresso, Pasta, Salads, Seafood, Tapas - Finger Foods - Snacks
Hours:
Mon-Fri: 1pm to 12am, Sat: 1pm to 2am, Sun: Closed

Review Summary
Pleasant ambience, friendly, informative waiters, and expertly prepared Spanish tapas and cocktails make Gracia a great destination for food and cocktails.

The full review for Gracia Tapas & Bar
Review by: Ollie O Rating: 4.5 stars Review Date: 12/22/2017
Culinarily speaking, Latin America is coming of age. And Gracia Tapas & Bar proves that. If you're facing the entrance to the W Hotel, take a few steps to the right, and saunter down the steps to Santiago's newest hip gastropub, Gracia.
Grupo Sublime, the owner of this restaurant, may be coming of age as well. They hired a designer to do the restaurant design and décor right and they paid attention to the details, things they hadn't quite managed to get right at their prior endeavors. The result is a niche gastropub that can compete with the popular Italian pizzeria, Tiramisu, just paces away from the new gastropub's entrance.The décor is subdued and sexy.Our waiter was first-rate, friendly and informative and sufficiently versed in the English language to assist guests staying in the nearby hotels in navigating the short but impressive menu.The menu is attractive, intelligently laid-out, and available in both Spanish and English versions (although the translations in the English version of the cocktail menu are a bit tortured). It's chock-full of fancy cocktails, a variety of local draft and bottled craft beers, and a couple of imported Spanish brews to keep that Spanish mood going.The majority of the food menu is comprised of small plates. There are couple of plates with Spanish olives, imported Ibérico and Serrano ham, and some regionally sourced artisanal cheeses. The tapas are divided into three price groups ranging from about US$8 (CLP$5,000) to US$13 (CLP$8,000) that include classic tapas like Papas Bravas, Iberian ham croquettes, Pulpo (octupus) a la Gallega, Escalivada (Spanish grilled veggies), Boquerones (anchovies) and a Spanish omelet.The red peppers, stuffed with creamy goat cheese, sitting in a béchamel sauce featuring an aged cheese from the Puerto Montt region, the octupus served with season slices of potato, and the Escalivada were all perfectly prepared by chef Pilar Astorga's capable kitchen crew. The cheeses in the stuffed pimiento were superb. A couple of the larger slices of the octupus were just slightly chewy, but overall that dish, perfectly seasoned, was a success.The menu also has three salads and a half-dozen or so main course dishes that looked interesting. Pleasant music, a clean and inviting ambiance, a friendly and informative staff of waiters and waitresses, and an expertly prepared menu, with something to please everyone, make Gracia one of our favorite places in Santiago for nibbles, cocktails and beer.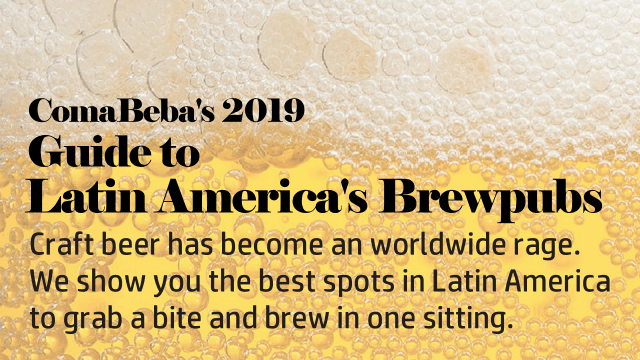 Click the restaurant image to read the review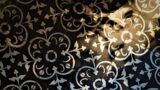 Lusitano – Santiago
Neighborhoods: Barrio Italia
Service options: Table Service
Cuisine(s): Spanish
Rating: 4.2 stars Cost: $$$$ . Price: Casual Dining
---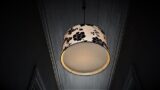 Casaluz – Santiago
Neighborhoods: Barrio Italia
Service options: Table Service
Cuisine(s): Eclectic, Spanish
Rating: 4.5 stars Cost: $$$$ . Price: Casual Dining
---
Click the restaurant image to read the review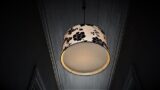 Casaluz – Santiago
Neighborhoods: Barrio Italia
Service options: Table Service
Cuisine(s): Eclectic, Spanish
Rating: 4.5 stars Cost: $$$$ . Price: Casual Dining
---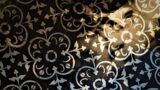 Lusitano – Santiago
Neighborhoods: Barrio Italia
Service options: Table Service
Cuisine(s): Spanish
Rating: 4.2 stars Cost: $$$$ . Price: Casual Dining
---