Ambience

75%

Service

80%

Food

65%

Creativity

65%

Value

80%
Restaurant Details
Fuente Mardoqueo
Locale:
Address: El Bosque Norte 145
Telephone: +56 2 2245 1990
Restaurant Type:
Cuisine:
Service Type:
Price:
Menu items offered:
Hours:
Sun: 12:00 pm - 11:00 pm, Mon: 12:00 pm - 11:00 pm, Tue: 12:00 pm - 11:00 pm, Wed: 12:00 pm - 11:00 pm, Thu: 12:00 pm - 11:00 pm, Fri: 12:00 pm - 11:00 pm, Sat: 12:00 pm - 11:00 pm

Review Summary
Fuente Mardoqueo serves up sandwiches that are big. But big isn't always better. Fuente Mardoqueo is proof of that. The sandwiches are almost indistinguishable from those at competitor Fuente Alemana. One plus is you won't likely have to arm-wrestle anyone for a seat like you do at the excessively over-hyped Fuente Alemana.

The full review for Fuente Mardoqueo
Review by: Ollie O Rating: stars Review Date: 01/14/2015
We recently visited all of the city's top "fuentes de soda" that offer the iconic Santiaguino sandwiches, famous for size, but not for quality.
The good news is that the décor and ambiance at Fuente Mardoqueo, although hardly memorable, is superior to what I've saw at Fuente Alemana.
The walls are painted a drab yellow and terra cotta and antique typewriters, transistor radios, and other ancient relics are hanging on the walls. At least Fuente Mardoqueo made an attempt at offering a bit of décor. Something we can't say for the majority of the competitors. The restaurant is also fairly clean, something that Fuente Suiza can't claim.
There are lots of communal tables, so you might end up sitting next to a stranger, just as you would at the bar at Fuente Alemana. But at least these communal tables are large enough to accommodate a few plates and beer steins. The bar at Fuente Aleman on Pedro de Valdivia is ridiculously narrow and the seating at the bar is even more ridiculously dense.
On all my visits to Fuente Mardoqueo, although the service wasn't top-notch, it was much friendlier and the ambience less frenetic than what I experienced at Fuente Alemana, which is nothing short of a chaotic mad-house.
The sandwiches, just like those at all the other "fuentes" are ridiculously large, with an excessive amount of low-quality condiments masking any redeeming taste lying below.
We found the churrasco sandwiches to be similar in quality. But we preferred the Lomito at Fuente Alemana. That pork sandwich at Fuente Mardoqueo was shredded and didn't look or taste appealing.
Due to a slightly superior ambiance, Fuente Mardoqueo, managed to slightly beat the overall score at Fuente Alemana.
But that said, there are still many other restaurants in Santiago offering similar sandwiches that have exceedingly better service, food and prices than what we saw at both Fuente Mardoqueo and at Fuente Alemana.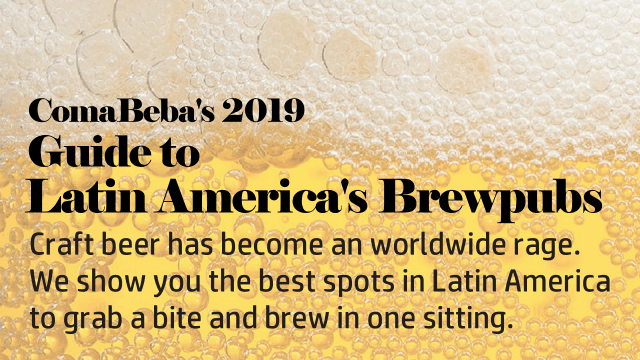 Click the restaurant image to read the review
No items found
Click the restaurant image to read the review