Ambience

95%

Service

90%

Food

95%

Creativity

90%

Value

90%

Logistics

90%
Restaurant Details
Europeo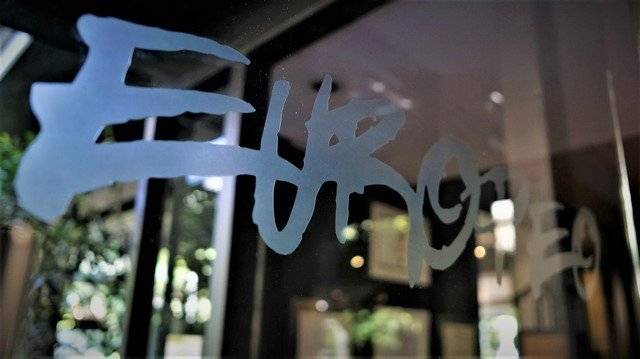 Locale: Vitacura
Address: Alonso de Córdova 2417
Telephone: +56 2 2208 3603
Restaurant Type: Formal Dining, Upscale Casual
Cuisine: Eclectic Gourmet
Service Type: Table Service
Price: $$$$
Menu items offered: Braised Meat Dishes, Breads and Pastries, Coffee, Espresso, Grilled Steaks, Oysters (on the half-shell), Pasta, Rice - Risotto, Roasted Meat Dishes, Salads, Seafood, Smoked Meat Dishes, Soups
Hours:
Mon-Sat: 12:30pm to 3pm, 7:30 to 10:30pm, Sun: Closed,

Review Summary
A smart and sophisticated decor bordering on elegant. Best choice for something approaching formal dining in Santiago. Superb ingredients in perfectly executed ingredients from simple, but interesting menu. First-class and definitely a Top-5 choice for upscale dining in Santiago.

Europeo is flying quietly under the radar. Don't get me wrong … This restaurant has received its fair share of accolades. There are plenty of plaques in the entryway giving testimony to Chef Francisco Mandiola's and Europeo's place on Santiago's culinary landscape, but you won't find Europeo appearing on any of the popular online lists of the "top restaurants in Latin America". We're about to change all that.
The restaurant has undergone a bit of a metamorphosis lately. I have been told the place used to be a bit stodgy and ultra-formal, bordering on boring. The bulk of the negative reviews on consumer review sites are from several years ago, most complaining about aloof and unfriendly service, something we did not experience on our visit to Europeo.Although the restaurant has retained a bit of its formal personality post-remodel, that retained-formality is more modern, with an understated elegance. This décor is smart and sophisticated. And the music is well suited to this dining environment.My waiter, Rodrigo, was clad in a black pinstripe shirt with a black apron. He was friendly and perfectly attentive.At both lunch and dinner, daily (except Sundays), the restaurant offers a ten-course tasting menu for $39,960, or you can order from a simple but beautifully conceived menu a la carte.In the appetizers section of the menu, the raw seafood appetizers caught my attention. I ordered the 3 oysters and 3 clams combination. The clams were 86'd on the day of my visit so I opted for the half-dozen oysters. These oysters aren't the fat Gulf Coast oysters you'd be served in New Orleans with a big dollop of horseradish and shrimp cocktail sauce … They're about half (maybe a third) of the size of those big honkers. They come from down by Chiloe, and the chef serves them up with a variety of interesting sauces and relishes.Uh. Oh. Now my roots are showing. I asked the waiter if they had something that packed a punch of heat. In just about 30 seconds there was a bottle of Tabasco sauce on the table. I mixed and matched the sauces. I think the best bite was when I put a bit of that apple and cucumber relish with a dab of the sweet, pickled onions and a single drop of Tabasco on top of one oyster, and let it slowly slide down the gullet. I was like the evil Professor in Felix the Cat, concocting every imaginable way possible to eat a tiny oyster.That was fun, but what was to follow can only be described as a culinary adventure. I ordered the Pork Belly. I thought I'd get some diminutive piece of pork and a few supporting characters. But what was served was a sizeable slice of meat with a bit of lean pork running the length of the piece and lots of ultra-creamy, fully-rendered pork fat, all glazed in a scrumptious, sweet glaze. The waiter had informed me that the celery root puree wasn't available. The flavored potato was a suitable replacement. That piece of pork belly was surrounded by bits of pasta and asparagus, and some Jerusalem artichokes that had been dry-smoked until they were almost crunchy on the outside with a rich, smoky taste. All these accompanying tidbits included some edible flower petals. Obviously, the chef was trying to make this humble piece of pork fat look a little more gourmet on the plate. It was beautifully plated. It brought new meaning to the phrase "putting lipstick on a pig".After that course, I was too full for a dessert. But I explained to the waiter that I wanted to take a picture of their most beautiful dessert. He arranged it.Out comes a gorgeous chocolate fudge and berries orchestra posing as a dessert. He urged me to taste it. I obliged. It tasted as good as it looked.Now I'm going to skip to the punch line. This is one of the best two dining outings I've experienced in Santiago and it's one of the ten best I've encountered in all of Latin America. This sexy, sophisticated décor is the perfect place for a Valentine's Day lunch or dinner. But you don't need a special occasion to enjoy it. The prices are actually quite reasonable for such good food and décor. Unlike a few restaurants in Santiago. No gimmick is needed to make the food at Europeo stand out in the crowd. It stands out doing it the old-fashioned way. With superior ingredients and flawless execution.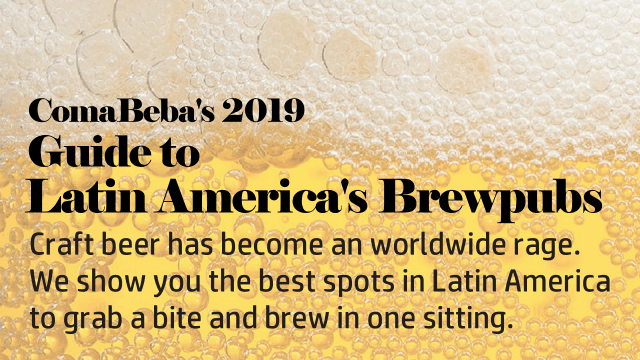 Click the restaurant image to read the review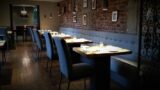 Ambrosía – Santiago
Neighborhoods: Vitacura
Service options:
Cuisine(s): Eclectic Gourmet
Rating: 4.4 stars Cost: $$$$ . Price: Casual Dining, Upscale Casual
---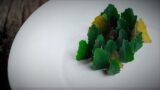 Boragó – Santiago
Neighborhoods: Vitacura
Service options: Table Service
Cuisine(s): Eclectic Gourmet
Rating: 3.5 stars Cost: $$$$$ . Price: Upscale Casual
---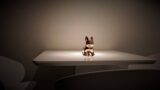 040 – Santiago
Neighborhoods: Bellavista
Service options: Table Service
Cuisine(s): Eclectic Gourmet
Rating: 4.5 stars Cost: $$$$$ . Price: Upscale Casual
---
Click the restaurant image to read the review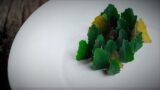 Boragó – Santiago
Neighborhoods: Vitacura
Service options: Table Service
Cuisine(s): Eclectic Gourmet
Rating: 3.5 stars Cost: $$$$$ . Price: Upscale Casual
---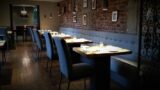 Ambrosía – Santiago
Neighborhoods: Vitacura
Service options:
Cuisine(s): Eclectic Gourmet
Rating: 4.4 stars Cost: $$$$ . Price: Casual Dining, Upscale Casual
---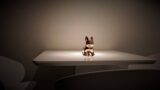 040 – Santiago
Neighborhoods: Bellavista
Service options: Table Service
Cuisine(s): Eclectic Gourmet
Rating: 4.5 stars Cost: $$$$$ . Price: Upscale Casual
---