Ambience

80%

Service

90%

Food

85%

Creativity

95%

Value

95%
Restaurant Details
Envy - Taco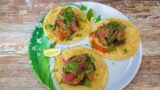 Locale: Providencia
Address: Av. Francisco Bilbao 2725
Telephone: +56 9 4279 5063
Restaurant Type: Fast Casual
Cuisine: Mexican
Service Type: Counter Service, Take-out
Price: $$$
Menu items offered: Coffee, Nachos, Tacos
Hours:
Sun: 1:00 pm to - 8:00 pm, Mon: Closed, Tue: 1:00 pm to - 8:00 pm, Wed: 1:00 pm to - 8:00 pm, Thu: 5:00 pm to - 11:00 pm, Fri: 5:00 pm to - 11:00 pm, Sat: 5:00 pm to - 11:00 pm

Review Summary
Envy-Taco dishes out nothing but tacos from a converted trailer at the Merkado Bilbao. The menu may be limited, but the flavors shout "Mexico".

The full review for Envy - Taco
Review by: Ollie O Rating: 4.1 stars Review Date: 01/10/2018
Envy-Taco was one of a couple of Santiago-area food-trucks (or food-trailers, in the case of Envy-Taco) that have been dishing out Mexican-style street food (i.e. tacos) on the streets of Santiago for a couple of years. Envy-Taco has most recently migrated to the Merkado Bilbao, a space specifically designed for food-trucks, dishing out their unique versions of the quintessential Mexican street-food, the loveable, tasty taco.
The menu is limited. Very limited. Last time we checked they were offering carnitas (pulled-pork tacos) and a vegetarian taco made with squashed-squash. But sometime they have spicy shredded chicken and for the vegetarians, a pumpkin taco. Bear in mind that the only thing Mexican about these tacos is the corn tortillas and the spice and peppers. Being vegetarian is against the law in Mexico. All citizens are required to eat pork twice a day and at least one meal with pork and eggs. So, the chance of finding a pumpkin or a squash taco in Mexico is roughly equivalent of the chance of finding a hot dog in Santiago that doesn't have sliced or pureed avocado piled on top. That would be slim to none. Notwithstanding the lack of authentic ingredients, the flavors are good. So the other minor transgressions are forgiven. If you eat a pork taco today and are looking a for a bit of variety, why not try a burrito from the other food-truck. Identical ratings to Pinche Gringo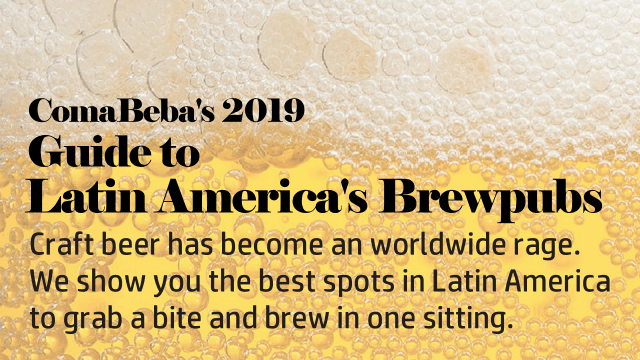 Click the restaurant image to read the review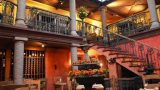 Como Agua Para Chocolate – Santiago
Neighborhoods: Bellavista
Service options: Table Service
Cuisine(s): Mexican
Rating: 4.3 stars Cost: $$$ . Price: Casual Dining
---
Catrina – Santiago
Neighborhoods: Vitacura
Service options: Table Service
Cuisine(s): Mexican
Rating: 4.1 stars Cost: $$$$ . Price: Casual Dining
---
Click the restaurant image to read the review
Catrina – Santiago
Neighborhoods: Vitacura
Service options: Table Service
Cuisine(s): Mexican
Rating: 4.1 stars Cost: $$$$ . Price: Casual Dining
---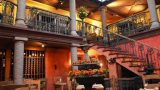 Como Agua Para Chocolate – Santiago
Neighborhoods: Bellavista
Service options: Table Service
Cuisine(s): Mexican
Rating: 4.3 stars Cost: $$$ . Price: Casual Dining
---