Ambience

80%

Service

80%

Food

80%

Creativity

95%

Value

90%
Restaurant Details
El Ranchero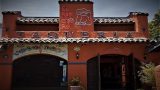 Locale: Vitacura
Address: Av Vitacura 6489
Telephone: +56 (2) 2218 2603
Restaurant Type: Casual Dining
Cuisine: Coffee - Bread - Pastries, Sandwiches-Salads
Service Type: Table Service
Price: $$$
Menu items offered: Braised Meat Dishes, Breads and Pastries, Brownies or Blondies, Coffee, Egg Breakfast Dishes, Eggs Benedict, French toast, Ice Cream, Lemon Pie, Salads, Sandwiches, Seafood
Hours:
Sun: 1:00 pm – 10:00 pm, Mon: Closed, Tue: 1:00 pm – 4:00 pm, 6:00 pm – 11:00 pm, Wed: 1:00 pm – 4:00 pm, 6:00 pm – 11:00 pm, Thu: 1:00 pm – 4:00 pm, 6:00 pm – 11:00 pm, Fri: 1:00 pm – 4:00 pm, 6:00 pm – 12:00 pm, Sat: 1:00 pm – 12:00 pm

Review Summary
El Ranchero delivers remarkably authentic Mexican cuisine, without adaptation to please the local palettes, in a pleasant ambience that says "Mexico". Reasonable prices for big portions, too.

The full review for El Ranchero
Review by: Ollie O Rating: 4.3 stars Review Date: 01/10/2018
When I first began living in Santiago, almost a decade ago, there was only one place you could find a taco … El Ranchero. A lot has changed since then. But El Ranchero is still there, way out in Vitacura, churning out tacos and margaritas.
For me, Mexican food and its better-known sister, Tex-Mex, have been part of my life for a very long time. I've been eating tacos way longer than most people have been alive. So, you can bet, finding a place that served good Mexican cuisine was high-up on my list of objectives when I came to Latin America. I first went to a couple of places that said they served Mexican cuisine. But when I saw "refried beans" or "refritos" in Mexican jargon, as "puré de porrotos" on the menu at one those restaurants, I knew I was in for a bad experience. There was "Como Agua Para Chocolate", still in business in Bellavista, but that restaurant is in a category of its own that isn't main-stream Mexican cuisine. We explain why in our review of that restaurant here. You can imagine the relief I felt when two buddies and I walked into El Ranchero and I began reading the menu and saw four pages of real Mexican cuisine that called the dishes by their real names. Yes. They had "frijoles refritos" on the menu! And you can imagine my further delight when after ordering two or three different dishes, it all tasted like real Mexican food, not some gimmicky replica designed to fool Santiaguinos. The restaurant even had a familiar kitschy Mexican look and feel. It was pretty darn close to authentic. Colorful painted furniture. Lot's of hand painted clay tiles. And even the spit stacked with seasoned meat used in the most iconic of all Mexican tacos, the "tacos al pastor". The food was good. The staff was friendly and had taken the time to learn a bit about the cuisine. The prices were better than reasonable, especially for this location in Vitacura. A decade later, there are a few new additions to the Mexican food genre in Santiago. There are a couple of "taco stands", as we call them in Texas. One is a small kiosk-like restaurant in Franklin call Envy-Taco. And the other a food-truck called Pinche Gringo. Both serve excellent renditions of popular Mexican tacos, but not much more. The other, Catrina, is a slightly more upscale restaurant on Alonso de Córdova serving a Mexican fusion that takes the cuisine to a higher, more sophisticated level. I love that place. But for a menu full of classic Mexican cuisine, just like they eat in Mexico City, El Ranchero still remains the best option in Santiago.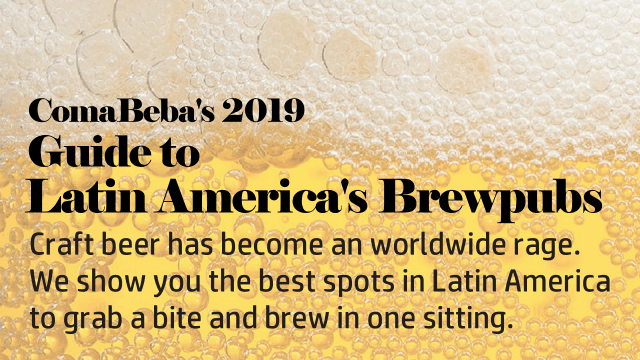 Click the restaurant image to read the review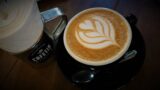 Cafetín – Santiago
Neighborhoods: Las Condes
Service options: Table Service
Cuisine(s): Coffee - Bread - Pastries, Sandwiches-Salads
Rating: 4.2 stars Cost: $$$$ . Price: Cafe, Casual Dining
---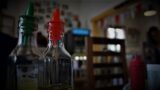 Vegan Bunker – Santiago
Neighborhoods: Barrio Italia
Service options: Table Service, Take-out
Cuisine(s): Coffee - Bread - Pastries, Sandwiches-Salads
Rating: 4.3 stars Cost: $$$ . Price: Casual Dining
---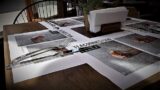 Tea Connection – Santiago
Neighborhoods: Las Condes, Providencia
Service options: Table Service
Cuisine(s): Eclectic
Rating: 4.1 stars Cost: $$$$ . Price: Casual Dining
---
Click the restaurant image to read the review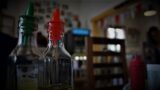 Vegan Bunker – Santiago
Neighborhoods: Barrio Italia
Service options: Table Service, Take-out
Cuisine(s): Coffee - Bread - Pastries, Sandwiches-Salads
Rating: 4.3 stars Cost: $$$ . Price: Casual Dining
---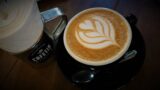 Cafetín – Santiago
Neighborhoods: Las Condes
Service options: Table Service
Cuisine(s): Coffee - Bread - Pastries, Sandwiches-Salads
Rating: 4.2 stars Cost: $$$$ . Price: Cafe, Casual Dining
---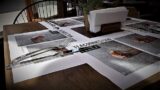 Tea Connection – Santiago
Neighborhoods: Las Condes, Providencia
Service options: Table Service
Cuisine(s): Eclectic
Rating: 4.1 stars Cost: $$$$ . Price: Casual Dining
---