Fuente Alemana
Providencia, Santiago Centro
Ambience

65%

Service

70%

Food

70%

Creativity

65%

Value

80%
Restaurant Details
Fuente Alemana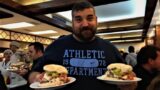 Locale: Providencia, Santiago Centro
Address: Av. Pedro de Valdivia 210
Telephone: +56 2 2232 6076
Restaurant Type: Casual Dining
Cuisine: German, Sandwiches
Service Type: Table Service
Price: $$$
Menu items offered: Hot Dogs, Sandwiches
Hours:
Sun: Closed, Mon: 10:00 am - 10:00 pm, Tue: 10:00 am - 10:00 pm, Wed: 10:00 am - 10:00 pm, Thu: 10:00 am - 10:00 pm, Fri: 10:00 am - 10:00 pm, Sat: 10:00 am - 10:00 pm

Review Summary
Fuente Alemana is the one place every Santiaguino will tell you is a "must go" with the city's best sandwiches. We disagree. Once you strip away the cultural bias, the sandwiches are grossly excessive in size, but short on quality. There is no décor and the service is chaotic and substandard. There are some really good sandwich shops in Santiago. But Fuente Alemana isn't on that list.

The full review for Fuente Alemana
Review by: Ollie O Rating: 3.5 stars Review Date: 01/14/2015
Santiaguinos take great pride in their sandwiches. They've awarded national treasure status to a few sandwiches and a hot dog.
And they revere the sandwich shops, like Fuente Alemana, as much as they do the sandwiches.
I wrote some derogatory things about both the sandwiches and all of these "fuentes de soda" in my review of Elkika Ilmenau. I won't rehash old trash here.
Let's just say that I don't like these sandwiches. They put quantity above quality. And the lack of creativity is mind-boggling.
The décor at Fuente Alemana? There's none. Unless, of course, your definition of décor includes framed health department warnings.
Most of the waitresses have the personality of a marine sergeant. After scribbling the orders on small pads of white paper, they bark out sandwich orders to little old ladies wearing hair-nets that are chaotically building sandwiches behind the bar.
This system for taking orders was invented in prehistoric times. The cash register goes "ding" when it opens.
You get the picture, right?
Oh. Did I mention you'll likely have to wait for a chance to sit in this madhouse? When you finally sit down, you'll be rubbing elbows with the guy next to you that ordered his hot dog with triple-green-goo.
I apologized at length for not mincing words in that review for "Kika" which is easily as offensive as this review. But the bottom line is that I don't like this restaurant, I don't much like those other restaurants, and I don't like these sandwiches.
But if you don't want to buck tradition, if you like all that goo dribbling down the side of your sandwich, and if you take great pride in eating a sandwich with a knife and fork under blinding light, well, Fuente Alemana's got your ticket.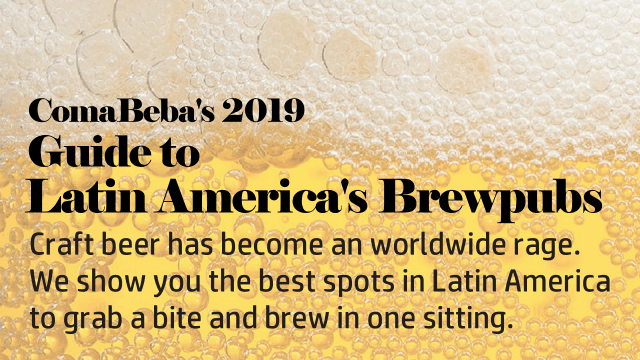 Click the restaurant image to read the review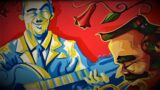 Ciudad Vieja – Santiago
Neighborhoods: Bellavista, Santiago
Service options: Table Service
Cuisine(s): Sandwiches
Rating: 4.4 stars Cost: $$$ . Price: Casual Dining
---
La Sanguchera – Santiago
Neighborhoods: Providencia
Service options: Table Service
Cuisine(s): German, Sandwiches
Rating: 4.0 stars Cost: $$$ . Price: Casual Dining
---
Click the restaurant image to read the review
La Sanguchera – Santiago
Neighborhoods: Providencia
Service options: Table Service
Cuisine(s): German, Sandwiches
Rating: 4.0 stars Cost: $$$ . Price: Casual Dining
---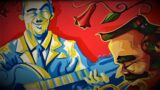 Ciudad Vieja – Santiago
Neighborhoods: Bellavista, Santiago
Service options: Table Service
Cuisine(s): Sandwiches
Rating: 4.4 stars Cost: $$$ . Price: Casual Dining
---