Confitería Torres
Downtown (El Centro), Las Condes
Ambience

90%

Service

90%

Food

90%

Creativity

85%

Value

90%
Restaurant Details
Confitería Torres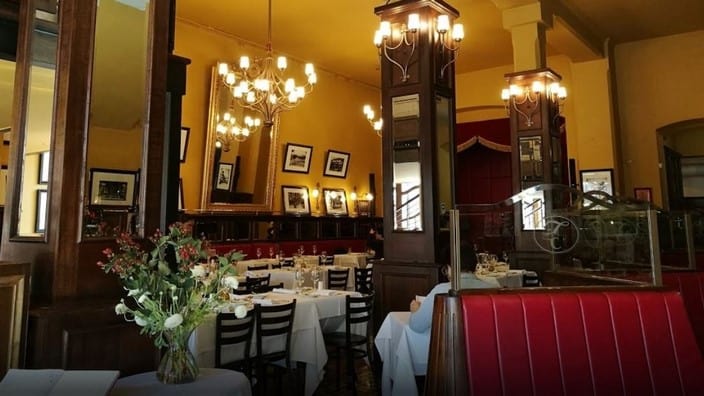 Locale: Downtown (El Centro), Las Condes
Address: Isidora Goyenechea 2962
Telephone: +56 2 2333 2639
Restaurant Type: Casual Dining
Cuisine: Chilean
Service Type: Table Service
Price: $$$
Menu items offered: Braised Meat Dishes, Breads and Pastries, Ceviche - Aquachile, Charcuterie, Cheesecake, Coffee, Crème brûlée, Egg Breakfast Dishes, Empanadas, Grilled Steaks, Ice Cream, Pasta, Paté, Roasted Meat Dishes, Salads, Sandwiches, Seafood, Soups, Tapas - Finger Foods - Snacks
Hours:
Sun: 12:00 pm - 10:30 pm, Mon: 10:30 am - 12:00 am, Tue: 10:30 am - 12:00 am, Wed: 10:30 am - 12:00 am, Thu: 10:30 am - 12:00 am, Fri: 10:30 am - 12:00 am, Sat: 10:30 am - 12:00 am

Review Summary
Confitería Torres, downtown, transports diners back to the end of the 19th century in a setting where it wouldn't be uncommon to see President Barros Luco eating his favorite sandwich at the next table. The Las Condes location has a unique French bistro ambience that's great for lounging and watching passersby. You won't find a burger on the menu. That's the beauty of the Confitería Torres!

The full review for Confitería Torres
Review by: Ollie O Rating: 4.5 stars Review Date: 01/14/2018
Confitería Torres is a restaurant with a long and notorious history in Santiago. Of course, the current owners were not necessarily part of that heritage but nevertheless they have capitalized on that history in their marketing efforts and in their attempt to bring traditional Chilean recipes to fruition in their restaurants. One location is on Alameda close to the Chilean equivalent of the White House's Oval Office, La Moneda. This location has a beautiful antique bar and décor that plays up the rich history of the restaurant, allegedly once frequented by famous government officials.
You'll see a large antique carved wood bar and lots of wood paneling. Pretty white table cloths and heavy shiny silverware. Pictures of presidents of Chile on the wall, all of whom dined at the restaurant. It seems most every large city in Latin America has one of these famed little cafes. Places where people gathered to have a pastry and a cup of tea or coffee since time immemorial.
The other location, which is the one I frequent, is located on restaurant row (Isidora Goyenechea) in modern, fashionable, Las Condes.
In this location the restaurant projects a completely different atmosphere, more similar to a French bistro with tables on the sidewalk and in the covered open-air terrace at the front of the restaurant. When the restaurant has empty tables in the covered terrace the chairs are always arranged facing the sidewalk as if to encourage the patrons to watch the passersby on the sidewalk.
In the spring and summer months this restaurant is full of tourists and wealthy locals wanting to bask in this entertaining environment. Some nights there is live music on the terrace. But every afternoon and evening, the sidewalk tables are an enjoyable place to dine. I often strike up a conversation with adjoining tables which is easy to do in this comfortable environment.
The menu is strictly traditional Chilean recipes, from seafood soups and steaks to sandwiches, all good variations on the most traditional Chilean recipes.
You'll frequently see the owner roaming from table to table making sure all his regular clients and a few tables full of tourists are enjoying the experience.
Confitería Torres exhibits an uncharacteristic attention to detail found in very few Chilean restaurants. The owner closely oversees the restaurant and it shows. The service and execution are usually "spot on" since the owner demands it. He walks around watching every phase of the dinner service making sure all is up to snuff.
On a recent visit our table ordered the Pollo Cochifrito, the Filete al Cilantro (beef tenderloin) accompanied by a Pastel de Chuchoca, and a lomo vetado (rib eye steak) with grilled vegetables. The owner, sitting at the next table, offered us some "off menu" items, humitas (similar to Mexican tamales) but unfortunately, we were soon advised that they had already served up the full allotment of these special appetizers.
But after being seated, we were quickly provided an assortment of rolls and sopaipillas and the traditional butter and Chilean salsa, pebre.
The steaks were perfectly cooked. The filet was cooked "al cilantro", prepared in a marinade of olive oil, cilantro and herbs. The chicken breasts were stuffed with ham and asparagus and served with a creamy mushroom sauce and a side of white rice.
The most popular dishes of the traditional dishes are the Chupe de Jaíba (a crab stew) and the Arróz Chilote, served in hot clay cauldron with steaming rice in a creamy seafood stew. The restaurant is also noted for one of the best renditions of the Barros Luco sandwich, named after a former President that frequently ordered the sandwich and for which it was created by the chef at the restaurant more than a century ago. It's merely a few strips of tenderloin steak and a big slice of melted cheese oozing out the side of the sandwich. Everyone should have at least one Barros Luco in their lifetime. I plan to have put away about 50 of them before I meet my maker.
That evening with friends out on the sidewalk at Confitería Torres in Las Condes was one of those memorable evenings. It was just the perfect cool summer night with no shortage of people to watch strolling by on the sidewalk. Execution of the meal spot-on.
Confitería Torres serves breakfast, lunch and dinner. Late morning and early afternoon, it's the best spot in Santiago for tea or coffee. Try the Raspberry Merengue pie. A heavenly little pastry that is bound to please.
As the sun sets, try the finger-foods and charcuterie platter chock-full of delicious little morsels. That salty Iberian ham tastes best with a cold stein of Kunstmann unfiltered lager.
Confitería Torres is in a class of its own among Santiago's restaurants. You won't experience any cutting-edge culinary feats or molecular gastronomy. Just century-old recipes prepared and served with an attention to detail that's unequaled in Santiago. To be taken back to another era for dining or tea, try the historical location downtown across from La Moneda. For lounging in the ambience of a French bistro, the Las Condes location is a sure bet.
But one thing's for certain. Whether you're a tourist, an expatriate a local, you need to make Confitería Torres a part of your dining repertoire.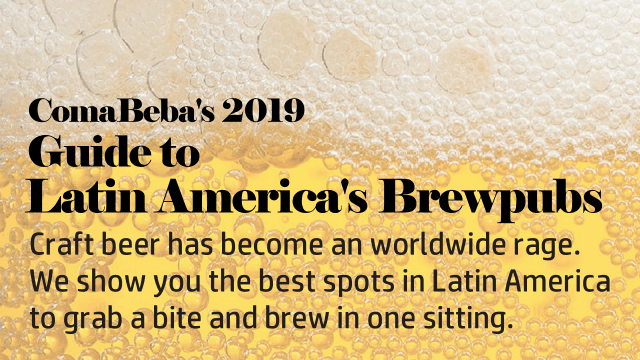 Click the restaurant image to read the review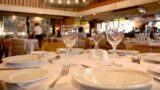 Eladio – Santiago
Neighborhoods: Providencia
Service options: Table Service
Cuisine(s): Chilean
Rating: 4.2 stars Cost: $$$ . Price: Casual Dining
---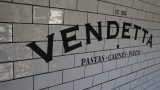 Vendetta – Santiago
Neighborhoods: Downtown (El Centro), Las Condes
Service options: Table Service
Cuisine(s): Chilean
Rating: 4.5 stars Cost: $$$ . Price: Casual Dining
---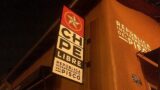 Chipe Libre – Santiago
Neighborhoods: Barrio Lastarria
Service options: Table Service
Cuisine(s): Chilean, Peruvian
Rating: 4.6 stars Cost: $$$ . Price: Casual Dining
---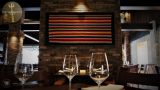 Panchita – Santiago
Neighborhoods: Vitacura
Service options: Table Service
Cuisine(s): Peruvian
Rating: 4.5 stars Cost: $$$$$ . Price: Casual Dining, Family Dining
---
Click the restaurant image to read the review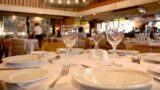 Eladio – Santiago
Neighborhoods: Providencia
Service options: Table Service
Cuisine(s): Chilean
Rating: 4.2 stars Cost: $$$ . Price: Casual Dining
---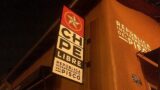 Chipe Libre – Santiago
Neighborhoods: Barrio Lastarria
Service options: Table Service
Cuisine(s): Chilean, Peruvian
Rating: 4.6 stars Cost: $$$ . Price: Casual Dining
---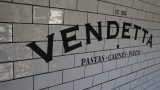 Vendetta – Santiago
Neighborhoods: Downtown (El Centro), Las Condes
Service options: Table Service
Cuisine(s): Chilean
Rating: 4.5 stars Cost: $$$ . Price: Casual Dining
---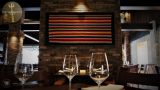 Panchita – Santiago
Neighborhoods: Vitacura
Service options: Table Service
Cuisine(s): Peruvian
Rating: 4.5 stars Cost: $$$$$ . Price: Casual Dining, Family Dining
---