Concha y Toro Wine Bar
Santiago
Ambience

90%

Service

90%

Food

90%

Creativity

85%

Value

95%
Restaurant Details
Concha y Toro Wine Bar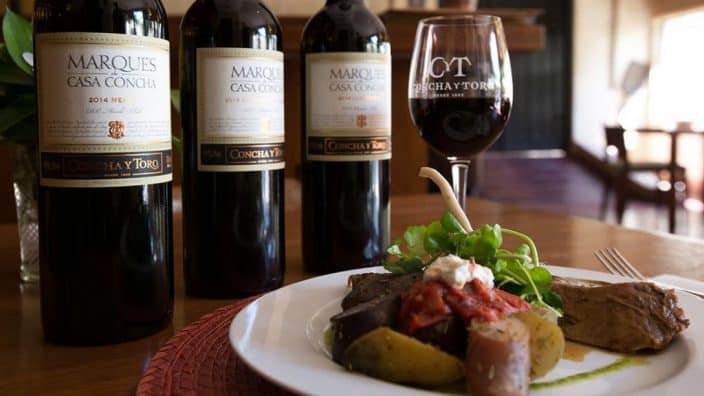 Locale: Santiago
Address: Av. Virginia Subercaseaux 210, Pirque
Telephone: +56 2 2476 5647
Restaurant Type: Casual Dining, Gastropub
Cuisine: Chilean, Eclectic
Service Type: Table Service
Price: $$$$
Menu items offered: Braised Meat Dishes, Brownies or Blondies, Carpaccios - Tartares, Ceviche - Aquachile, Charcuterie, Cheesecake, Coffee, Empanadas, Hamburgers, Ice Cream, Roasted Meat Dishes, Salads, Sandwiches, Seafood, Smoked Meat Dishes, Tapas - Finger Foods - Snacks
Hours:
Sun: 9:30 am - 6:30 pm, Mon: 9:30 am - 6:30 pm, Tue: 9:30 am - 6:30 pm, Wed: 9:30 am - 6:30 pm, Thu: 9:30 am - 6:30 pm, Fri: 9:30 am - 6:30 pm, Sat: 9:30 am - 6:30 pm

Review Summary
Concha y Toro offers a pleasant ambiance on the wine producer's vineyard on the edge of town for enjoying wine and a gourmet meal at better than reasonable prices.

The full review for Concha y Toro Wine Bar
Review by: Ollie O Rating: 4.5 stars Review Date: 12/21/2018
Located just thirty-minutes outside of Santiago, Concha y Toro Wine Bar, located on Chile's most prolific wine producer's estate and winery, offers gourmet quality cuisine paired with some of Latin America's best wines in a picturesque setting that rivals anything in Bordeaux or Napa Valley.
A tour of the facilities and post-tour wine tasting are why most visitors to Santiago make the Concha y Toro estate a destination on their sightseeing map. But foreigners and locals alike can also enjoy some gourmet cuisine at the wine bar and restaurant located on the vineyard grounds.
The restaurant is nothing pretentious. The décor is actually a bit rustic. There is an indoor seating area, but I've never dined there. I've always dined out in the open air, under an umbrella, at the tables occupying the vineyard's courtyard adjacent to the restaurant. There's a view of the mountains and the grapevines as far as the eye can see. Occasionally, a peacock comes strolling by the tables.
Of course, you'll have the choice of C&T's full line of wines, many available by the glass, including the world-class Don Melchor Cabernet Sauvignons and the unique Almaviva blend, the fruit of a partnership between the premier name in French wine production, Rothschild, and Chile's premier wine producer, Concha y Toro.
A fine glass of wine deserves to be savored with an equally enjoyable meal. You'll be able to do just that at Concha y Toro Wine Bar.
The menu is about what you'd expect from a restaurant situated on a world-class vineyard. Of course, there are charcuterie and cheese platters, ceviche, and empanadas. And the menu offers several excellent salads, seafood and pasta dishes, including a vegetarian lasagna. But the stars of the show are the main-course dishes featuring lamb braised in wine from the C&T vineyards or a steak in a red-wine reduction.
Execution is spot-on. It's on par with Santiago's best upscale restaurants. Service is attentive, informative and friendly. I've seen consumer reviews stating that the prices are high at this restaurant. To the contrary, the beef and lamb main-course dishes at this restaurant are priced lower than similar menu items at Mision Wine Bar and La Bodeguita de Miguel Torres, two similar restaurants in Santiago. In fact, I consider this one of the best values in the city.
This is truly a pleasant outing. Yes, it's a bit out of the way. But it's worth the drive. You'd be hard-pressed to find a better way to spend a Sunday afternoon.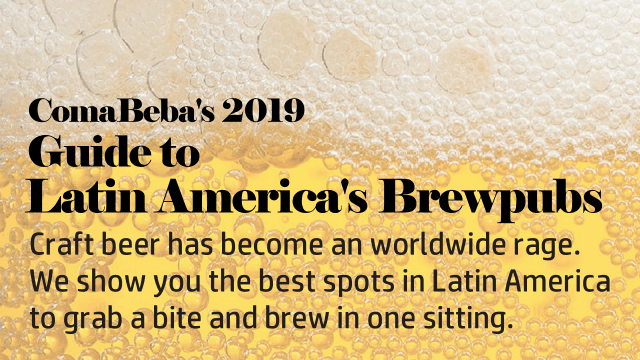 Click the restaurant image to read the review
17° / 56° – Santiago
Neighborhoods: Providencia
Service options: Table Service
Cuisine(s): Eclectic
Rating: 4.2 stars Cost: $$$ . Price: Casual Dining, Gastropub
---
Ambrosía Bistro – Santiago
Neighborhoods: Providencia
Service options: Table Service
Cuisine(s): Eclectic
Rating: 4.2 stars Cost: $$$ . Price: Casual Dining, Gastropub
---
Click the restaurant image to read the review
Ambrosía Bistro – Santiago
Neighborhoods: Providencia
Service options: Table Service
Cuisine(s): Eclectic
Rating: 4.2 stars Cost: $$$ . Price: Casual Dining, Gastropub
---
17° / 56° – Santiago
Neighborhoods: Providencia
Service options: Table Service
Cuisine(s): Eclectic
Rating: 4.2 stars Cost: $$$ . Price: Casual Dining, Gastropub
---