Como Agua Para Chocolate
Bellavista
Ambience

85%

Service

85%

Food

85%

Creativity

90%

Value

80%
Restaurant Details
Como Agua Para Chocolate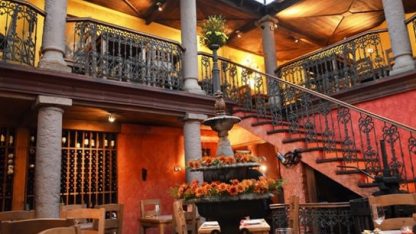 Locale: Bellavista
Address: Constitución 88
Telephone: +56 (2) 2777 8740
Restaurant Type: Casual Dining
Cuisine: Mexican
Service Type: Table Service
Price: $$$
Menu items offered: Braised Meat Dishes, Coffee, Oysters (on the half-shell), Salads, Seafood
Hours:
Sun: 12:30 pm – 3:45 pm, 7:30 pm – 12:00 am, Mon: 12:30 pm – 4:30 pm, 7:00 pm – 12:00 am, Tue: 12:30 pm – 4:30 pm, 7:00 pm – 12:00 am, Wed: 12:30 pm – 4:30 pm, 7:00 pm – 12:00 am, Thu: 12:30 pm – 4:30 pm, 7:00 pm – 12:00 am, Fri: 12:30 pm – 4:30 pm, 7:00 pm – 12:00 amq, Sat: 12:30 pm – 4:30 pm, 7:00 pm – 12:00 am

Review Summary
Como Agua para Chocolate attempts to replicate the props and some of the recipes in the popular mid-20th century Mexican film by the same name. The food, although not truly main-steam Mexican cuisine, is tasty and typically well-executed.

The full review for Como Agua Para Chocolate
Review by: Ollie O Rating: 4.3 stars Review Date: 01/10/2018
Como Agua para Chocolate bills itself as a restaurant serving Mexican cuisine. And in a strange contorted sense, I suppose that's true. But the menu is not classic Mexican cuisine. In fact, two-thirds of the menu isn't even remotely Mexican.
For those of you that are not familiar with Mexican literature and cinema, "Como Agua para Chocolate" was a popular novel in Mexico in the mid-20th century that spurned the making of a film by the same name that achieved fame. At the peak of its popularity it was the highest-grossing Spanish-language film ever released in the United States, which incidentally, has a larger Spanish-speaking population that Spain. In the book and the movie, the female protagonist has a love for cooking and her adventures in the kitchen and her unique recipes are woven into the plot of the novel and movie. The restaurant, Como Agua para Chocolate, replicates a few of Tita's recipes on the menu, which are not part of mainstream Mexican cuisine, and the restaurant is decorated in a kitschy and gimmicky fashion. It's as if the dining room, filled with props, were the stage of a Broadway reproduction of the popular film. There are a few dishes on the menu, that have the look and feel of a cuisine indigenous to the Yucatan peninsula, but that's very different than the cuisine you'd see the country's big capital city and the central and northern regions of Mexico. The majority of the menu isn't even remotely connected to Mexican cuisine. Menu items like "panko encrusted, fried shrimp", raviolis and sorrentinos, "pork tenderloin with pistachios and blueberry sauce", and a "Belgian trilogy of chocolates" have about as much connection to Mexico as pizza does to China. That said, the décor is interesting, and the locals and tourists eat up the gimmicky ambience. And the food is actually pretty tasty, albeit miles away from being Mexican. So, if you want a showy production of a meal, Como Agua para Chocolate delivers just that. And a few of the menu items are very tasty. But if you want something a bit more Mexican, El Ranchero (for mainstream Mexican cuisine) or Catrina (for an upscale version of Mexican cuisine) are much better options.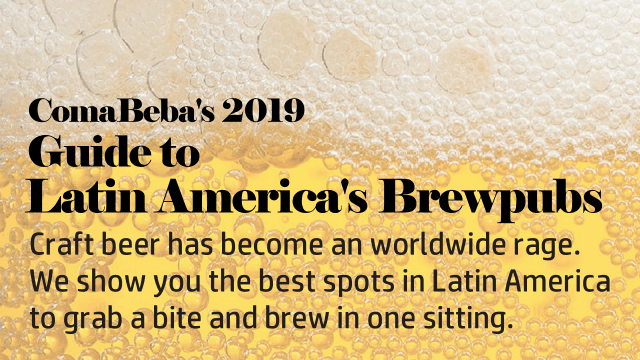 Click the restaurant image to read the review
Catrina – Santiago
Neighborhoods: Vitacura
Service options: Table Service
Cuisine(s): Mexican
Rating: 4.1 stars Cost: $$$$ . Price: Casual Dining
---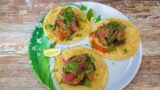 Envy-Taco – Santiago
Neighborhoods: Providencia
Service options: Counter Service, Take-out
Cuisine(s): Mexican
Rating: 4.1 stars Cost: $$$ . Price: Fast Casual
---
Click the restaurant image to read the review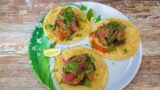 Envy-Taco – Santiago
Neighborhoods: Providencia
Service options: Counter Service, Take-out
Cuisine(s): Mexican
Rating: 4.1 stars Cost: $$$ . Price: Fast Casual
---
Catrina – Santiago
Neighborhoods: Vitacura
Service options: Table Service
Cuisine(s): Mexican
Rating: 4.1 stars Cost: $$$$ . Price: Casual Dining
---