Chili's
Providencia, Vitacura
Ambience

75%

Service

65%

Food

65%

Creativity

75%

Value

75%
Restaurant Details
Chili's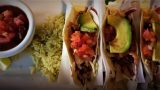 Locale: Providencia, Vitacura
Address: Andrés Bello 2425
Telephone: +56 2 2307 6663
Restaurant Type: Casual Dining
Cuisine: American Cuisine, Eclectic
Service Type: Delivery, Table Service, Take-out
Price: $$$
Menu items offered: Brownies or Blondies, Cheesecake, Egg rolls - Fried spring rolls, Fried Calamari, Grilled Steaks, Hamburgers, Hot Wings, Ice Cream, Molten Chocolate Lava Cake, Nachos, Pasta, Pizza, Roasted Meat Dishes, Salads, Sandwiches, Seafood, Soups, Tapas - Finger Foods - Snacks
Hours:
Sun: 10:30 am - 9:00 pm, Mon: 10:30 am - 9:00 pm, Tue: 10:30 am - 9:00 pm, Wed: 10:30 am - 9:00 pm, Thu: 10:30 am - 9:00 pm, Fri: 10:30 am - 9:00 pm, Sat: 10:30 am - 9:00 pm

Review Summary
Chili's in Santiago, Chile. Has a nice rhythm doesn't it? Sounds better than the food tastes. The only thing worse than the food is the service and the competency of the guys in management.

The full review for Chili's
Review by: Ollie O Rating: 3.6 stars Review Date: 01/14/2015
I ate my first burger at Chili's at one of the first locations on Westheimer Road in Houston, Texas. At the time it was, I believe, the best burger I'd ever munched down on. That was 1977. After moving to Dallas soon after, I found myself making a trip to the original Chili's on Greenville Ave near Park Lane for an Old Timer with Cheese at least three or more times a month. While I was waiting for the burger to be delivered, I'd sit in those familiar booths and peruse all the Terlingua Chili Cookoff photos decking the walls.
Now, a couple of years after that cookoff celebrated its 50th birthday, there are more than 1,600 Chili's restaurants worldwide. And as you might imagine, with that huge growth, those burgers lost a bit of what made them special on that inaugural visit, including the chili. But Chili's still churns out a pretty good burger in most restaurants in the USA and selected restaurant internationally. We thought the burger in Lima was pretty darn good. The restaurant franchise just recently found its way to Santiago, filling a void left by the demise of several locations of TGI Fridays, Applebee's and Ruby Tuesday. Would the Chili's unique "Southwestern USA" version of the great American bistro be more successful? So far, the Santiago version of this popular restaurant has not only scored a miss, it's entirely missed the target. International franchisor, Brinker International's failure to adequately train international franchisee employees and oversee international implementation of the brand raises serious questions about the feasibility of international expansion for the chain. That's all fancy restaurant management talk. It translates to this. The restaurants at Alta Las Condes and Costanera Center have mediocre management, service and food. These restaurants are horribly average or worse with inconsistent service and food. Burgers that are not seared, that are sometimes undercooked, and sometime overcooked. Chicken and shrimp dishes that are horribly executed and bland. About the only thing remotely close to being acceptable are the ribs. But even those are half-baked replica (pardon the pun) of the real deal. To sum it up, Chili's isn't a really bad restaurant. It's just a horribly average one.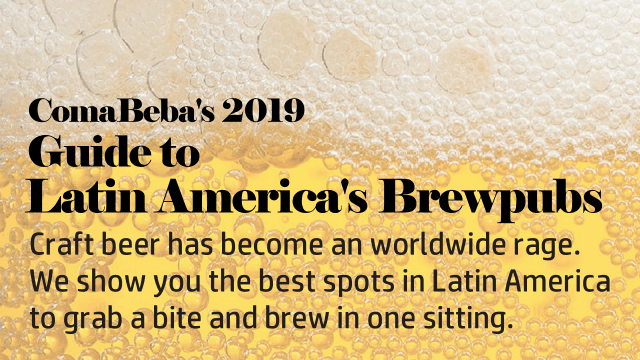 Click the restaurant image to read the review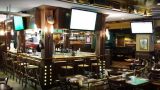 Sport Café – Santiago
Neighborhoods: Las Condes
Service options: Table Service
Cuisine(s): American Cuisine, Eclectic
Rating: 3.6 stars Cost: $$$ . Price: Casual Dining, Gastropub
---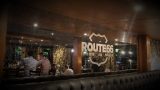 Route 66 – Santiago
Neighborhoods: Las Condes
Service options: Delivery, Table Service, Take-out
Cuisine(s): American Cuisine, Eclectic
Rating: 4.2 stars Cost: $$$ . Price: Casual Dining
---
Click the restaurant image to read the review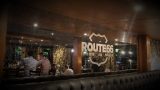 Route 66 – Santiago
Neighborhoods: Las Condes
Service options: Delivery, Table Service, Take-out
Cuisine(s): American Cuisine, Eclectic
Rating: 4.2 stars Cost: $$$ . Price: Casual Dining
---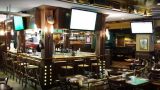 Sport Café – Santiago
Neighborhoods: Las Condes
Service options: Table Service
Cuisine(s): American Cuisine, Eclectic
Rating: 3.6 stars Cost: $$$ . Price: Casual Dining, Gastropub
---