Ambience

80%

Service

70%

Food

85%

Creativity

95%

Value

80%
Restaurant Details
Catrina
Locale: Vitacura
Address: Alonso de Córdova 4073
Telephone: +56 9 9777 3262
Restaurant Type: Casual Dining
Cuisine: Mexican
Service Type: Table Service
Price: $$$$
Menu items offered: Coffee, Nachos, Roasted Meat Dishes, Salads, Soups, Tacos, Tapas - Finger Foods - Snacks
Hours:
Sun: 12:00 pm to - 5:00 pm, Mon: 12:00 pm to - 8:00 pm, Tue: 12:00 pm to - 8:00 pm, Wed: 12:00 pm to - 8:00 pm, Thu: 12:00 pm to - 10:00 pm, Fri: 12:00 pm to - 10:00 pm, Sat: 12:00 pm to - 10:00 pm

Review Summary
Catrina brings the taste of Mexico to Vitacura, dishing out some great flavors. Execution of the short list of Mexican-cuisine classics is typically good, although short on heat. Service is inconsistent and lackluster, with lack of attention to details.

The full review for Catrina
Review by: Ollie O Rating: 4.1 stars Review Date: 01/10/2018
Catrina brings the taste of Mexico to this haughty location on Alonso de Córdova, dishing out some great flavors. After a rough start, with lots of consumers leaving negative reviews on the various consumer review sites, Catrina seems to have upped their game a bit, now offering slightly better service and execution of a limited, but promising menu.
The menu, although short, offers all the mainstays of the cuisine of central Mexico, including tacos, quesadillas, enchiladas, a molcahete (a lava-rock bowl made for grinding and cooking in Mexican cuisine) and a chicken with mole, the quintessential Mexican sauce made with spicy roasted poblano-peppers and chocolate. The execution of this short menu is typically up to snuff. The menu items may lack the spice and heat that is customary in Mexican and Tex-Mex cuisine, but still are tasty. Catrina has issues with inconsistent service. During peak hours it takes forever to deliver orders that should take no more than five to ten minutes to prepare. The waitresses are inadequately trained and can't quite seem to get the routine down pat. And, after being open for more than a year a half, as of late-2018, this restaurant still had not acquired a license to sell alcohol. A meal of Mexican cuisine without a Modelo Negra, a Corona or a shot of tequila or mezcal, is like a cake without frosting. Consumer reviews complain of high prices, but we found the prices to be reasonable for this location in Vitacura. Certainly, a meal can be had here for half of what you'd pay at most restaurants within a couple of blocks of Catrina. Catrina has the potential to be one of the best restaurants in the city. But the lack of attention to details in the front room keeps the restaurant from living up to its true potential.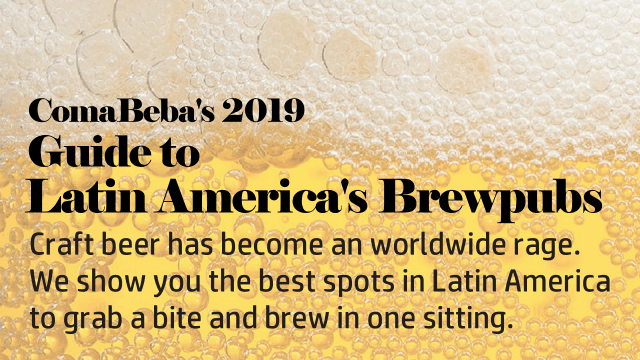 Click the restaurant image to read the review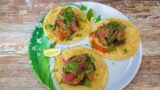 Envy-Taco – Santiago
Neighborhoods: Providencia
Service options: Counter Service, Take-out
Cuisine(s): Mexican
Rating: 4.1 stars Cost: $$$ . Price: Fast Casual
---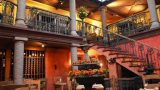 Como Agua Para Chocolate – Santiago
Neighborhoods: Bellavista
Service options: Table Service
Cuisine(s): Mexican
Rating: 4.3 stars Cost: $$$ . Price: Casual Dining
---
Click the restaurant image to read the review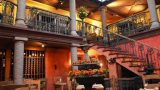 Como Agua Para Chocolate – Santiago
Neighborhoods: Bellavista
Service options: Table Service
Cuisine(s): Mexican
Rating: 4.3 stars Cost: $$$ . Price: Casual Dining
---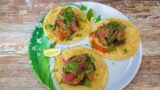 Envy-Taco – Santiago
Neighborhoods: Providencia
Service options: Counter Service, Take-out
Cuisine(s): Mexican
Rating: 4.1 stars Cost: $$$ . Price: Fast Casual
---