Ambience

90%

Service

90%

Food

90%

Creativity

90%

Value

90%
Restaurant Details
Casaluz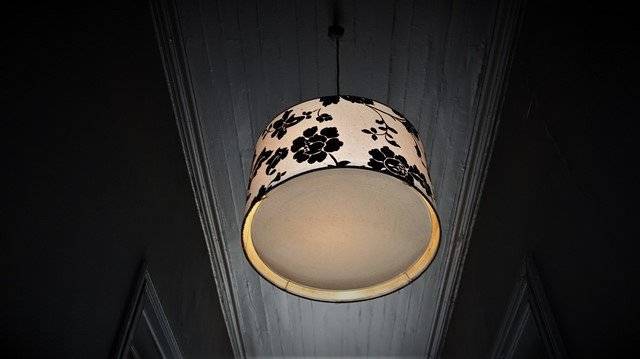 Locale: Barrio Italia
Address: Avda Italia 805
Telephone: +59 2 2918 7204
Restaurant Type: Casual Dining
Cuisine: Eclectic, Spanish
Service Type: Table Service
Price: $$$$
Menu items offered: Braised Meat Dishes, Carpaccios - Tartares, Charcuterie, Coffee, Desserts, Espresso, Grilled Steaks, Pasta, Rice - Risotto, Roasted Meat Dishes, Salads, Seafood, Soups, Tapas - Finger Foods - Snacks, Tiramisu
Hours:
Sun: 1pm to 4:30pm, Tue-Sat: 1pm to 4pm, 8pm to 12am, Mon: Closed

Review Summary
Casaluz, in Barrio Italia, is wearing silk undergarments below a tattered overcoat. It's the closest thing to gourmet in Barrio Italia. Good food, service and ambience. And good prices, too.

Casaluz is situated on the far northern edge of Barrio Italia, Santiago's funky Bohemian neighborhood that's evolving into a Hipster hangout. The neighborhood, once a late-night bar destination, is now a popular hangout on weekends for lovers of arts and crafts, vegetarian cuisine, and organic foodstuffs, all being sold by countless little vendors nestled into portals along Avenue Italia and Condell.
Casaluz is leading the campaign to turn this little neighborhood toward legitimacy. Hidden under a laid-back tattered overcoat, Casaluz is wearing some undergarments made of silk.The décor is an odd mixture of antique flea market and minimalist elements, all tastefully done. The long bar and dining rooms surrounding a plant-filled solarium are pleasant enough, but the star of the ambiance-show is the lush terrace hidden at the back of the property.Even on a warm day, the water trickling down from the waterfall on the back-garden wall and the lush overgrowth keep the temperature in that beautiful courtyard cool as a cucumber.The menu is sort of Chile meets Spain, drinks a pitcher of Sangría, and conceives a beautiful Latin American love-child. Lots of tapas. Mediterranean-inspired main-course dishes. Some fancy deconstructed desserts.It was all way more pleasant than I was expecting.I ordered three of the tapas dishes.A goat-cheese fritter in a crisp fried batter, the charred octopus and a spicy shrimp dish. As you can see, the presentation of the dishes was impressive. They tasted as good as they looked. Service, albeit not perfect, was good. There was a manager keeping a careful eye on the entire terrace, spotting any tables in need of service, and alerting a waiter to handle. That type of proactive management in Chilean restaurants it rare. From the unexpected variety of the well-executed menu to the impressive décor and service, Casaluz delivers. That it's hidden away in funky Barrio Italia is just an interesting bonus, especially for the nearby residents. We were tempted to put Casaluz into both the casual dining and upscale casual dining categories, but felt it clearly fell on the more casual side. Which is, perhaps, a good thing. The prices were commensurate with far less sophisticated dining options. Thus the good rating on value.This, and El Camino, a block away, are two of the most unique and best restaurants in the city. Worth a trip from Vitacura!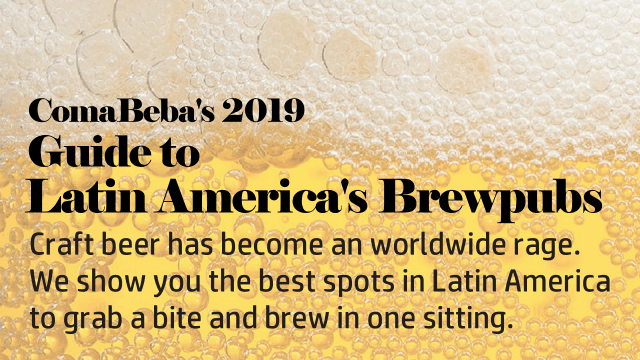 Click the restaurant image to read the review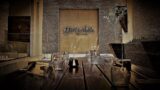 Gracia Tapas & Bar – Santiago
Neighborhoods: Las Condes
Service options: Table Service
Cuisine(s): Spanish, Tapas - Finger Foods
Rating: 4.5 stars Cost: $$$$ . Price: Casual Dining, Gastropub
---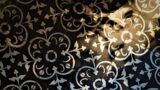 Lusitano – Santiago
Neighborhoods: Barrio Italia
Service options: Table Service
Cuisine(s): Spanish
Rating: 4.2 stars Cost: $$$$ . Price: Casual Dining
---
Click the restaurant image to read the review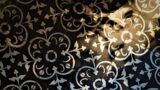 Lusitano – Santiago
Neighborhoods: Barrio Italia
Service options: Table Service
Cuisine(s): Spanish
Rating: 4.2 stars Cost: $$$$ . Price: Casual Dining
---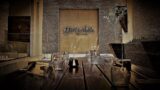 Gracia Tapas & Bar – Santiago
Neighborhoods: Las Condes
Service options: Table Service
Cuisine(s): Spanish, Tapas - Finger Foods
Rating: 4.5 stars Cost: $$$$ . Price: Casual Dining, Gastropub
---