Ambience

85%

Service

60%

Food

75%

Creativity

90%

Value

75%
Restaurant Details
Bocanáriz
Locale:
Address: José Victorino Lastarria 276
Telephone: +56 (2) 2638 9893
Restaurant Type:
Cuisine:
Service Type:
Price:
Menu items offered:
Hours:
Mon-Wed: 12pm to 12am, Thu-Sat: 12pm to 12:30am, Sun: 7pm to 11pm

Review Summary
Bocanáriz offers over 300 Chilean wines, with a range of wine flights and wine verticals. Wines can be paired with dishes from an interesting and well-executed menu. Pleasant décor. Popular, but crowded. Unfortunately, substandard service on our last visit.

On the roadmap of touristy sightseeing destinations, Santiago de Chile is certainly not a locale with a big circle drawn around it. For backpackers, trekkers, and sportsmen, it's a springboard to other destinations, like Patagonia and the Tierra del Fuego. For skiers, it's the most likely destination for beginning an Andes skiing adventure.
But Chile's bourgeoning wine industry has made Santiago a destination for wine enthusiasts worldwide. It's the only country in the world that produces wine from the grape, Carménère, originally a French cultivar that was wiped out by disease in Europe, and only recently discovered to still be flourishing in Chile.Capitalizing on the growing interest in Chilean wines, restaurateur Jerome Reynes, oenologist Katherine Hidalgo, and winemaker, Daniela Lorenzo, took a leap of faith in 2012 with the opening of Bocanáriz, a wine bar and restaurant specializing in an expansive list of Chilean wines, and providing a sophisticated and well-executed menu dedicated to providing perfect food pairings for choice Chilean varietal and vintages.The décor is simple. It features a few murals dedicated to promoting the restaurant's theme and a vast chalkboard with dozens upon dozens of Chilean wines available in the restaurant.For residents and visitors seeking to explore the vast array of available wines, Bocanáriz provides several pages of flights (sample size tastings of different varietals) and verticals, allowing patrons to compare a single varietal across a range of vintages.If diversity of menu choices were one of our rating categories, Bocanáriz would score 5 stars. The menu is arranged in an uncustomary fashion, offering dishes in sections according to taste, texture or cooking method. There are unique salt water seafood offerings such a oysters on the half-shell and sea urchin. A section for smoked, stewed and cured, with unique meats like wild boar and venison. Vegetarian dishes, like the vegetarian antipasto platter and a vegetable curry. There's a little bit of everything to please about any finicky diner. And here's some good news for non-conformists, not a single burger on the menu.On a recent visit I tried the "catch of the day ceviche" with cucumber, avocado and passion fruit. Very refreshing and unique. And the trout "concato" stuffed with sundried tomatoes and caramelized onion purée was heavily smoked creating a very interesting flavor.I was wanting to sample a few of the red wines on the menu so we ordered a flight of Classic reds. A Tabali Talud, Cabernet Sauvignon, a Chilean wine that's popular with locals, a Viu Manent Secreto, Malbec, and the Santa Rita Casa Real, Syrah. All average-quality wines, but certainly interesting for a wine enthusiast visiting the city since these wines are not readily available outside of Chile.I think the theme of this restaurant is what makes it unique. The food, although not outstanding, was interesting and well-executed. And the restaurant is almost always full, creating an exciting, up-tempo vibe.The service was horrible. Although the waiter was friendly and informative, we rarely saw him. It took us about 20 minutes to get the check after finishing the meal and our plates had still not been cleared until just before we walked out of the restaurant.Despite the significant lapse in service, the unique theme and atmosphere made for an interesting and enjoyable experience.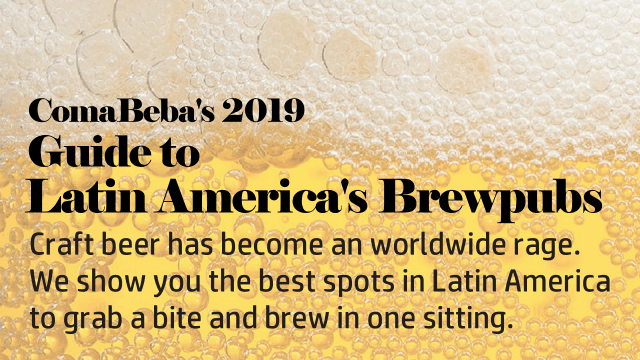 Click the restaurant image to read the review
No items found
Click the restaurant image to read the review